Disney Garden at Dollar General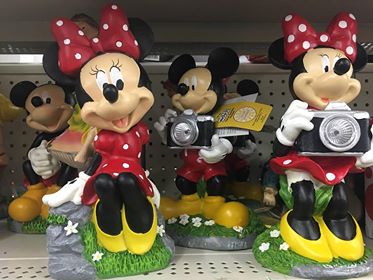 Hello Main Streeters!
I don't know about you, but I'm always on the lookout for Disney stuff when I am out and about. This past weekend, Chef Charming (the husband) and I decided we would pop into Dollar General around the corner from our house. I will admit, we rarely go there as it is almost off the beaten path and it should be noted that this post is definitely not sponsored by Dollar General, although if anyone knows how we can make that happen, I'm all ears. I digress, but, to my surprise, I found some adorable Disney garden items, at Dollar General of all places.

This got me thinking, how many places carry stuff like this, and how can we spread the Disney love and let it grow, like a garden? See what I did there? – I am not sure if every state has a Dollar General, but I did a little research for you fine TMSM readers, and Dollar General will ship items to you. Oh the magic of the internet! So, if you have ever dreamed of setting up your own little garden in your Disney home with adorable statues of Mickey, Minnie, and even Snow White and the Seven Dwarfs, I highly recommend that you check out Dollar General.
My favorite part is that the prices for these items are relatively reasonable. I know World of Disney often has garden stuff, and you can occasionally find Disney Garden items at th e outlet stores, but why wait to find it, when you now know that places like Dollar General carry Disney garden items? I will also share that the quality of the items is great, they hold some weight to them, and they look sturdy for outdoor spaces.

I also found an assortment of tiny garden items that you can use to build what people call "fairy gardens". Check out the pics below, and if you have a Dollar General in your area, make sure to check out what Disney treasures they carry, or order some online!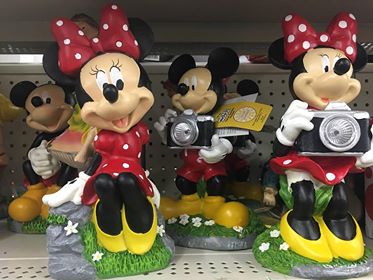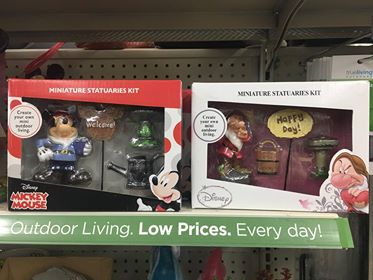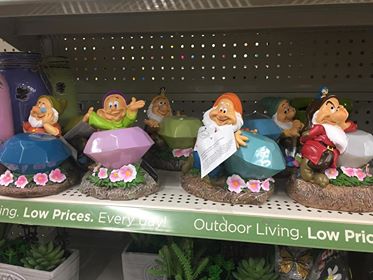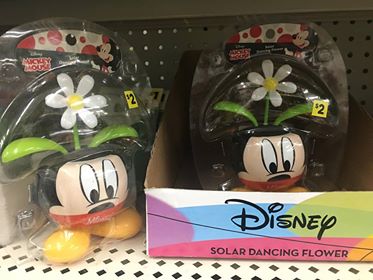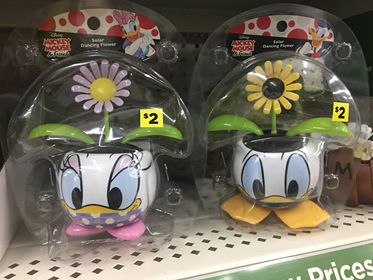 Author:
Erika
Erika Roberts has been a Disney kid for as long as she can remember, but her love of visiting Disney Parks started after just one ride in a Doom Buggy. She couldn't run to guest relations fast enough to offer up her soul in return for an Annual Pass. Since then Disney has taken all of her money, but has given her the most cherished memories; from watching her Nona's face light up with happy tears as we strolled down Main Street on her first visit (she was 84 at the time), to her very own engagement on Halloween in front of the Haunted Mansion.
Erika is excited to be on the TMSM team and where Disney Parks are concerned, you won't catch her dead on It's a Small World. If she asks to ride that, this is a clear indication that she is in danger and you must send help. You will, however, catch her performing Random Acts of Disney (R.A.D's), park hopping with her amazing group of impressively talented and kind friends (usually in some themed attire), hanging out by The Haunted Mansion, and ugly crying during fireworks… then begging for a Mickey Premium Bar to eat her feelings…this is a judgment-free bio.
Otherwise, Erika works for the State of Florida and is actively involved in her community. Erika believes in empowering others and spreading kindness to people from all walks of life. Erika also makes custom designed Disney inspired ears, etched glass, gifts, and accessories. You can check out, like or follow her work on FB, which also links to my shop's Instagram: www.facebook.com/imagineering.emporium. She looks forward to getting to know everyone and sharing the magic of Disney!