Will Galaxy's Edge be available during Extra Magic Hours?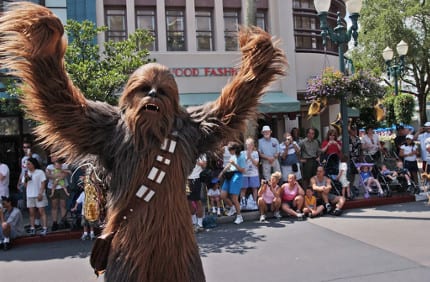 Hello Main Streeters, Happy Thursday and Welcome Back. The verdict is out, and Walt Disney World fans interested in checking out "Star Wars: Galaxy's Edge" can get a chance to participate in Extra, Extra Magic Hours if they are staying on property at a Disney hotel.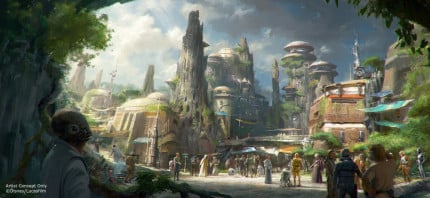 We feel pretty confident in this information since The Disney Parks Blog announced that for a limited time the Extra, Extra Magic Hours will be available to hotel guests. These hours give guests access to some of the Walt Disney World parks before the general public is allowed entry. We are just as excited as Chewie pictured below. This is really a great option for fans who want to avoid heavy crowds.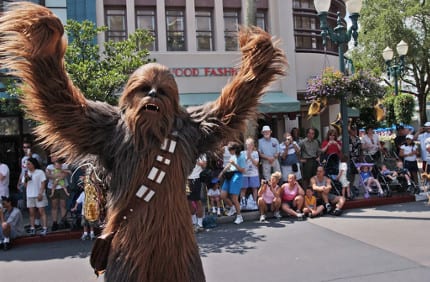 Starting Sept. 1 until Nov. 2, Disney World guests can take part in the Extra, Extra Magic Hours at the Hollywood Studios Park from 6 a.m. until 9 a.m. The early access includes the new Toy Story Land as well as "Star Wars: Galaxy's Edge." Unfortunately, we must report that access to "Star Wars: Galaxy's Edge" will still be subject to capacity.
So tell us Main Streeters, would you book a Disney resort just to take part in these extra, extra magic hours? Share your thoughts.
Until Next Week,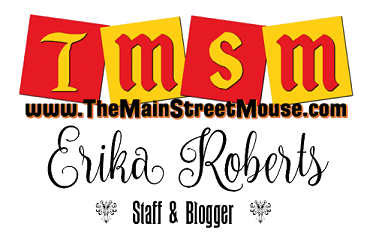 Author:
Erika
Erika Roberts has been a Disney kid for as long as she can remember, but her love of visiting Disney Parks started after just one ride in a Doom Buggy. She couldn't run to guest relations fast enough to offer up her soul in return for an Annual Pass. Since then Disney has taken all of her money, but has given her the most cherished memories; from watching her Nona's face light up with happy tears as we strolled down Main Street on her first visit (she was 84 at the time), to her very own engagement on Halloween in front of the Haunted Mansion.
Erika is excited to be on the TMSM team and where Disney Parks are concerned, you won't catch her dead on It's a Small World. If she asks to ride that, this is a clear indication that she is in danger and you must send help. You will, however, catch her performing Random Acts of Disney (R.A.D's), park hopping with her amazing group of impressively talented and kind friends (usually in some themed attire), hanging out by The Haunted Mansion, and ugly crying during fireworks… then begging for a Mickey Premium Bar to eat her feelings…this is a judgment-free bio.
Otherwise, Erika works for the State of Florida and is actively involved in her community. Erika believes in empowering others and spreading kindness to people from all walks of life. Erika also makes custom designed Disney inspired ears, etched glass, gifts, and accessories. You can check out, like or follow her work on FB, which also links to my shop's Instagram: www.facebook.com/imagineering.emporium. She looks forward to getting to know everyone and sharing the magic of Disney!