Three Limited Disney Rewards for Summer
Hello Main Streeters! Happy Thursday and welcome back. Let's start off with an easy question – Who loves Disney Rewards? Everyone reading at home should be raising their hand.
This summer you can enjoy three exclusive rewards if you happen to be a Disney Chase Visa Cardholder, two of which include limited time offers for some extra free magic. Check it out!

FREE 8oz Stainless Steel Travel Mug
Joffrey's Coffee & Tea Co. is offering a free travel mug when you purchase any three artisan roasted Disney Parks & Resorts Specialty Coffees online.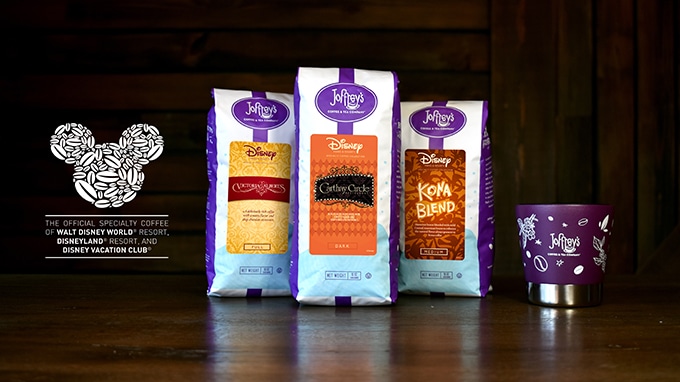 Book a non-discounted 4-night/5-day Walt Disney Travel Co. package that includes a room for 4 nights at select Walt Disney World® Resort hotels and 5-day theme park ticket(s) with Park Hopper® Option, and enjoy the benefit of free dining for the family.
There are two tiers available, one for free quick service meals, and the other for a free dining plan. What option you get it based on what kind of hotel you book. If you choose a value or a moderate resort hotel you would receive free quick service meals; booking at deluxe and deluxe villa resorts gives you the free dining plan. This is a limited time option that ends on June 16, 2019, and has certain arrival date restrictions to take advantage of this offer.
15% off at Paddlefish and Terralina Crafted Italian 
Delicious dining options at Disney Springs gets even more delectable with a discount. This offer is valid until June 30, 2019 and you must use your Disney Chase Visa to pay for the meal.
Final Thoughts: Don't stress if you don't have a Disney Chase Visa, it's very easy to apply for one, and it really is an essential card for Disney fans, which holds its weight for more than just the seasonal offers.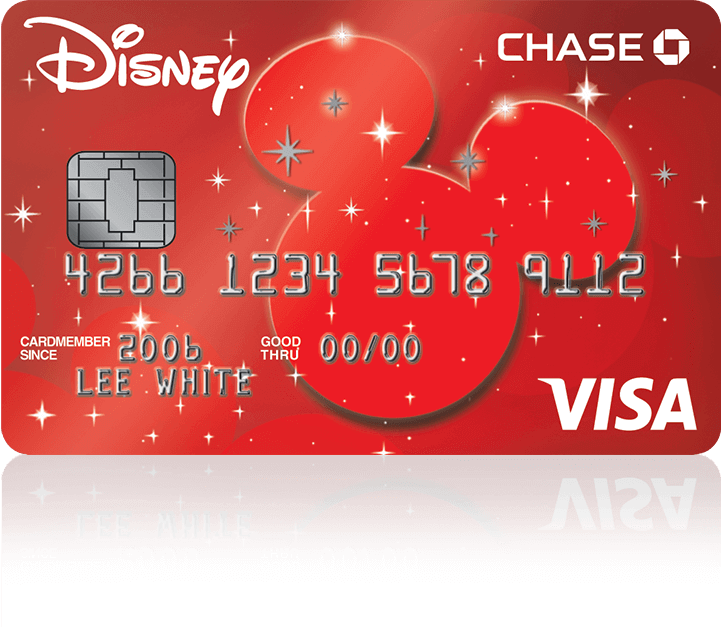 One of the greatest perks of having the Premium card is the initial $200 credit on your Visa when you spend $500 in the first 3 months of having the card. That's pretty phenomenal to take advantage of if you are booking a vacation on it, and with tons of fun card designs, you can really keep the magic right in your back pocket.
Until Next Week,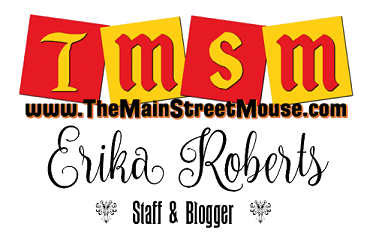 Author:
Erika
Erika Roberts has been a Disney kid for as long as she can remember, but her love of visiting Disney Parks started after just one ride in a Doom Buggy. She couldn't run to guest relations fast enough to offer up her soul in return for an Annual Pass. Since then Disney has taken all of her money, but has given her the most cherished memories; from watching her Nona's face light up with happy tears as we strolled down Main Street on her first visit (she was 84 at the time), to her very own engagement on Halloween in front of the Haunted Mansion.
Erika is excited to be on the TMSM team and where Disney Parks are concerned, you won't catch her dead on It's a Small World. If she asks to ride that, this is a clear indication that she is in danger and you must send help. You will, however, catch her performing Random Acts of Disney (R.A.D's), park hopping with her amazing group of impressively talented and kind friends (usually in some themed attire), hanging out by The Haunted Mansion, and ugly crying during fireworks… then begging for a Mickey Premium Bar to eat her feelings…this is a judgment-free bio.
Otherwise, Erika works for the State of Florida and is actively involved in her community. Erika believes in empowering others and spreading kindness to people from all walks of life. Erika also makes custom designed Disney inspired ears, etched glass, gifts, and accessories. You can check out, like or follow her work on FB, which also links to my shop's Instagram: www.facebook.com/imagineering.emporium. She looks forward to getting to know everyone and sharing the magic of Disney!