Hello Main Streeters and welcome back! Let's talk about one of the most beloved collaborations in Disney fashion, The Disney Dooney & Bourke bags. I'm going to give you a little bit of history on these iconic handbags and little known ways you too can score yourself rare vintage and current hard to find Disney Dooneys.
Disney and Dooney have been creating magical handbags together since 2009, and let's face it, a decade later, they are still going strong. Disney Dooneys made their appearance at both Walt Disney World and Disneyland with a sketch pattern design specific to each park, but available in several different handbag options.  You could choose from a tote, a tassel tote, and a snap wristlet. The very first release of Disney Dooneys sparked such a craze, they had to redesign it and release a second version sans some of the design concepts originally incorporated in the pattern, but adding a new and incredibly relevant character to the mix.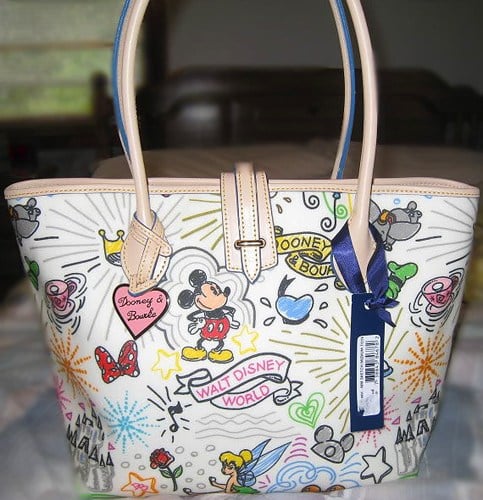 Sketch Pattern 2.0 got rid of a yellow banner with Dooney & Bourke in red lettering and added a sketched out Minnie Mouse. They also combined the park banners into one so they could be sold coast to coast. The second wave of the Sketch Pattern also got additional handbag options and even a Weekender duffel. Suffice to say that these earlier bags were made in limited batches, but it doesn't necessarily mean they are hard to find, or any less coveted.
Fast forward 10 years and we now have Disney merchandising releasing a new Dooney & Bourke bag for every major event, holiday, and festival; yet shoppers and true collectors could never get enough. So why is Dooney such a big hit among Disney fans? Well, here is what makes them so coveted. In perhaps the most standard business practice for success, they create supply and demand, meaning they don't over saturate the market with designs and they don't make tens of thousands of bags. When a bag is sold out, it's sold out and there is no guarantee it will return. So people feel the pressure to get their hands on designs that they love.
The most recent example was the release of the Haunted Mansion Dooney bags this past August. I was at the park the day they released and got to the store within an hour of news breaking; what I found was every single bag was sold out. EVERY. SINGLE. BAG. Now what am I to do?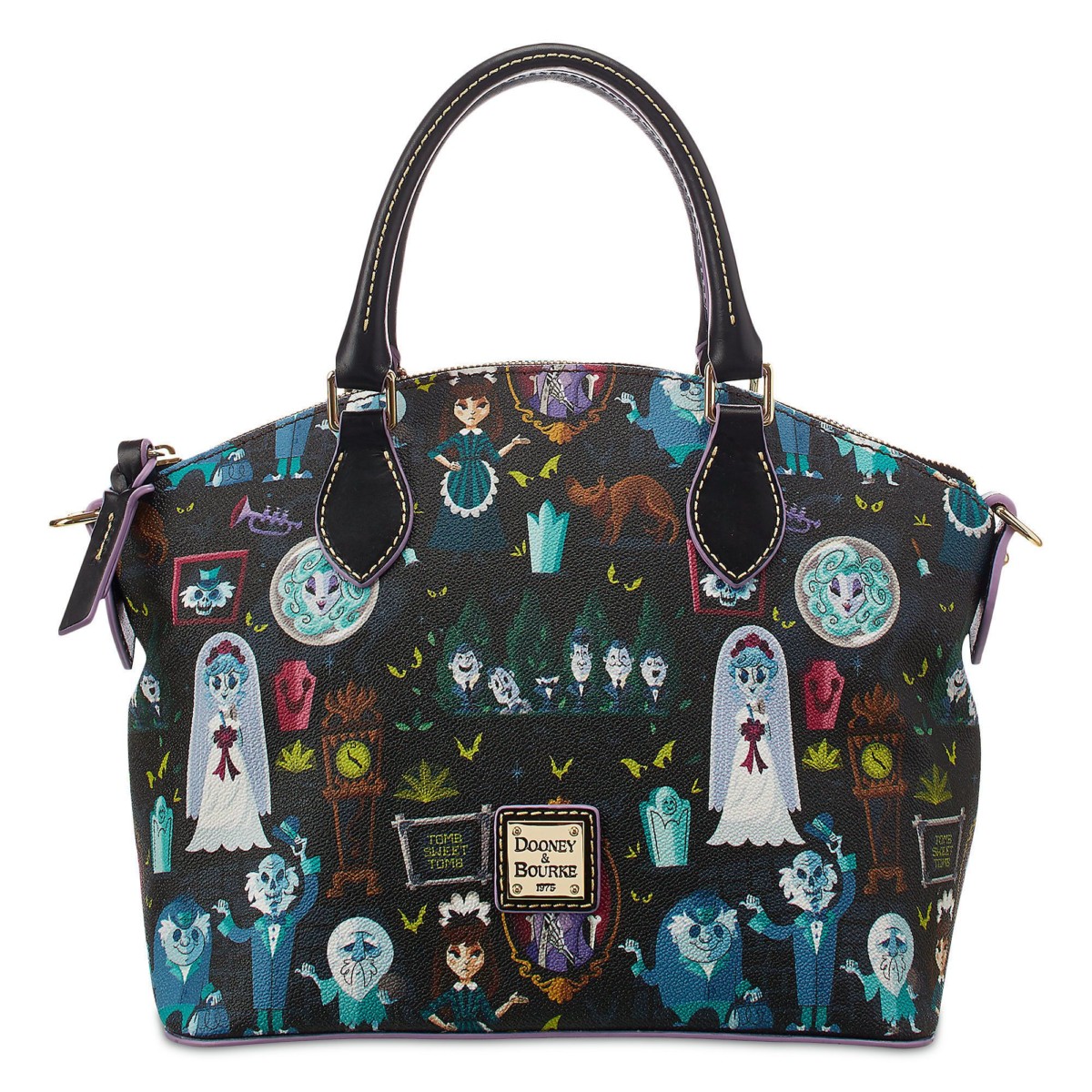 Although I still have not found my Haunted Mansion Dooney at a price I am willing to pay, I did discover a few tips and tricks to score myself rare and hard to find Disney Dooneys, and you'll never believe where I found some.
First: Goodwill.
Yes. Goodwill. If you are a savvy shopper, you can find pretty much anything at a thrift store like goodwill, but did you know you can shop goodwill from the comfort of your own home? Prepare to have your mind blown, I have found some pretty amazing, and practically new Disney Dooneys on their shopgoodwill.com site. All you need to do is search for it, and you can also find really rare park items too at ridiculously low prices. So that saying, one person's "trash" is another person's treasure is true here.
Second: Estate Sales.
It's amazing how far a Disney Dooney will travel, and how cheap you can score one at a local estate sale. For my Disney fix, I use an app and a website called Estatesales.net. I use the app to find out about different sales happening in my area, and I use the website to find online auctions. It's really simple. I also use this to look for collectible items that are not exactly Disney, but have the connection to the parks like the complete collection of J&G Meakin plates that sit on the ballroom table in the haunted mansion at Walt Disney World. The hunt is on!
Third: Online Shopper Sites and Apps.
If you have patience to download apps or search through some online shopping sites, you can pretty much find Disney Dooneys sold at cost or lower. What I find is that sometimes people buy the bags in the height and excitement of the release, use them once or twice, and then they collect dust in a closet. Using sites like Poshmark, Mercari, and Depop to name a few, I have found bags with pattern placements that make my heart pitter patter, and at a fraction of the cost if shopping on Ebay with price gougers.
So there you have it friends. Little known places to find yourself some of these beautiful bags. Now it's your turn to share with us – where have you unexpectedly found a Dooney & Bourke Disney bag?
Until next week,