The Adventures of Ichabod and Mister Toad
Happy Thursday Main Streeters. We continue our journey through Walt's Vault and connect the dots of past and present. This week we look at the final packaged film that came out of the 40's; The Adventures of Ichabod and Mister Toad, and how they are still a major part of Walt Disney World and Disneyland.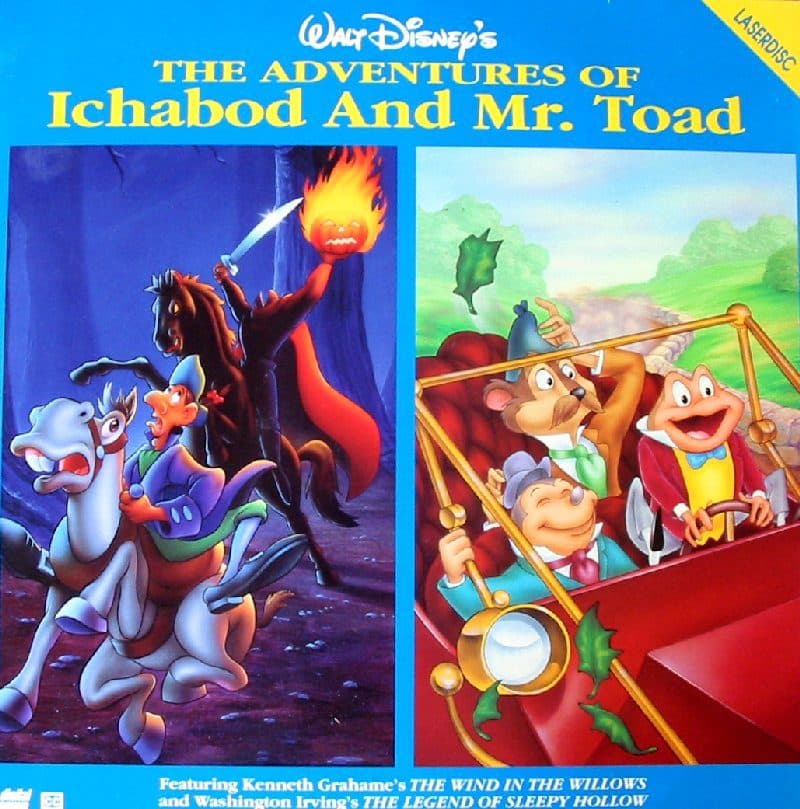 If Ichabod and Mister Toad sound familiar to you, you may just be a Disney history buff. If you've ever gotten your hands on a copy of the two-segment movie, the story of Ichabod is the second segment, although it is curiously billed first in the title of the film. The movie actually begins with the story of Mister Toad, whose real name is J. Thaddeus Toad, Esquire. Mister Toad is an adventurer who resides in London and is squandering his money away on travel and the latest trendy doo-dads. His spending, despite his immense wealth and good fortune is driving his estate to the brink of bankruptcy. In the story, a good friend of Mister Toad's takes on the task of becoming his bookkeeper and enlists the help of two of Mister Toad's friends to deter him from continuing to purchase the latest fads, such as a new automobile. His friends aren't very successful and through a series of misfortune's Mister Toad ends up in jail, imprisoned in the Tower of London, but not before he signs away his beloved Toad Hall, all in order to acquire a coveted automobile. Eventually, Mister Toad escapes with the help of his friends, and he is able to prove that he was framed. At the end of the segment, everyone is gathered together for New Years and friends toast to what appears to be a reformed Mister Toad, however, as the toast takes place, an airplane fly's by and Mister Toad immediately begins to conspire how to acquire one. In essence, he has not changed one bit.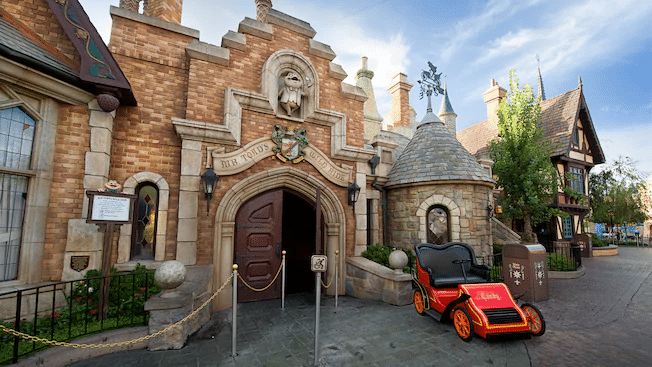 The story of Mister Toad spurred a popular ride that still exists in Disneyland to this day. It was also once a ride at Walt Disney World, but was replaced by the Adventures of Winnie the Pooh in 1998. If you walk through the Adventures of Winnie the Pooh there are still some posters paying tribute to Mister Toad. There is also a statue of him outside of the Haunted Mansion in the Pet Cemetery, which alludes to the dark storyline associated to Mister Toad.
The second segment of the movie is all about Ichabod Crane, which was later renamed as the Legend of Sleepy Hollow. This story doesn't deviate very much from the original tale written by Irving Washington. Tim Burton released a movie with Christina Ricci and Johnny Depp of the same name and similar plotline. This segment is perhaps one of the darkest ever released by Walt Disney, in which the tale is meant to thrill and scare audiences. This is where the headless horseman's Disney roots are born.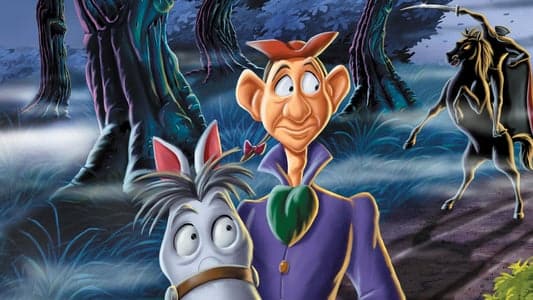 If you have ever been to a Mickey's Not So Scary Halloween Party and been able to catch the Boo to You Parade, you should have been graced with the presence of the Headless Horseman galloping through Liberty Square and down Main Street with his jack o lantern head glowing bright in his hand. A fan favorite, this Headless Horseman kicks off the parade and sets the spooky tone of the evening in the park. He rides twice a night and is worth lining up early to see. Last year, Disney debuted a meet and greet with the Headless Horseman at the Circle D ranch, which I am happy to report will also take place this year. TMSM was first to break that news a month or so ago, and tickets are reasonably priced to experience this eerie and exciting Halloween activity.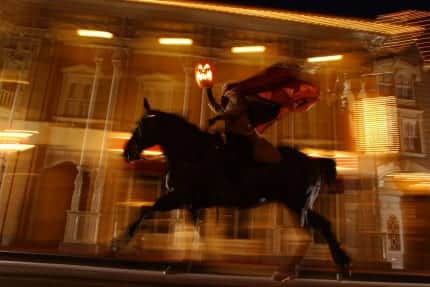 Hilariously, when our beloved castle was under exterior refurbishment, there was a large crane that ruined tons of photos. Disney-goers affectionately named the crane Ichabod, and it became somewhat of a running joke in Disney communities. Ichabod has since been retired and the castle restored to its beautiful full glory.
Tell us Main Streeters, did you catch Ichabod at Disney? Have you seen the Headless Horseman before? Ever been on Mister Toad's Wild Ride, either at Disneyland or before it was replaced at Walt Disney World? Share with us!
Author:
Erika
Erika Roberts has been a Disney kid for as long as she can remember, but her love of visiting Disney Parks started after just one ride in a Doom Buggy. She couldn't run to guest relations fast enough to offer up her soul in return for an Annual Pass. Since then Disney has taken all of her money, but has given her the most cherished memories; from watching her Nona's face light up with happy tears as we strolled down Main Street on her first visit (she was 84 at the time), to her very own engagement on Halloween in front of the Haunted Mansion.
Erika is excited to be on the TMSM team and where Disney Parks are concerned, you won't catch her dead on It's a Small World. If she asks to ride that, this is a clear indication that she is in danger and you must send help. You will, however, catch her performing Random Acts of Disney (R.A.D's), park hopping with her amazing group of impressively talented and kind friends (usually in some themed attire), hanging out by The Haunted Mansion, and ugly crying during fireworks… then begging for a Mickey Premium Bar to eat her feelings…this is a judgment-free bio.
Otherwise, Erika works for the State of Florida and is actively involved in her community. Erika believes in empowering others and spreading kindness to people from all walks of life. Erika also makes custom designed Disney inspired ears, etched glass, gifts, and accessories. You can check out, like or follow her work on FB, which also links to my shop's Instagram: www.facebook.com/imagineering.emporium. She looks forward to getting to know everyone and sharing the magic of Disney!