There are a number of places on Walt Disney property to obtain a slice of pizza, however Via Napoli in Epcot has been top rated among foodies and Disney influencers alike.  As both a foodie and wannabe Disney influencer, I knew I had to try Via Napoli for myself.   Via Napoli Ristorante e Pizzeria, is located in the back corner of the Italy pavilion of Epcot's World Showcase.  This 9,760 foot restaurant can seat 250 diners in their inside trattoria styled dining area, and additional 50 on their outdoor patio.  The theming and decor is Southern Italy in all its charming glory.  The food is cooked in large brick ovens, as you would assume it would be in a quaint Italian village.  The menu consists of a variety of dishes including: appetizers, salads, pasta dishes, traditional entrees, and what they are best known for, pizza.  The pizza is available in 3 size options: individual, large and mezzo metro.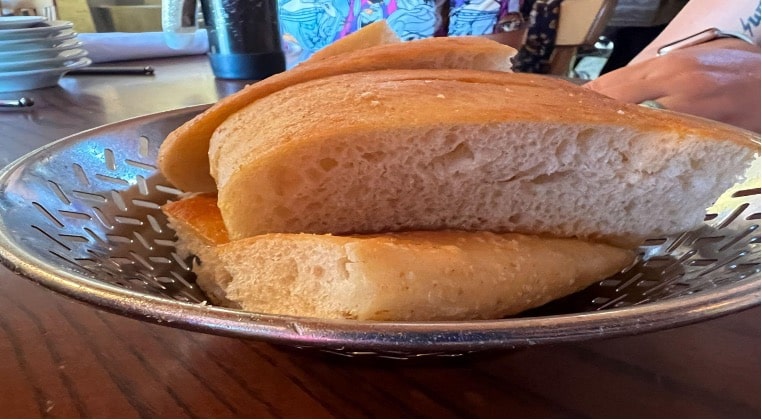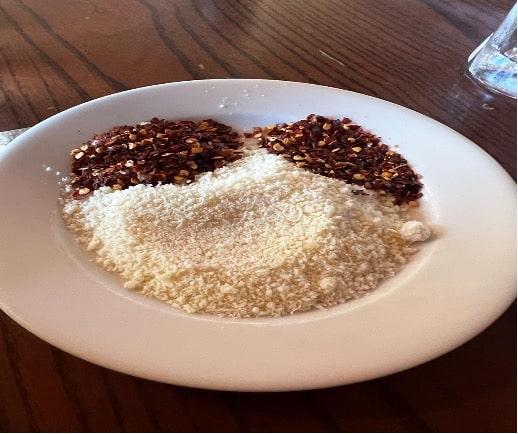 When I visited I was with friends and we decided on pizza and appetizers to share.  We opted for garlic focaccia bread ($4.95) and the mozzarella caprese salad ($12).  The garlic focaccia bread was heavenly.  It was warm, soft and chewy with a delicate roasted garlic and herb flavor throughout.  The mozzarella caprese was like summer on a plate.  The mozzarella was creamy and soft, and the tomatoes and basil tasted like they were plucked out of "Nonna's" (or as my husband's Italian family call grandma "Nonni") garden.  We all agreed that pizza to share was the way to go, as we were there during lunch and didn't necessarily want full entrees.  We decided on the Picante specialty pizza, which was served with tomato sauce, mozzarella and spicy Italian sausage.  The mezzo metro was priced at $50, however there were five of us splitting it, and at 10 bucks a person it was more than worth it.  We each had around 3 pieces, they were on the thinner side (but I personally prefer my pizza that way) and the dough was chewy with that smoky wood fire flavor infused throughout.  It was absolute perfection.  Now I have had my fair share of theme park pizza, and this just doesn't compare.  It was what pizza is supposed to taste like, and I can not wait to go back and try all the varieties they offer.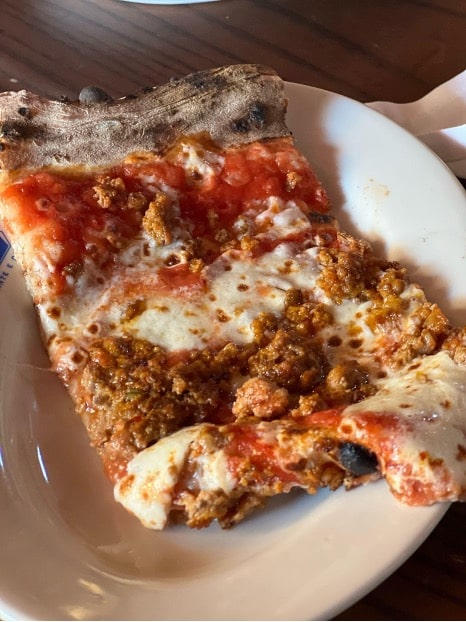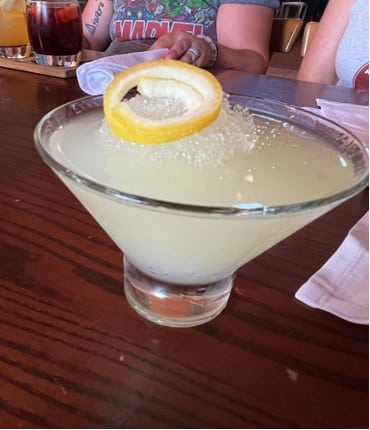 Another part of the menu worth discussing is the drink menu.  It is extensive, and full of signature Italian cocktails, wine and beer.  My friend opted for the Lemon Drop, which was vodka and Limoncello over shaved ice ($15).  This was the perfect way to cool off on a hot, Florida summer afternoon.  I however saw that they not only had sangria on the menu, (my absolute favorite drink) but they had a flight of it!  At $22 you get three full sized glasses of sangria, one with prosecco, one with white wine and one with red wine.  This is a lot of sangria for the price, and I did share (a little).  Overall Via Napoli was an incredible culinary experience, and while I did not sample a lot on the menu I am looking forward to going back and trying a lot more, and if nothing else getting another sangria flight!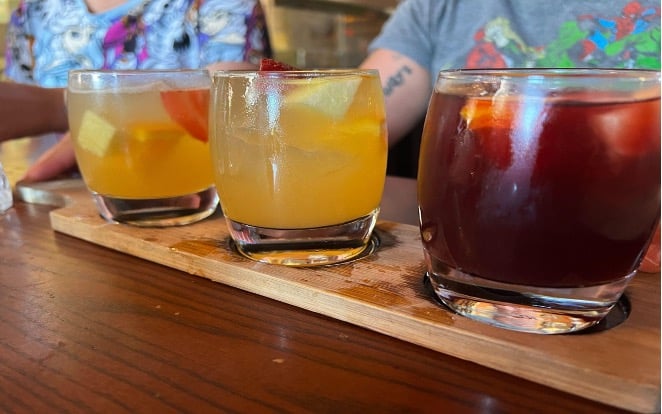 Is Via Napoli at Epcot one of your favorites too?
Latest posts by Alison Marchetti
(see all)