Breaking LEGO News! Disney Minifigures Series 2 Released
We broke you the news of LEGO releasing a whole black and white Steamboat Willie set, coming soon to a toy store near you. We now have confirmation on Series 2 of the LEGO Minifigures for Disney. It does not disappoint.
For all you Nightmare Before Christmas Fans – your true LEGO Dreams have finally come true –  the series includes a collectible Jack and Sally (let's ignore the Blockheads they released for just one second).

Jack comes with his signature striped suit, bat bow tie, and an adorable Christmas gift box with the iconic Tim Burton swirled wrapping paper and small snowflake discs.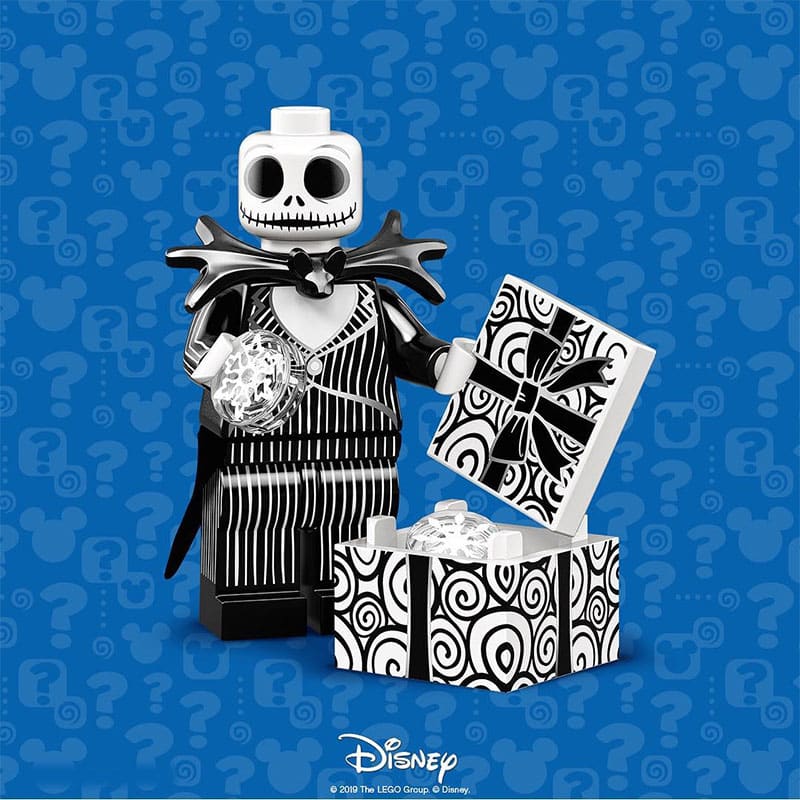 Sally is equally perfect with her patchwork dress, ghoulish complexion and stringy red hair. She holds a black flower in her little LEGO hand.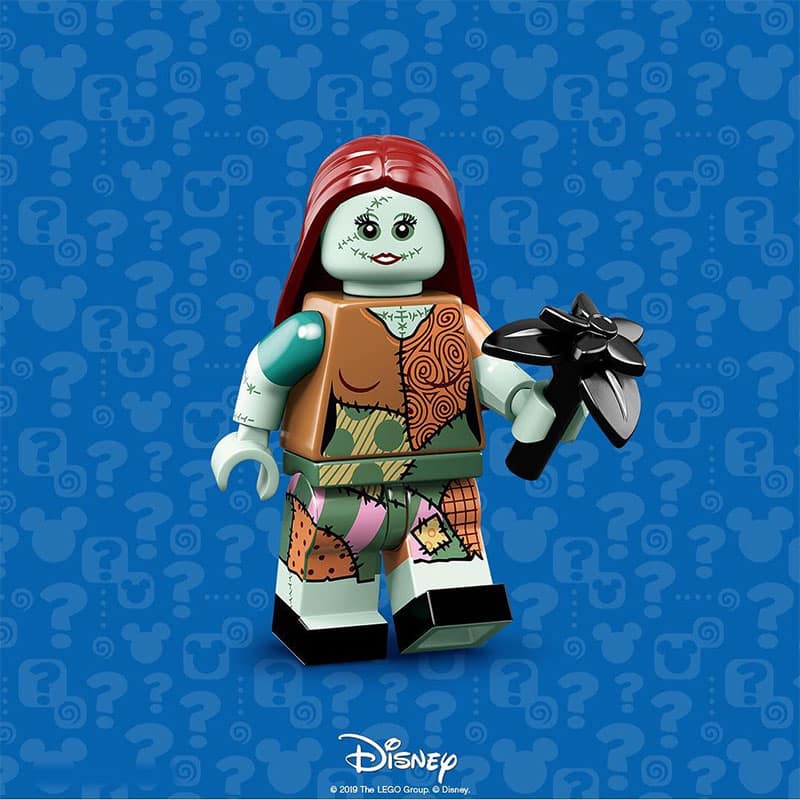 If you don't want to purchase the whole Steamboat Willie set, you are in luck – Steamboat Willie Mickey and Minnie stand alone LEGO figures are part of this release.
You can also find:
Scrooge McDuck, Huey, Dewey, Louie
Chip and Dale
Jasmine and Jafar from the Aladdin
Anna and Elsa from Frozen
Edna Mode and Frozone from The Incredibles,
Hercules and Hades from Hercules
Here is a sneak peek at the whole release:
LEGO is exceeding all of my collectible dreams. What do you think about this series? Share with us!
Author:
Erika
Erika Roberts has been a Disney kid for as long as she can remember, but her love of visiting Disney Parks started after just one ride in a Doom Buggy. She couldn't run to guest relations fast enough to offer up her soul in return for an Annual Pass. Since then Disney has taken all of her money, but has given her the most cherished memories; from watching her Nona's face light up with happy tears as we strolled down Main Street on her first visit (she was 84 at the time), to her very own engagement on Halloween in front of the Haunted Mansion.
Erika is excited to be on the TMSM team and where Disney Parks are concerned, you won't catch her dead on It's a Small World. If she asks to ride that, this is a clear indication that she is in danger and you must send help. You will, however, catch her performing Random Acts of Disney (R.A.D's), park hopping with her amazing group of impressively talented and kind friends (usually in some themed attire), hanging out by The Haunted Mansion, and ugly crying during fireworks… then begging for a Mickey Premium Bar to eat her feelings…this is a judgment-free bio.
Otherwise, Erika works for the State of Florida and is actively involved in her community. Erika believes in empowering others and spreading kindness to people from all walks of life. Erika also makes custom designed Disney inspired ears, etched glass, gifts, and accessories. You can check out, like or follow her work on FB, which also links to my shop's Instagram: www.facebook.com/imagineering.emporium. She looks forward to getting to know everyone and sharing the magic of Disney!