New Dole Whip Treats
If the famed Dole Whip and Dole Whip Float aren't enough for you, Disney Springs is taking it to a whole new level! We're talking Dole Whip mimosas!
Starting Saturday, May 20, 2019, Wine Bar George is debuting it's first ever wine country brunch. The star of the brunch will be the Dole Whip mimosa that is made with pineapple juice, moscato and prosecco. In addition to the mimosa, they will also be serving a frozen Dole Whip Froscato made with moscato, vodka, and pineapple,a Frosé (frozen rosé with vodka and strawberries) and Freaujolais (frozen Beaujolais wine with vodka and raspberry.)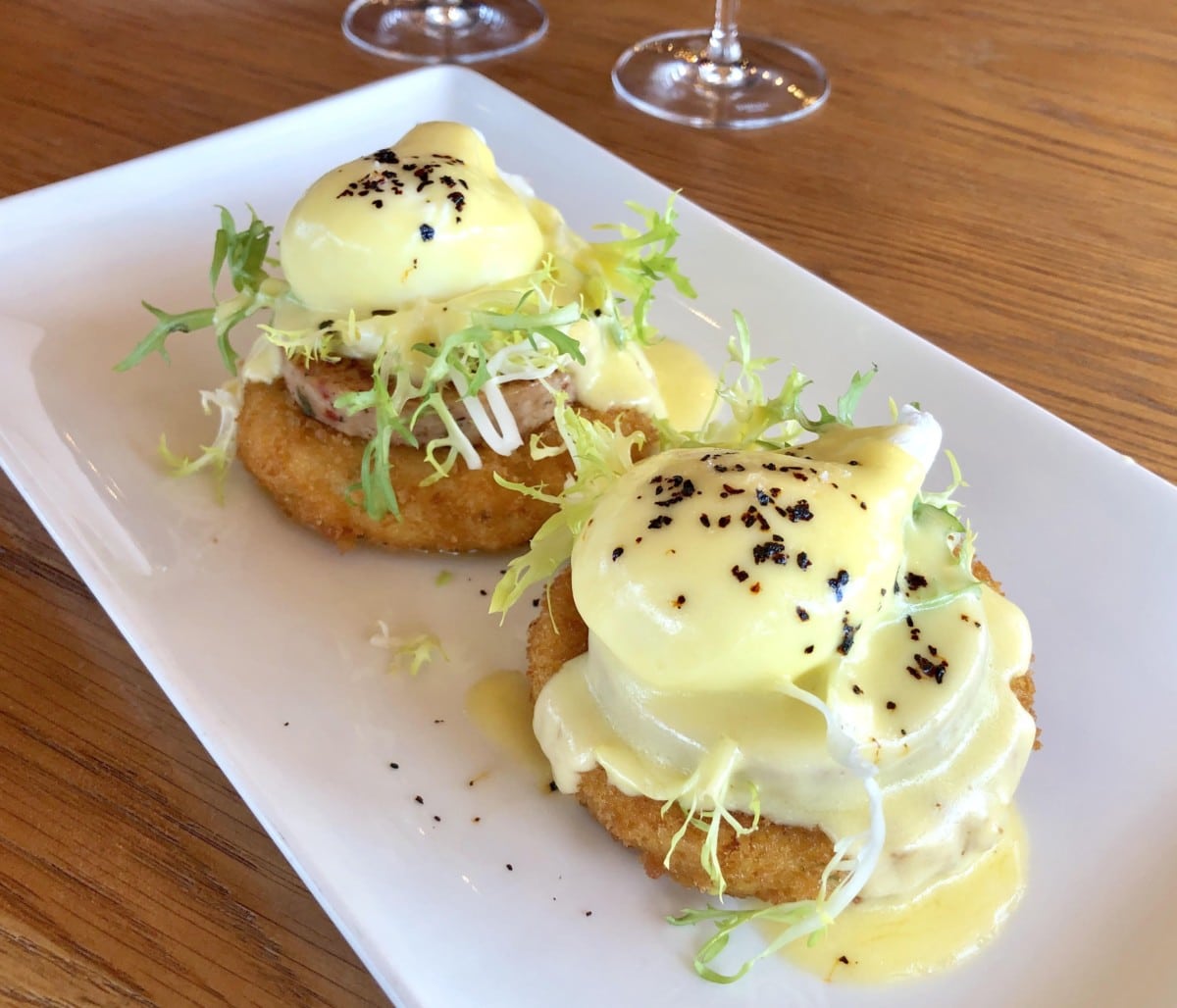 Along with these delicious libations, Wine Bar George will also be serving brunch items like steak and eggs, french toast, biscuits and gravy, eggs Benedict, and a Wine Country omelet that is made with artichoke and asparagus with an olive and tomato medley.

Brunch starters include hummus, crispy mac n' cheese bites, and Artisanal cheese and charcuterie boards. There are also treats for the sweet tooth like a cinnamon bun, olive oil cake, and chocolate chip cookies, and a Rose cookie. Brunch is available on Saturdays and Sundays from 11am – 3pm.
Wine Bar George opened at Disney Springs in May 2018 and is known for its extensive wine list that includes over 130 offerings. During lunch and dinner hours, food offerings include small plates like house-made meatballs and chicken skewers, cheese and charcuterie boards, and family sized plates that serve two-to-four that include skirt steak and wine braised chicken.
Who else is excited to try one of the new brunch offerings? Share what you want to try in the comments!
Photos courtesy of People.com 
Author:
Susanne
Susanne Kain was not born a Disney fan, but after marrying into a family that loves all things Disney, it didn't take long for them to transform her into a Disney lover too! Since then, she has been to Disney over 10 times and falls in love even more with each visit. A self-proclaimed foodie, she is always looking for the next best dish that Disney has to offer! When Susanne isn't dreaming of Disney, planning her next trip, or visiting a park, she enjoys spending time with her husband and son who also share her love of Disney.