The Magic Behind Our Steam Trains Tour
While the Walt Disney World Railroad might be down at the Magic Kingdom due to construction of the Tron attraction, there is still a way to get up close to the trains, and sneak in a little ride, and I don't mean the train that's currently parked in Main Street Station. I'm talking about The Magic Behind Our Steam Trains Tour at Magic Kingdom.
My son is a train fanatic and we got this tour as a surprise to him with this special treat. I've never done a 'behind the scenes' tour at any of the parks, so this was a first for us, and I wasn't sure what to expect. Let me tell you, it was an excellent experience and we learned so much about the trains, the history behind the trains, and Walt's well-known love of all things train related.

The tour meets at the center floral display just outside of the entrance gates to the Magic Kingdom at 7:15am. We parked at the Contemporary Resort, which is allowed for tours, and walked over. We met our tour guide, who did roll call and give us name tags and headphones for the tour, and we headed into the park.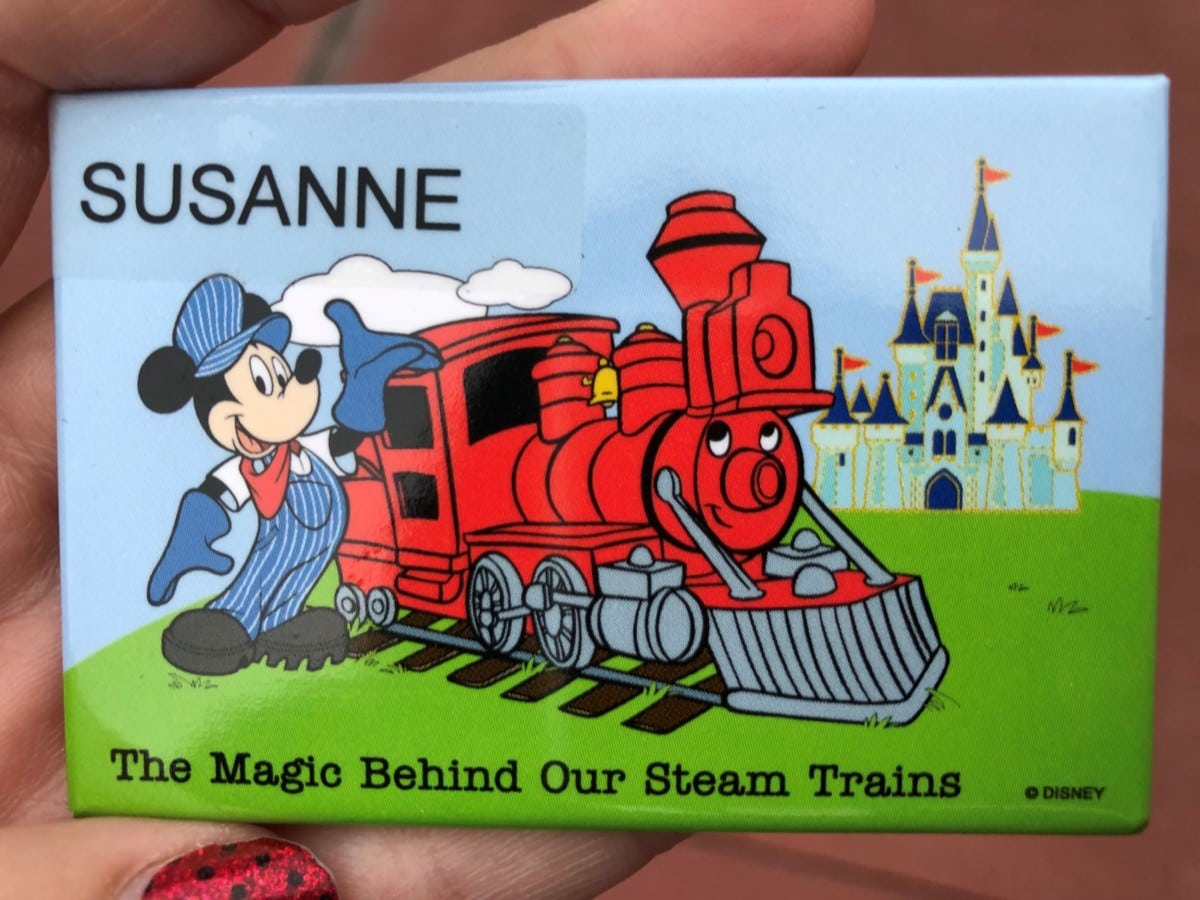 Now, while I love the trains, there is one thing I love more, and that's an empty Magic Kingdom. One of the perks of the tour is getting to enter MK before anyone (besides CM's of course), and they give you a few minutes to take some pictures right on Main Street, USA. So magical!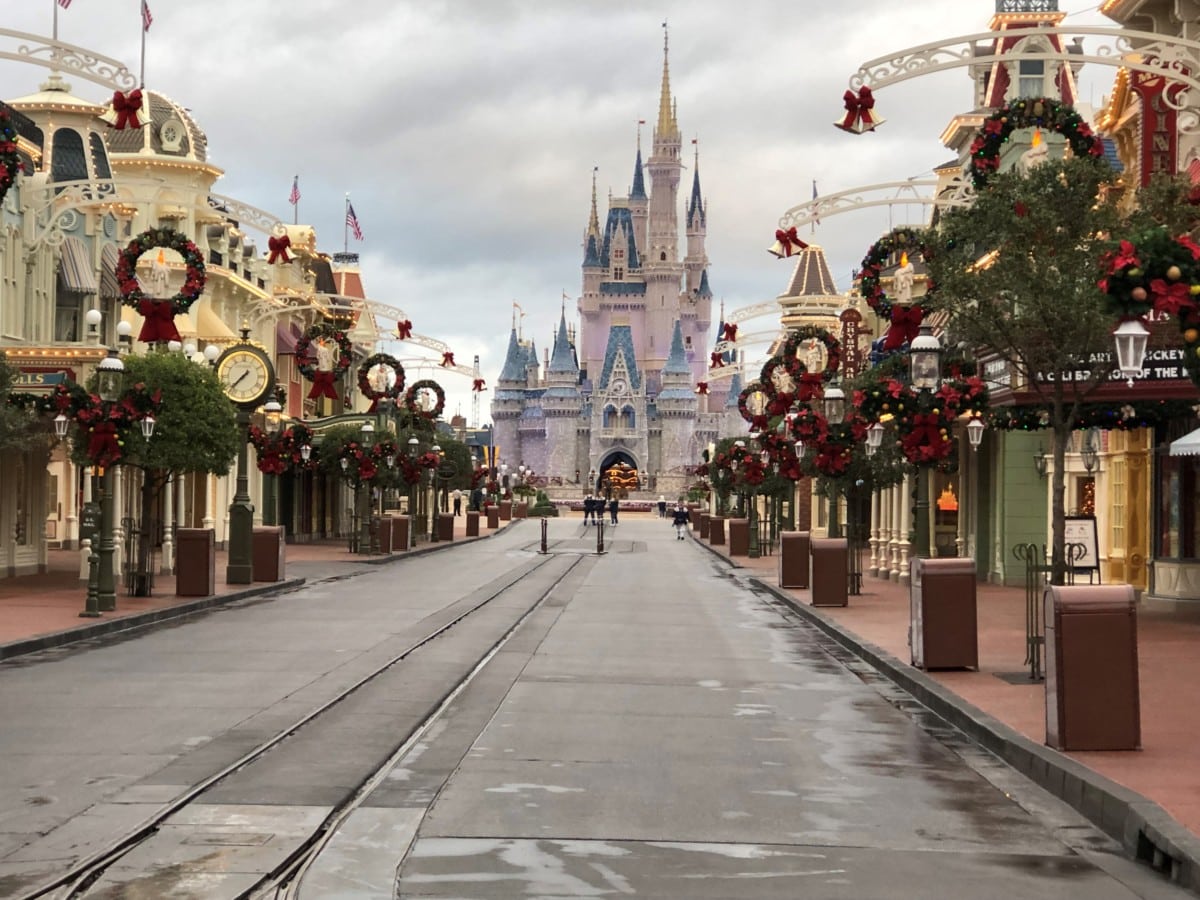 We made our way to over to the station in Storybook Circus in Fantasyland where the Roy O. Disney was waiting for us. We boarded and headed to the roundhouse, the service area and garage for the trains. Now, because the track is closed in Tomorrowland, we couldn't make a loop around the park but being on the train and hearing the whistles (which I learned have meanings) was neat. Once we backed into the roundhouse, we were allowed off the train for a closer look and of course, pictures.
While some were looking around and taking pictures, our tour guide was taking groups into the cab of the engine for a real up-close look at the inner workings of the train and answer any questions. The conductor was also available to answer questions about the trains, his job, what he will be doing while the track is closed, and general train maintenance.
After everyone had a turn in the engine, the engineer did what they call the 'Statue of Liberty' which is the process they use to light the firebox. They light scrap, which we learned come from resort renovations and can include anything from curtains to couches and throw it into the firebox to get the steam going. Once the engine is back up and running, we boarded the train and headed back to Magic Kingdom.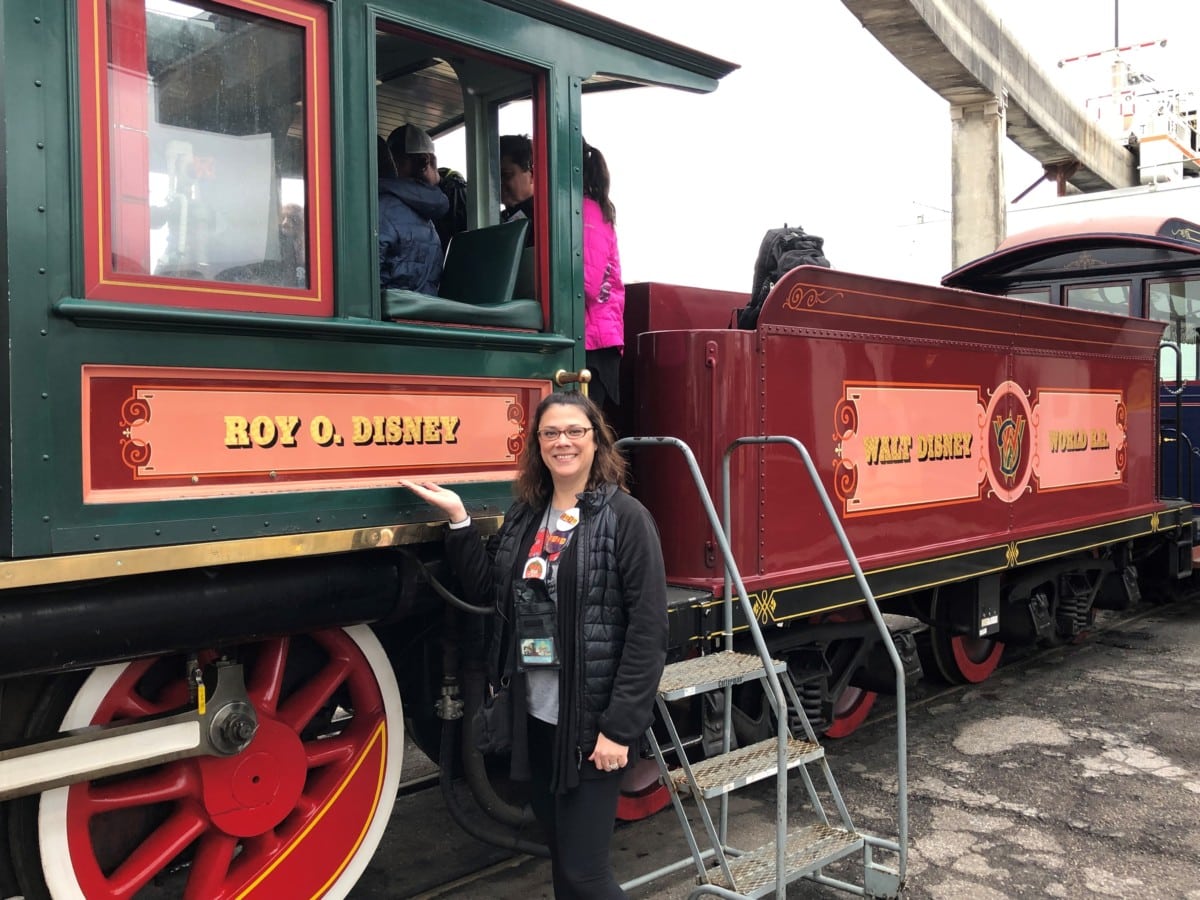 Once back, we went into Storybook Circus where they had some tables and chairs set up. The guide then went through a flip chart that explained Walt's love of trains and what Lillian thought about the train set up in their yard. It was both funny and informative. After she was done, we all received a special pin that you can only get if you do the tour and were sent on our way.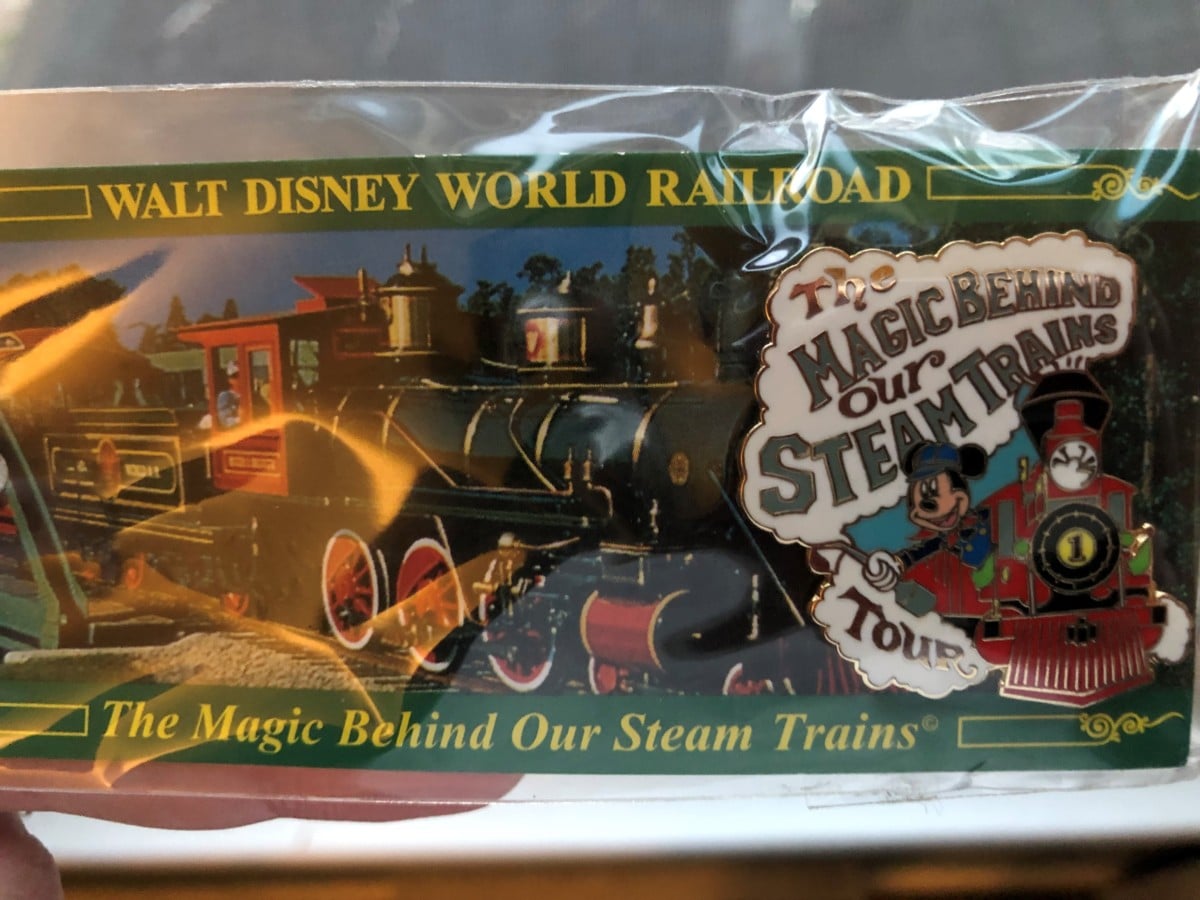 Whether you are a fan of trains or not, I would highly recommend this tour to everyone. It gives a great look at not only the trains, but a glimpse into Walt's life and a offers a great picture taking opportunity!
A few things to know in advance. The tour is 3 hours and regular park admission is required. The cost is $54/person, it's done most days except Friday and Saturday, and it can be booked 180 days in advance. Guests must be 10 years or older. The tour is outside, so weather is definitely a factor. Because of the early start time, Disney transportation may not be available, so you will need to make other arrangements to get to the park if you don't have a vehicle.
Author:
Susanne
Susanne Kain was not born a Disney fan, but after marrying into a family that loves all things Disney, it didn't take long for them to transform her into a Disney lover too! Since then, she has been to Disney over 10 times and falls in love even more with each visit. A self-proclaimed foodie, she is always looking for the next best dish that Disney has to offer! When Susanne isn't dreaming of Disney, planning her next trip, or visiting a park, she enjoys spending time with her husband and son who also share her love of Disney.