Sanaa Inspired Butter Chicken Instant Pot Recipe
Happy Thursday Main Streeters. Welcome Back! In an effort to stick to our healthy resolutions, we over here at TMSM have been trying out some recipes in the instant pot cooker. If you aren't familiar with what that is, it's like a crock pot and a pressure cooker had a baby to help you cut down on your cooking time and serve flavorful meals. This got me thinking, what Disney dishes can I cook in the instant pot?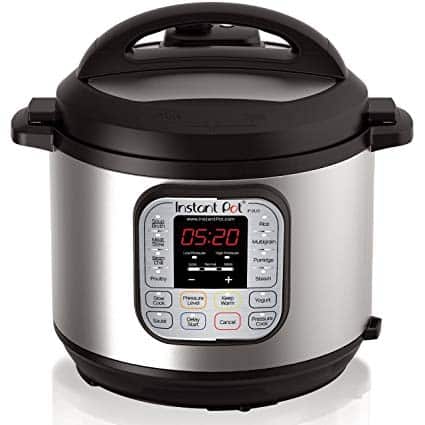 A quick internet search of top Disney dishes brought up a recipe for Butter Chicken that is a favorite over at Sanaa located in the Disney's Animal Kingdom Resort Area within the Disney's Animal Kingdom Villas – Kidani Village. I took the original recipe I found and made a few tweaks to the directions and the ingredient list based on the recommendation Chef Charming (my husband, who is a real life chef).
Since I mentioned that the instant pot is like a crock pot and a pressure cooker had a baby, and we had a baby giraffe born this week at Animal Kingdom, I thought this was a fitting recipe to share. For those of us who can't get to the parks, or go dine at Sanaa where the animals roam the Sunset Savannah, this little dish is like bringing Disney right into your own home.
Here are the ingredients you will need:
2-3

 

large

 

boneless skinless chicken breasts, cut into 1″ chunks

4

 

tbsp

 butter

1

 

large

 

onion, diced

I like to buy mine already diced in the produce section of my local market – cuts down on prep time.

1

 

tsp 

ginger, grated

3

 

cloves

 

garlic, minced

You can also buy your garlic pre-minced in the produce section.

2 

tsp

 

garam masala

1/2

 

tsp

 

turmeric

1

 

tsp

 

salt

1

 

tsp

 

sugar

1

 

12 oz jar

 

tikka masala

1

 

can

 

tomato paste

12 

oz

 

water

1

 

c

 

heavy cream

1/2

 

c 

greek yogurt
As an accompanying dish, I recommend making some jasmine rice in a rice cooker or the traditional stove top method. It pairs very nicely with the butter chicken.
Now let's get cooking.
Turn the instant pot to the saute setting.
Add butter (or ghee) and the onions, garlic, and ginger.
Saute for 2 minutes, until they start to soften and brown.
Add the garam masala, turmeric, and salt.
Stir in and then add the tomato paste.
Add the chicken, the jar of tikka masala, sugar, and water.
Stir in until all is combined, then secure the lid.
Set the instant pot to 11 minutes.
When the instant pot says its done, allow the pressure to release naturally for about 10 minutes.
Remove the lid after the pressure has released, and stir in your heavy cream.

You can also stir in the Greek yogurt for consistency sake.
In total you'll be spending about 30 minutes cooking, and 40 minutes if you wait for the pressure to release naturally from the instant pot.
Hope everyone enjoys the recipe!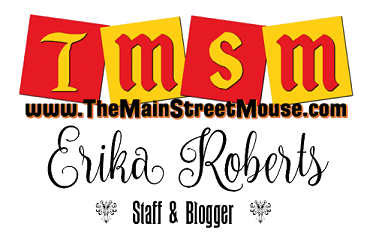 Author:
Erika
Erika Roberts has been a Disney kid for as long as she can remember, but her love of visiting Disney Parks started after just one ride in a Doom Buggy. She couldn't run to guest relations fast enough to offer up her soul in return for an Annual Pass. Since then Disney has taken all of her money, but has given her the most cherished memories; from watching her Nona's face light up with happy tears as we strolled down Main Street on her first visit (she was 84 at the time), to her very own engagement on Halloween in front of the Haunted Mansion.
Erika is excited to be on the TMSM team and where Disney Parks are concerned, you won't catch her dead on It's a Small World. If she asks to ride that, this is a clear indication that she is in danger and you must send help. You will, however, catch her performing Random Acts of Disney (R.A.D's), park hopping with her amazing group of impressively talented and kind friends (usually in some themed attire), hanging out by The Haunted Mansion, and ugly crying during fireworks… then begging for a Mickey Premium Bar to eat her feelings…this is a judgment-free bio.
Otherwise, Erika works for the State of Florida and is actively involved in her community. Erika believes in empowering others and spreading kindness to people from all walks of life. Erika also makes custom designed Disney inspired ears, etched glass, gifts, and accessories. You can check out, like or follow her work on FB, which also links to my shop's Instagram: www.facebook.com/imagineering.emporium. She looks forward to getting to know everyone and sharing the magic of Disney!