Turkey Time at Disney Parks
The parks may be decorated with the most festive of Christmas decorations, but that doesn't mean you have to miss a traditional Thanksgiving meal while visiting Disney Parks.
All Disney dining is open on Thanksgiving Day, and a select few of sit down restaurants offer traditional Thanksgiving fare with all of the stuffing your heart desires. You will want to check the My Disney Experience app to find availability for you and your party as soon as possible, or you can refer to guest services inside the park.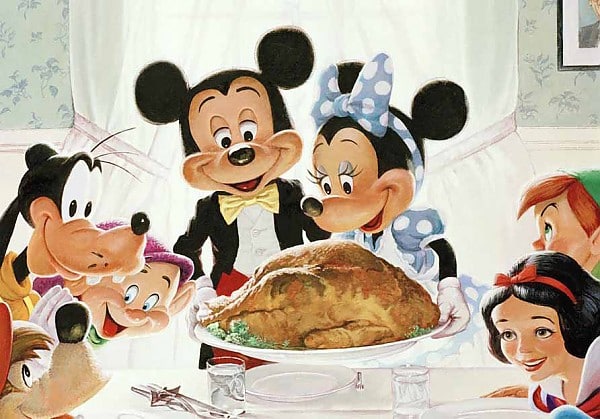 Here are some of the restaurants that are known to serve turkey day deliciousness:
EPCOT:
Coral Reef (Lunch & Dinner)
Le Cellier Steakhouse (Lunch & Dinner)
Sunshine Seasons
Akershus
Biergarten
Rose & Crown
MAGIC KINGDOM:
Liberty Tree Tavern
Cinderella's Royal Table
ANIMAL KINGDOM:
Satu'li Canteen
Tusker House
HOLLYWOOD STUDIOS:
Don't fret if you didn't think of this sooner, sometimes you will get lucky and find a last-minute reservation, so if you are really in the mood to have a traditional sit down Thanksgiving feast, make sure to frequently check the My Disney Experience App in hopes that something will become available, you can take your chances with guest services, or you can go directly to the restaurant and ask about availability.
If you can live without a sit-down meal, but still want the turkey hangover, I recommend that you settle for a smoked turkey leg. It's filling, fast, and an on the go kind of meal that will allow you to take advantage of attractions with low wait times. One turkey leg will feed 2 people, but I have seen 1 person annihilate a turkey leg on their own.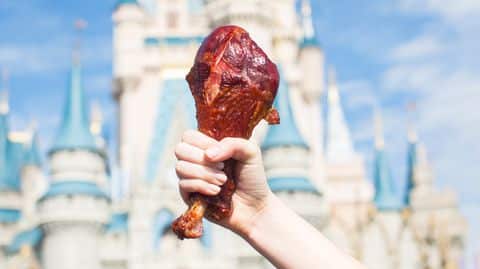 Here is where you can find the famous turkey legs around Disney Parks:
EPCOT:
Fife and Drum Tavern in the American Adventure Pavilion in the World Showcase
MAGIC KINGDOM:
Frontierland – there is a turkey leg cart conveniently on the way to Splash Mountain and Thunder Mountain
ANIMAL KINGDOM:
Safari Turkey Kiosk
Trilo-Bites in Dinoland
HOLLYWOOD STUDIOS:
Toluca Legs Turkey Company on Hollywood Boulevard.
There you have it Main Streeters! I hope this quick guide helps you find your feasting location, may the odds be ever in your favor for some Thanksgiving flavor!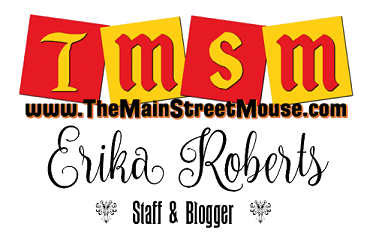 Author:
Erika
Erika Roberts has been a Disney kid for as long as she can remember, but her love of visiting Disney Parks started after just one ride in a Doom Buggy. She couldn't run to guest relations fast enough to offer up her soul in return for an Annual Pass. Since then Disney has taken all of her money, but has given her the most cherished memories; from watching her Nona's face light up with happy tears as we strolled down Main Street on her first visit (she was 84 at the time), to her very own engagement on Halloween in front of the Haunted Mansion.
Erika is excited to be on the TMSM team and where Disney Parks are concerned, you won't catch her dead on It's a Small World. If she asks to ride that, this is a clear indication that she is in danger and you must send help. You will, however, catch her performing Random Acts of Disney (R.A.D's), park hopping with her amazing group of impressively talented and kind friends (usually in some themed attire), hanging out by The Haunted Mansion, and ugly crying during fireworks… then begging for a Mickey Premium Bar to eat her feelings…this is a judgment-free bio.
Otherwise, Erika works for the State of Florida and is actively involved in her community. Erika believes in empowering others and spreading kindness to people from all walks of life. Erika also makes custom designed Disney inspired ears, etched glass, gifts, and accessories. You can check out, like or follow her work on FB, which also links to my shop's Instagram: www.facebook.com/imagineering.emporium. She looks forward to getting to know everyone and sharing the magic of Disney!