Escape the Rain at EPCOT
Happy Thursday Main Streeters, welcome back! We continue with our series of Enchanting Extras, which are fantastic tours to enhance your Disney experience. I hope you've been following along and adding the tours that look appealing to your ultimate Disney bucket list. Let's get down to it, shall we?
Central Florida is notorious for its summer showers. Even though the parks are already decked out in Fall decorations, not even Disney can fool Mother Nature, so let's face it – when it rains at Disney, it pours. This often can put a damper on planned activities, especially at places like EPCOT where the park is spread out and the World Showcase is uncovered. Yes, there are pavilions you can hide in and shops to kill time, but why not take advantage of an educational experience while you wait for the rain to pass?

The Behind the Seeds Tour at EPCOT is a 1 hour walking tour of 4 greenhouses and a fish farm all located on EPCOT's property. If you have ever ridden the Living with the Land attraction and enjoyed the leisurely boat ride, this is an expanded version of that. You will get to learn about gardening, advances in science for the production of agriculture, and it's the perfect introduction to natural science. This tour is for all ages, the price of admission is a cool $25 for Adults and $20 for children.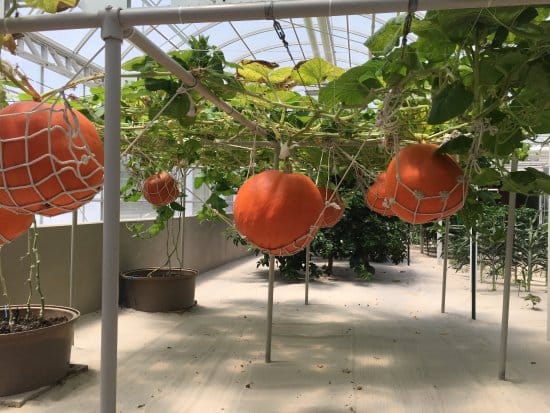 Plenty of fun is packed into the hour, and the best part is that you're indoors, away from the rain. Here is what you can expect on the tour:
A visit to the fish farm where you will see what it's like during feeding time.
Learning about gigantic fruits, vegetables, and unusual crops from around the world.
Discovering the latest plant-growing techniques, including hydroponics.
A handout to take home with some great ideas for your own garden.
Disney suggests a few things to know before you go:
You'll be on your feet for the whole hour of this walking tour. With that in mind, make sure you wear comfortable shoes.
Riding Living with the Land prior to the tour will give you a preview of what to expect. Please be aware that the tour highlights listed above are subject to change.
Please check in at the Tour Desk on the lower level of The Land Pavilion near Soarin' 15 minutes prior to the start of your tour. You will forfeit the entire price of your tour if you no-show or cancel within 2 days of your reservation.
Don't worry about advance reservations, although they are strongly recommended, the tours run all day in cyclical 45 minute intervals with multiple tour guides. So, if you find that you are stuck in a notorious Florida rain shower, and you want to escape the rain, call reservations (407) 939-8687, and book a time.
Share with us Main Streeters, has anyone done this tour? What was your favorite part? We would love to hear from you!
Until next week friends!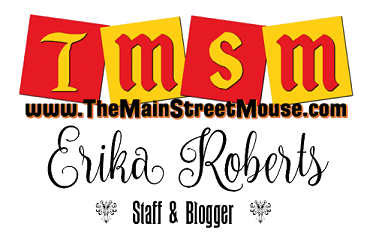 Author:
Erika
Erika Roberts has been a Disney kid for as long as she can remember, but her love of visiting Disney Parks started after just one ride in a Doom Buggy. She couldn't run to guest relations fast enough to offer up her soul in return for an Annual Pass. Since then Disney has taken all of her money, but has given her the most cherished memories; from watching her Nona's face light up with happy tears as we strolled down Main Street on her first visit (she was 84 at the time), to her very own engagement on Halloween in front of the Haunted Mansion.
Erika is excited to be on the TMSM team and where Disney Parks are concerned, you won't catch her dead on It's a Small World. If she asks to ride that, this is a clear indication that she is in danger and you must send help. You will, however, catch her performing Random Acts of Disney (R.A.D's), park hopping with her amazing group of impressively talented and kind friends (usually in some themed attire), hanging out by The Haunted Mansion, and ugly crying during fireworks… then begging for a Mickey Premium Bar to eat her feelings…this is a judgment-free bio.
Otherwise, Erika works for the State of Florida and is actively involved in her community. Erika believes in empowering others and spreading kindness to people from all walks of life. Erika also makes custom designed Disney inspired ears, etched glass, gifts, and accessories. You can check out, like or follow her work on FB, which also links to my shop's Instagram: www.facebook.com/imagineering.emporium. She looks forward to getting to know everyone and sharing the magic of Disney!