The Cost of Collecting Disney
The Cost of Collecting Disney by Erika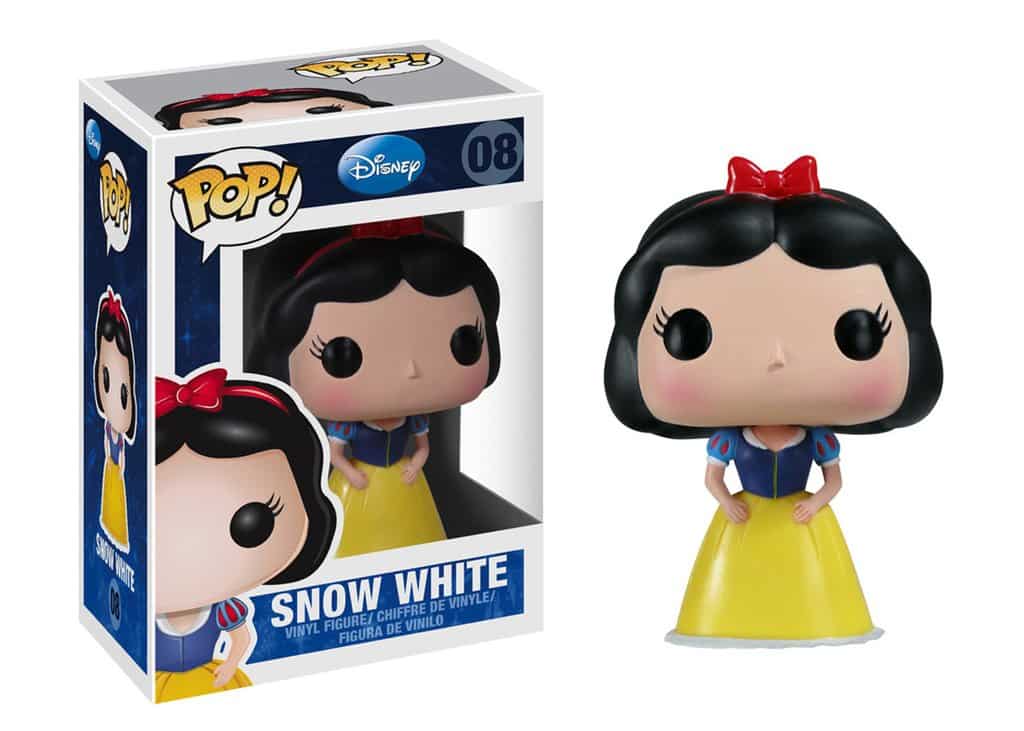 I'm a bit of a Disney collector. Not an extreme collector, but in the sense that I collect certain Disney character pins, park exclusive items, Haunted Mansion lure, Disney Funko Pops, and I also collect Disney friends. Well, you can't really call it collecting friends, I have made great ones through Disney communities such as The Main Street Mouse. Which brings me to the direction this blog is going.
Recently, a friend I made through a Disney community came to visit for the weekend with her husband. They are obviously also big time Disney people, so no surprise to them when they came to the house they found an eclectic decorated theme with various Disney collections spanning different rooms. One of the most treasured collections, aside from our Wall-E shelf, is the Funko Pop display we set up in an old china cabinet. Who needs to display dishes anyway?
As my friend and I hung out, we talked about some of the décor and the subject of the Funko Pops came up. You see, my Funko's are displayed in their boxes. Yes, I am that kind of collector. I won't take certain things out of their packages for fear they will lose their value. Perfect example, my first Disney Funko Pop was Snow White. She's my absolute favorite princess. I kept her in her pristine box until I moved 3 times in 4 years, and her box was crushed in one of the various moves. Sadly, I discarded her box and set her upon my nightstand where she collects the occasional dust. I didn't think twice about not having a box for her until I stopped seeing her in stores, and "bootleg" Funko Pops started becoming a problem. So, what is the Snow White Funko Pop in the box retailing for on the internet? 3 nights ago, someone was selling her for over $150 on Amazon. CRAZY! Today, I found her for less than $10 from a third party website. Can I trust she's an original Funko? Who knows. All I know is that she could be worth money in the future, had she been in the box, and I tossed the box. So there goes my future child's college fund. Parent of the Year over here.
In all likelihood, I'm not even sure if these adorable little toys will hold up value, but I'm not taking a chance again. No one thought the Beanie Babies would be worth anything, and some of those are valued at a couple thousand dollars. There is no telling what you could earn when a serious collector wants to get their hands on a rare Beanie. And to think our old dog got a hold of the Princess Diana Beanie Baby as a chew toy when I was younger, and that little purple sack of beans in bear form is now worth $500,000. If that bear was still in my possession I could have paid for 5 Disney Platinum weddings, mine and all my Disney friends currently engaged too. My mom still won't let me live that down, since it was my fault I left the bear in plain sight, and we had a very curious and destructive pooch.
Back to the Funko's, take the Haunted Mansion Hitchhiking and Hatbox Ghosts, if you were lucky to get your hands on all four that were released, especially the ones whose boxes were mislabeled, you have a collector's item going for upwards of $275 for the lot, and some going alone for $150 a pop. Here lies the question that amounts to all this information about collecting Disney items, whether it be Funko Pops or Disney pins, what's better – to collect to own, or collect to eventually sell?
Weigh in TMSM readers, how many collectors do we have out there who know the cost of collecting Disney? We'd love to know!
*You can check out Erika's shop on Facebook here ~ https://www.facebook.com/imagineering.emporium/
Author:
Erika
Erika Roberts has been a Disney kid for as long as she can remember, but her love of visiting Disney Parks started after just one ride in a Doom Buggy. She couldn't run to guest relations fast enough to offer up her soul in return for an Annual Pass. Since then Disney has taken all of her money, but has given her the most cherished memories; from watching her Nona's face light up with happy tears as we strolled down Main Street on her first visit (she was 84 at the time), to her very own engagement on Halloween in front of the Haunted Mansion.
Erika is excited to be on the TMSM team and where Disney Parks are concerned, you won't catch her dead on It's a Small World. If she asks to ride that, this is a clear indication that she is in danger and you must send help. You will, however, catch her performing Random Acts of Disney (R.A.D's), park hopping with her amazing group of impressively talented and kind friends (usually in some themed attire), hanging out by The Haunted Mansion, and ugly crying during fireworks… then begging for a Mickey Premium Bar to eat her feelings…this is a judgment-free bio.
Otherwise, Erika works for the State of Florida and is actively involved in her community. Erika believes in empowering others and spreading kindness to people from all walks of life. Erika also makes custom designed Disney inspired ears, etched glass, gifts, and accessories. You can check out, like or follow her work on FB, which also links to my shop's Instagram: www.facebook.com/imagineering.emporium. She looks forward to getting to know everyone and sharing the magic of Disney!