Festival Of Fantasy Fun Facts
"It's the Festival of Fantasy"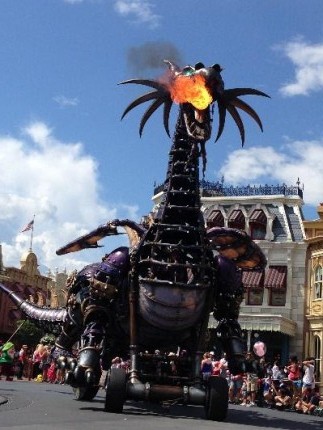 One of the best parts of being in a Disney park is the parades. Kicking off in 2014, the Festival of Fantasy Parade is a must see for anyone visiting the parks. It is full of characters, princesses, and brightly colored costumes. Here are some fun facts about the parade!
The parade is about 25 minutes long
There are more than 100 cast members in the parade
It has 9 floats that represent more than a dozen classic Disney stories
The first float, the Princess Garden, is more than 50 feet long
The Jolly Roger on the Peter Pan float is more than 28 feet above the parade route
3-D printing technologies were used to design some aspects of the parade including the beaks for the raven costumes for the Sleeping Beauty float and the seashell hat for The Little Mermaid float
There are 27 separate custom designed fabrics for the costumes
The costumes were made in 10 different costume design shops in 8 cities and 2 countries including the costume facilities in both California and Florida
The Maleficent Dragon is 53 feet long and 26 feet tall
What is your favorite float in the parade?

Author:
Susanne
Susanne Kain was not born a Disney fan, but after marrying into a family that loves all things Disney, it didn't take long for them to transform her into a Disney lover too! Since then, she has been to Disney over 10 times and falls in love even more with each visit. A self-proclaimed foodie, she is always looking for the next best dish that Disney has to offer! When Susanne isn't dreaming of Disney, planning her next trip, or visiting a park, she enjoys spending time with her husband and son who also share her love of Disney.