How Walt Disney Changed Views of The World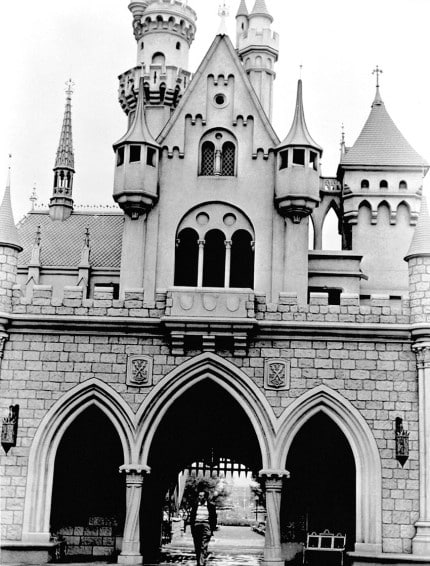 Happy Thursday Main Streeters. This week my series on life lessons from Disney movies deviates a bit but follows suit with a look at the next film released by Walt Disney called 'Saludos Amigos' (Spanish for Hello Friends). If you're a Disney history buff, you are going to love this week's blog. If you've never heard of the film, I hope you get a chance to check it out. Fair warning, you have got to dig really deep in the vault to know about this animated film with parts of live action intermixed, and how it's production quite literally changed the views of the world.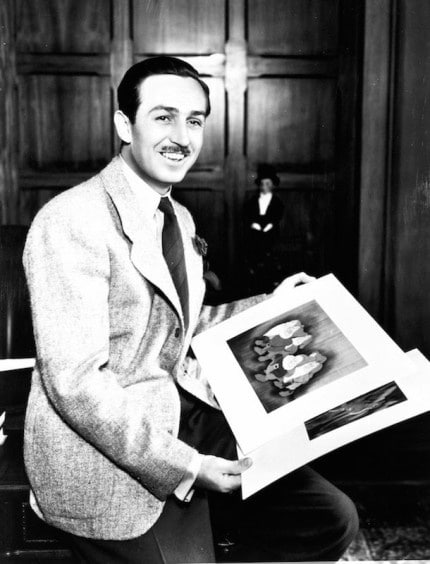 The film, released in 1942, is a short-animated production. In fact, it is the shortest Disney animated feature ever produced. Due to a decrease in resources and the drafting of many people who worked for Walt into World War II, the film spans a mere 42 minutes. It is comprised of 4 separate stories featuring Donald Duck and Goofy, and includes the first appearance of Jose 'Joe' Carioca, a cigar smoking parrot from Brazil. When I did my research on the film, the movie felt like it was a complete out of left field story compared to the first five films released prior, and as I kept reading about it, I realized there is a historical reason why.
In early 1941, Walt was invited to participate in a goodwill tour of South America. To give you a little background history, this was right before the U.S. entered World War II. At the time, relations between Latin American governments and Nazi Germany were a buzz and the U.S. wished to counteract that. The goodwill tour would lead to a movie shown in Central and South America as well as the US, and served as part of policy enacted by Franklin Roosevelt called the Good Neighbor Policy. Now that the background history is out of the way, how did this movie change views of the world?

Well, when Disney and his animators set out to South America they visited Lake Titicaca located at the border of Peru and Bolivia, they also stopped in Chile, Argentina and Brazil. In each of the locations they visited they took live action film to incorporate in the feature, and the images surprised the American audience when the movie was released. The feature film showcased Latin American cities with skyscrapers and residents dressed in the most recent fashion. Prior to the release of this film Americans had very little imagery to show such opulence, and only associated that contemporary vibe to European and US cities. What the film did was expand the view of American audiences. Film historian Alfred Charles Richard Jr. has commented that Saludos Amigos "did more to cement a community of interest between peoples of the Americas in a few months than the State Department had in fifty years".
After the release of Saludos Amigos, Latin American culture was all the rage, and the Good Neighbor policy continued to flourish and promote neighborly relations between the United States and Latin America. The places highlighted in the film saw a boost in tourism, and suddenly the great big world was attainable through exploration and discovery. Saludos Amigos was such a hit that it was nominated for three Oscars; Best Musical Score, Best Sound Recording, and Best Original Song for the opening theme.
A fun fact: When the movie was released again in 2000 as a home video for another generation of audiences, the scene where Goofy is smoking was edited out.
Next week, we will take a look at the next Disney animated movie released, The Three Cabelleros, which was spurred by the success of Saludos Amigos and is featured in one of the most beloved rides of the EPCOT Showcase.
Until next week Amigos!
Author:
Erika
Erika Roberts has been a Disney kid for as long as she can remember, but her love of visiting Disney Parks started after just one ride in a Doom Buggy. She couldn't run to guest relations fast enough to offer up her soul in return for an Annual Pass. Since then Disney has taken all of her money, but has given her the most cherished memories; from watching her Nona's face light up with happy tears as we strolled down Main Street on her first visit (she was 84 at the time), to her very own engagement on Halloween in front of the Haunted Mansion.
Erika is excited to be on the TMSM team and where Disney Parks are concerned, you won't catch her dead on It's a Small World. If she asks to ride that, this is a clear indication that she is in danger and you must send help. You will, however, catch her performing Random Acts of Disney (R.A.D's), park hopping with her amazing group of impressively talented and kind friends (usually in some themed attire), hanging out by The Haunted Mansion, and ugly crying during fireworks… then begging for a Mickey Premium Bar to eat her feelings…this is a judgment-free bio.
Otherwise, Erika works for the State of Florida and is actively involved in her community. Erika believes in empowering others and spreading kindness to people from all walks of life. Erika also makes custom designed Disney inspired ears, etched glass, gifts, and accessories. You can check out, like or follow her work on FB, which also links to my shop's Instagram: www.facebook.com/imagineering.emporium. She looks forward to getting to know everyone and sharing the magic of Disney!