The Shoe Tree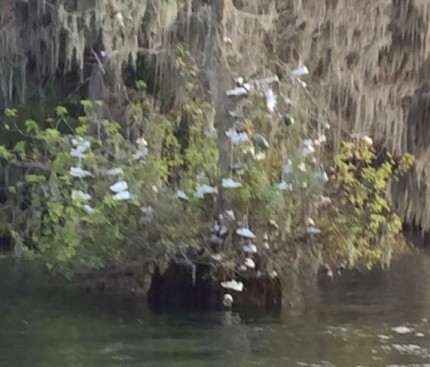 Interesting….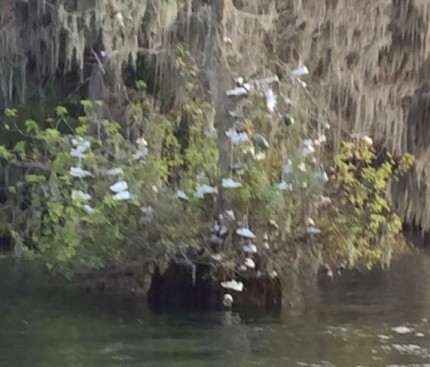 One way to get around while on Disney property is by boat. On our most recent trip, we took the boat from Ft. Wilderness to the Contemporary (with a stop Wilderness Lodge depending on the direction of the boat). As we were nearing River Country, I noticed a tree in the water that had shoes hanging all over it. All of the shoes were paired, tied, and white. Curious about the reasoning behind it, I took a picture. Once we were docked, I approached the captain and asked about the tree.
He explained that the 'Shoe Tree' is a tradition among the boat captains that started many years ago. Each time a boat captain retires, his shoes also get retired. On his/her last voyage, their shoes are placed on the tree as a memento of their journey.

Have you ever seen the shoe tree? Post your pictures in the comments!
Author:
Susanne
Susanne Kain was not born a Disney fan, but after marrying into a family that loves all things Disney, it didn't take long for them to transform her into a Disney lover too! Since then, she has been to Disney over 10 times and falls in love even more with each visit. A self-proclaimed foodie, she is always looking for the next best dish that Disney has to offer! When Susanne isn't dreaming of Disney, planning her next trip, or visiting a park, she enjoys spending time with her husband and son who also share her love of Disney.