Haunted Mansion Quiz
Welcome Foolish Mortals…… It's known by fans around the world. But how well do you know Haunted Mansion? Take this quiz provided by Disney Parks Blog and test your knowledge of the happy haunts. Post your results in the comments! Good luck!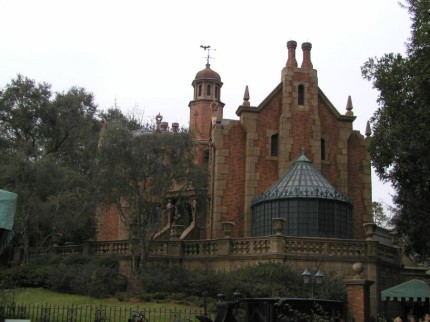 1. How many ghosts reside in the Haunted Mansion at Magic Kingdom Park?
99
999
9,999
2. What are the 'unofficial' names of the three Hitchhiking Ghosts?
Ezra, Gus, and Phineas
Hatbox Ghost, Gus, and Madame Leota
Rumkin, Theodore, and Ned
3. According to legend, who is the portrait of in the foyer of the Haunted Mansion?
Phineas P. Pock
Brother Dave
Master Gracey
4. What is the name on the gravestone under this lady in the Stretch Room scene?


George
Marc
Theodore
5. According to the Ghost Host, what are the guests assembling for in the Grand Hall?
'A Monster Mash'
'A Swinging Wake'
'A Dapper Dance'
6. Who will you find in the Pet Cemetery just outside the Haunted Mansion?
Mr. Toad
The vultures from Snow White's Scary Adventure
Iago and Zazu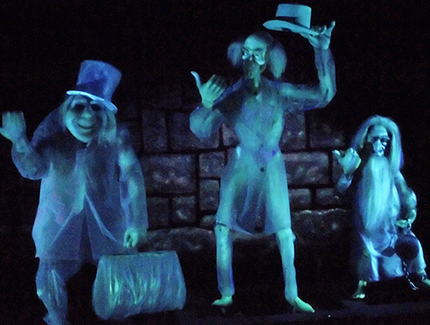 Answers
B – 999
A – Ezra, Gus, and Phineas
C – Master Gracey
A – George
B – A Swinging Wake
A – Mr. Toad
Author:
Susanne
Susanne Kain was not born a Disney fan, but after marrying into a family that loves all things Disney, it didn't take long for them to transform her into a Disney lover too! Since then, she has been to Disney over 10 times and falls in love even more with each visit. A self-proclaimed foodie, she is always looking for the next best dish that Disney has to offer! When Susanne isn't dreaming of Disney, planning her next trip, or visiting a park, she enjoys spending time with her husband and son who also share her love of Disney.