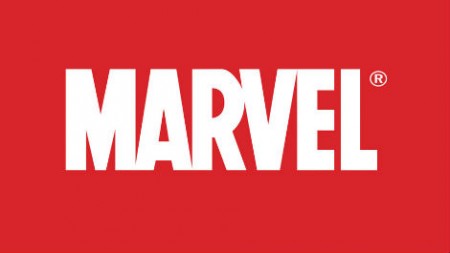 Tom Hiddleston, "Loki" appeared live and in full costume on the third night of  Comic Con 2013.  Telling the crowd "You should have let me rule you when you had the chance" and also asking "Where are your Avengers now?".  He then asks the crowd to say his name, not once, not twice, not three times but four times.  The crowd responds "LOKI".  He then looks and announces "Then I have an army".  He then starts to head off stage and tells the crowd to watch the video screen where a clip of Thor: The Dark World begins with Thor in a battle.  The film is due out November 8, 2013.
Kevin Fiege, the President of Production at Marvel Studios, introduces the cast of Captain America: The Winter Soldier.  The film only has 1 more week left to shoot and is due out April 4, 2014.    A clip is shown of a group of thugs gathering in a elevator and Steve Rogers asking, "Before we start, anyone want to get out?".  A fight starts and the villain Crossbones stands with Cap and tells him "I just want you to know, Cap, None of this is personal".  Steve Rogers replies "It kinda feels personal" and the battle continues.  Then you hear the voice of Robert Redford who will be playing Alexander Pierce.  Now its Nick Fury talking and how S.H.I.E.L.D. views things.  The last shot is Sebastian Stan's Winter Soldier, picking up Captain America's fallen shield.

Kevin Fiege once again takes the spotlight and makes an announcement that Guardians of the Galaxy has just begun shooting in the UK, but they wanted to come to comic con and he announces "So they decided to come !"  The cast appears:
Michael Rooker as Yondu
Karen Gillian as Nebula, shaved head and all for her role
Djimon Hounsou as Korath the Pursuer
Lee Pace as Ronan the Accuser
Benicio del Toro as The Collector
former WWE Wrestler Dave Batista as Drax the Destroyer, who admits when told he got the role broke down like a baby.
Zoe Saldana as Gamora, said "I've done blue, I figured why not try green"
Chris Pratt as Star-Lord, on his new ripped physique said "I had a tapeworm".
Even though they just began shooting, Marvel completed a short teaser reel of some special effects for the crowd to see.
Now in the final big announcement of the evening, Writer Joss Whedon appears and reveals the title of The Avengers 2 will be Age of Ultron!.  The crowd erupts.  The film is due out May 1, 2015.
In case you are not aware of what the Age of Ultron is, its a 10-issue limited series Marvel comic book crossover that involves the return of Ultron and his conquest of the earth.  The event was published between March and June 2013.  Ultron was a sentient robot who was the creation of scientist Dr. Henry Pym — also known as Ant-Man.
I know this is a lot of information and I plan to recap all of Disney/Marvel/Star Wars news from Comic Con after its conclusion so stayed tuned for more in the next few days.
Join the Forum discussion on this post