LOKI: SEASON 2 – VOL. 2 (EPISODES 4-6) ORIGINAL SOUNDTRACK
FROM MARVEL STUDIOS LOKI SEASON 2 AVAILABLE TODAY
SCORE COMPOSED BY NATALIE HOLT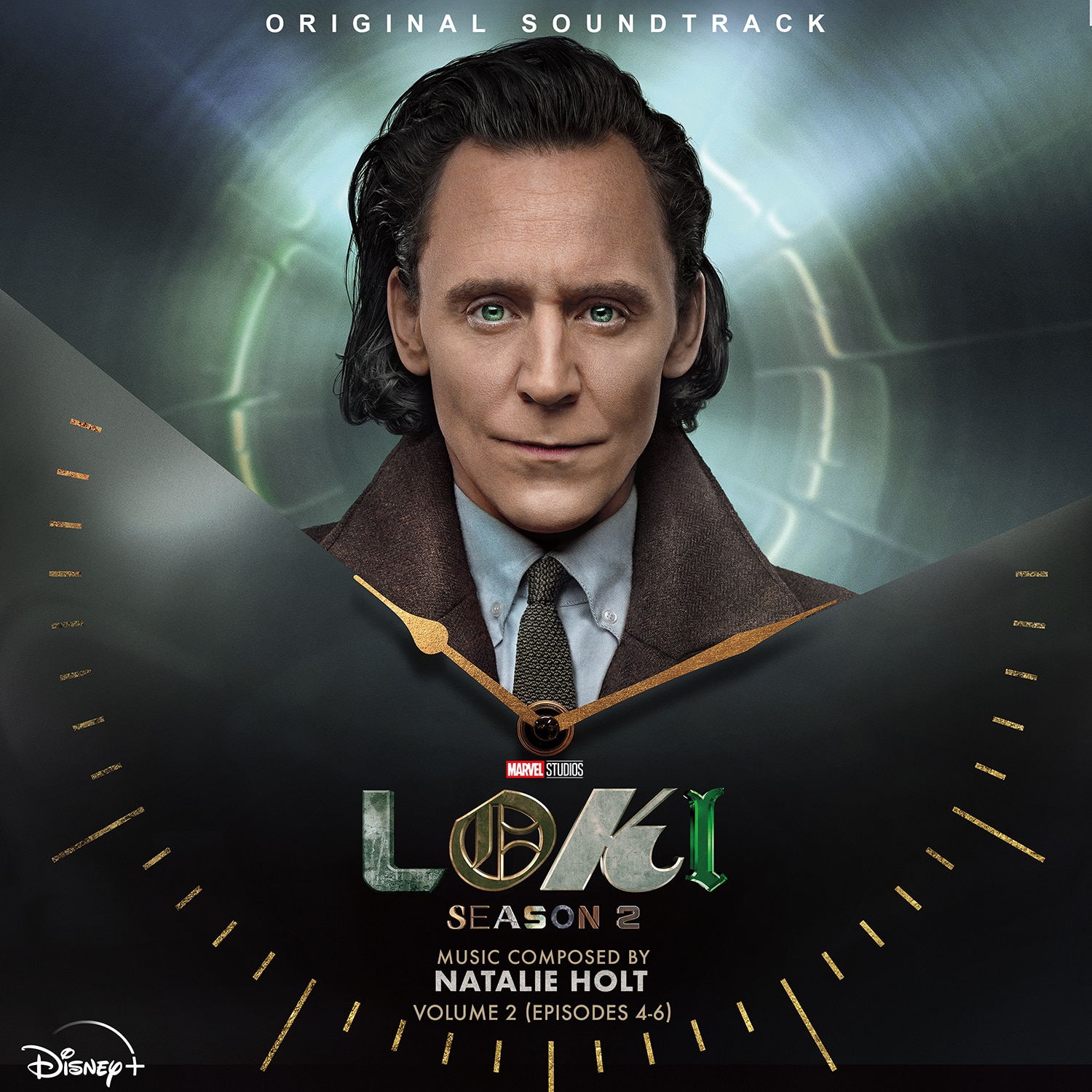 Available today, Marvel Music/Hollywood Records releases Loki: Season 2 – Vol. 2 (Episodes 4-6) Original Soundtrack from Marvel Studiosâ•˙ ╲Loki╡ Season 2 streaming on Disney+. The music, composed by Natalie Holt ("Victoria," "Knightfall," and "Herself"), is now available on Spotify, Apple Music, YouTube Music, and other digital platforms.
Commenting on the score, Holt said, ╲To me this final volume of ╲Loki╡ Season 2 is a true culmination of the last few years working with this incredible story and character. The final moments of the show are so surprising, powerful and almost entirely musically driven, which was an immensely satisfying goodbye to my rather expansive musical playground involving choirs, orchestras, synths, Norse folk, raw cries, radiation and of course Theremin, which all have been my toolbox for the sound of ╢Loki.â•˙╡
Natalie Holt is a multi-award-winning British composer, known for her two-time Emmy®-nominated score for Marvel Studiosâ•˙ ╲Loki╡ and the acclaimed Lucasfilm series ╲Obi-Wan Kenobi.╡
Her film and television credits include the BAFTA Award-winning series ╲Wallander╡ (BBC), ╲Knightfall╡ (History Channel), the BAFTA Award-winning series ╲Three Girls╡ (BBC), mini-series ╲Deadwater Fell,╡ the Emmy Award-nominated series ╲The Honourable Woman╡ (HBO Max), ╲Victoria╡ (PBS), Saul Dibbâ•˙s World War I feature ╲Journey's End,╡ Netflix/Claudia Llosaâ•˙s drama feature ╲Fever Dream,╡ and Foxâ•˙s female superhero feature ╲The Princess,╡ to name just a few.
Holtâ•˙s numerous awards nominations and wins include the Primetime Emmy Awards, World Soundtrack Awardsâ•˙ Television Composer of the Year, BAFTA, SCL Awards, the Royal Television Society Craft and Design Award, the HMMAs, and Best International Score at the Beijing International Film Festival.
About Loki Season 2
"Loki╡ Season 2 picks up in the aftermath of the shocking season finale when Loki finds himself in a battle for the soul of the Time Variance Authority. Along with Mobius, Hunter B-15 and a team of new and returning characters, Loki navigates an ever-expanding and increasingly dangerous multiverse in search of Sylvie, Judge Renslayer, Miss Minutes and the truth of what it means to possess free will and glorious purpose.
Marvel Studios' "Loki" Season 2 stars Tom Hiddleston, Sophia Di Martino, Gugu Mbatha-Raw, Wunmi Mosaku, Eugene Cordero, Rafael Casal, Tara Strong, Kate Dickie, Liz Carr, Neil Ellice, with Jonathan Majors, Ke Huy Quan and Owen Wilson.
Justin Benson & Aaron Moorhead, Dan DeLeeuw and Kasra Farahani are the directors for the six-episode series. Kevin Feige, Stephen Broussard, Louis Dâ•˙Esposito, Victoria Alonso, Brad Winderbaum, Kevin R. Wright, Tom Hiddleston, Justin Benson & Aaron Moorhead, Eric Martin and Michael Waldron are the executive producers, and Trevor Waterson serves as co-executive producer. Eric Martin is the head writer.
New Poster and Trailer for Season 2 of "Loki" on Disney+