From the Disney Parks Blog and written by: Tyler Slater
The new Bentgablenits x Disney collection is bringing sustainability and fashion closer together than ever before. Debuting at the D23 Expo in September, the collection showcases how a little creativity can transform something old and make it new and exciting. Featuring garments that have the iconic Mickey Mouse, the Bentgablenits x Disney collection adds a bit of flare to clothes that may have ended up in a landfill.
I got the opportunity to interview one of the founding partners of Bentgablenits, Brenda Bent, to learn more about the company, its mission and the new collection.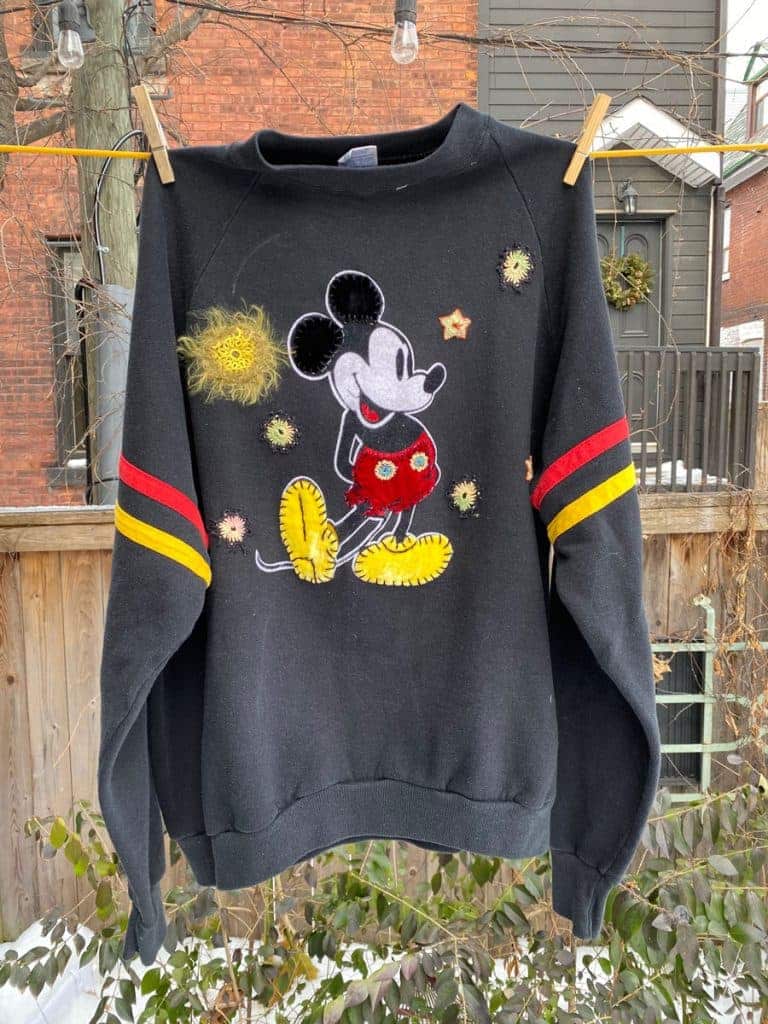 What is Bentgablenits and how did the name come to be?

Bentgablenits is a collaboration between Brenda Bent, Karen Gable and Angelo Nitsopopoolus. We really are three individuals who came together to work on this special project. We each have a mix of fashion design backgrounds, knowledge of the market and a creative approach to marketing which has helped us get to where we are today. Originally, our mission was to work on vintage iconic brands and upcycle them into trendy new pieces, but the garments were so well received that we continue to branch out and collaborate with different companies.
How do you approach each design and how do you acquire each product?
The approach to each design is based on the garment itself. In the case of Disney, we loved the idea of "dressing Mickey up"and used that as our north star for this line. We sourced all the garments individually, looking for items that had the traditional Disney look while also giving us room for creative additions. We try to upcycle everything on the original garment, from the embellishments to all of the trims. The elements that we utilize have been collected from all over the world, and we have a vast collection to add pieces that suit whatever item we're working on.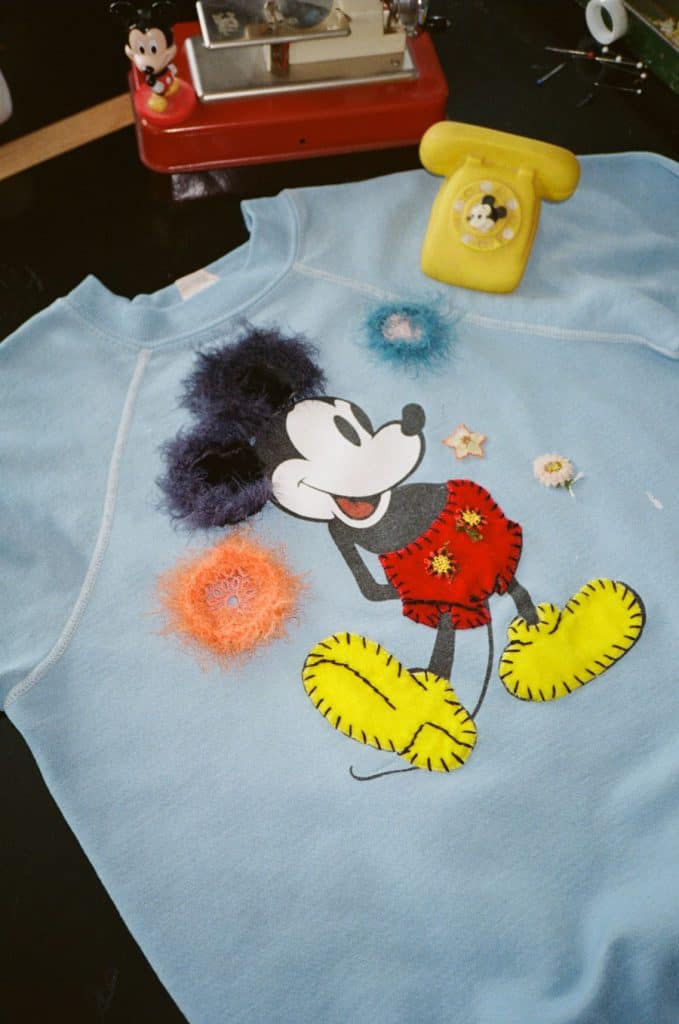 What is "upcycling" and why is it important?
The purpose of upcycling is seemingly obvious but there are a few different components to it. Upcycling –which is also known as creative reuse –is the process of taking something no longer in use and giving it a second life and new function. We take garments that already exist in the world to help reduce excess and lessen the environmental impact of the fashion industry. We believe our garments promote sustainability, and most importantly, we feel it encourages others to look around and see what they might be able to reuse. This is a bandwagon we want to convince others to jump on!
So why Disney?
Why Disney? Mickey Mouse is really the OG icon! There's nothing before him! We all love Mickey and have collected various bits of paraphernalia over the past few decades. We cherish our own Mickey garments to this day and we are so happy that Disney supports our concept and believes in the process. We know Disney values sustainability and is constantly revisiting their CSR initiatives, so we're excited to collaborate with a company that shares our passion for the environment.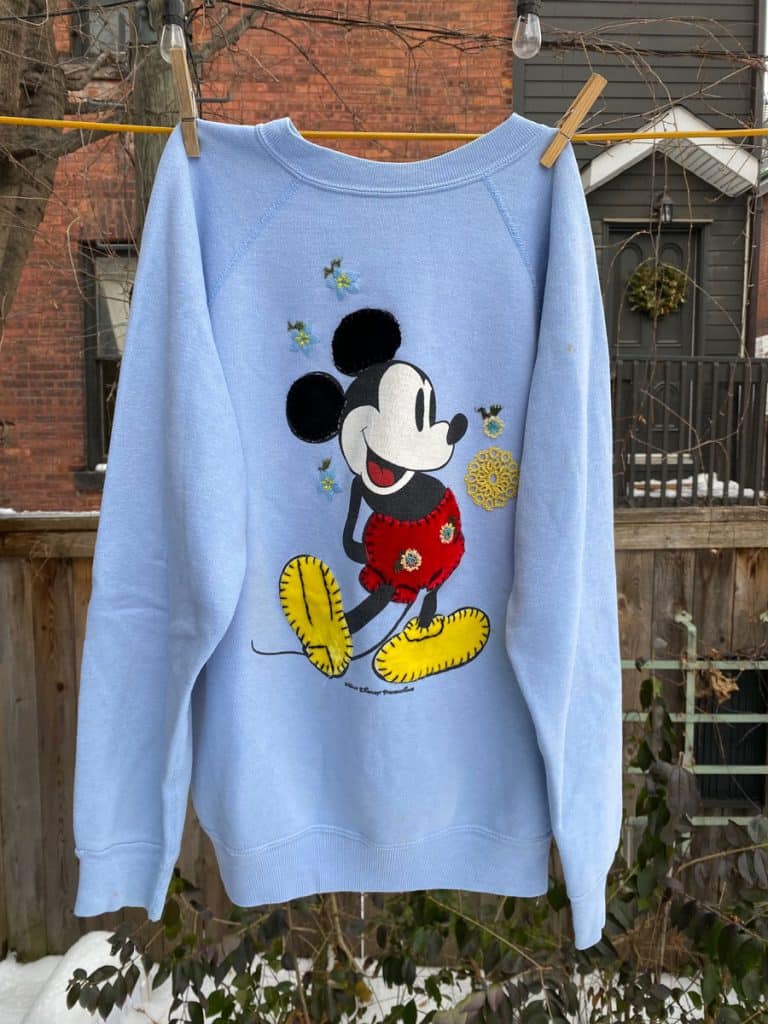 What products / designs will be available at the D23 Expo?
We have collected a limited amount of tops that have Mickey in the same iconic pose. For some of the garments, we added elements to Mickey's ears by making them fuzzy, while others we hand embroidered. Additionally, we added hand-dyed flowers and appliqués to the tops to make Mickey even more delightful than he already is!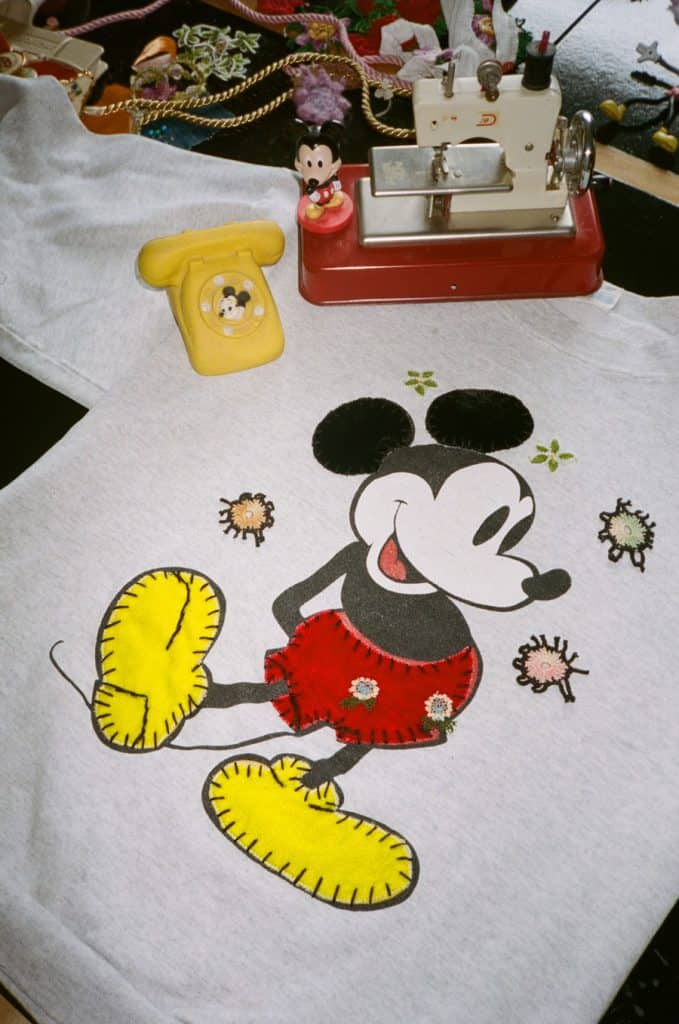 Seeing how brands are working to improve sustainability in their industry is both humbling and exciting. Since its founding almost 100 years ago, the Walt Disney Company has been committed to protecting the planet and delivering a positive environmental legacy for future generations. While it may seem like a daunting task, awareness and support is the first step in creating a greener tomorrow! Look out for the latest Bentgablenits x Disney collection dropping at the D23 Expo this September.
For more information on what the Walt Disney Company is doing to lessen its environmental impact, visit impact.disney.com/environment.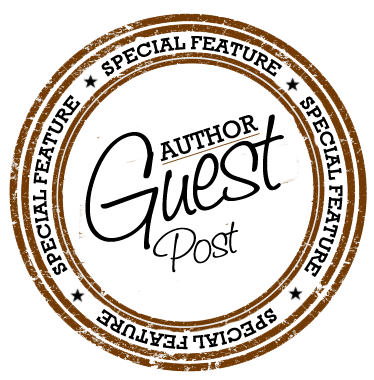 Latest posts by Guest Blog
(see all)