Sharing the Disney Magic with a First Timer!
​By guest blogger- Lauren Honeycutt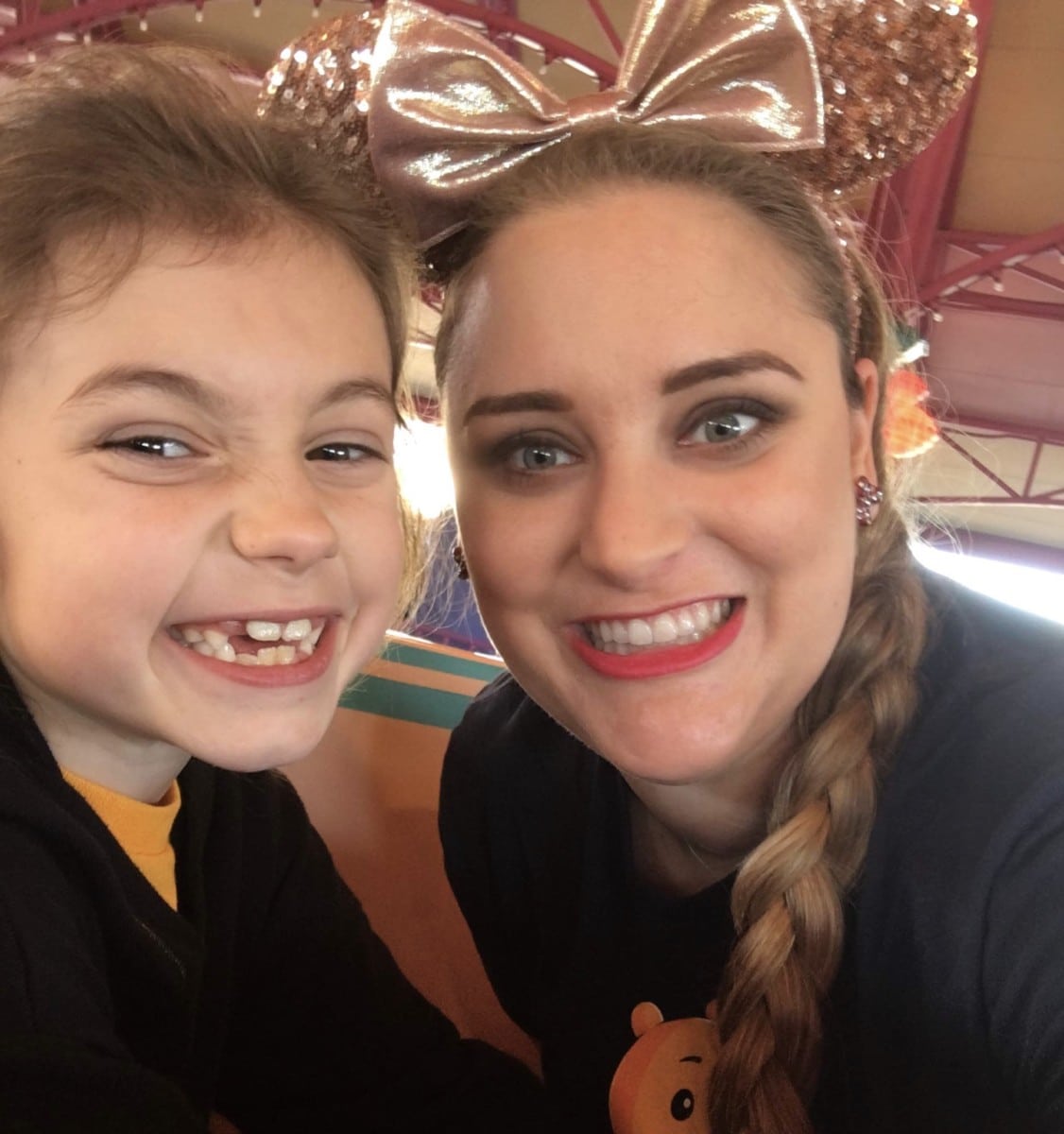 We all remember the first time walking through those Disney gates, those Mickey and Minnie smiling faces to greet us as we drove to the ticket booths, but do you recall what it was like for your daughter, sister, cousin, and friend? Well this Disney fanatic had such an experience with her baby cousin just this past month.
Being an only child I never had the chance to share Disney with someone else. No first pictures, no character pictures, and certainly no sharing a pineapple dole whip. When my family mentioned coming to Florida I knew the one place I had to take my baby cousin, even if it meant stealing her (with parental permission) away to a day at Magic Kingdom – it must be done! But how does one begin? I had undertaken a huge job. I was going to be the first person to introduce someone to the world of Disney. The pressure set in.
So just like Alice I dived into the rabbit hole and began my plan. I started by calling on those who knew more than myself, who could this be you ask? After all I have lived in Florida for my whole 28 years of life, naturally one would assume I knew it all. I may live here dear readers but Disney is an ever-changing franchise, it is hard for one to keep up! So whom did I turn to in my hour of need? Why only the Annual Pass holders of course! Those, whom dedicate an entire year to the plethora of theme parks that Disney has to offer, would know just how I should begin my journey, rather our journey, into the depths of Magic Kingdom. Months of planning go by painfully slow. Armed with fast passes, a mapped out route and weather checked, we were ready.
Words cannot describe the nervous butterflies I had in the pit of my stomach. Would all my planning go according? Would we make the rides? Most important would a kid from rural Wisconsin see the magic of what Disney actually is? In the day and age of short attention spans and technology ever growing, would she be – dare I say it – bored? I had planned for everything but I did not plan for a plan B. Let's hope one was not needed. Everything depended on those gates. Her first looks would say it all.
The car was parked. The tickets paid. We approached the entrance. Our passes ding as we go through the lines, with the help of our magical cast mates. I look down to my cousin, an 8 year old with a pink hat, her two front teeth were missing, and she gives me the smile of a lifetime. I was there to witness dreams coming true. With anxious heart, sweating palms, we approached Cinderella's Castle. Now, my cousin was far too small to see it through the legs of tourists around us. I started to distract her with small talk, easing our way through the crowd till we were upon it.
If you do not recall what it was like to witness this magnificent castle as a child I would urge you to borrow a child, your neighbors kid, your parents kid however you come by an 8 year old (with parental permission of course) and take them to see Cinderella's Castle. For it is an experience not to have been missed. The star struck eyes, the gasp of breath and then finally the shrill scream of acknowledgment from my cousin finally meant that all the hard work was worth it. The plan B was not necessary. All pieces fell into play and pineapple dole whips were shared. It was exactly what I had hoped for and more. To this day my baby cousin still talks about the magical trip she took to Florida, and lets just say my cousin status is now number 1, I am the favorite cousin, for now. A title I proudly hold, if it ever wavers I still have three theme parks in my armory.