NEW! Epcot Flower & Garden Dooney's Have Arrived!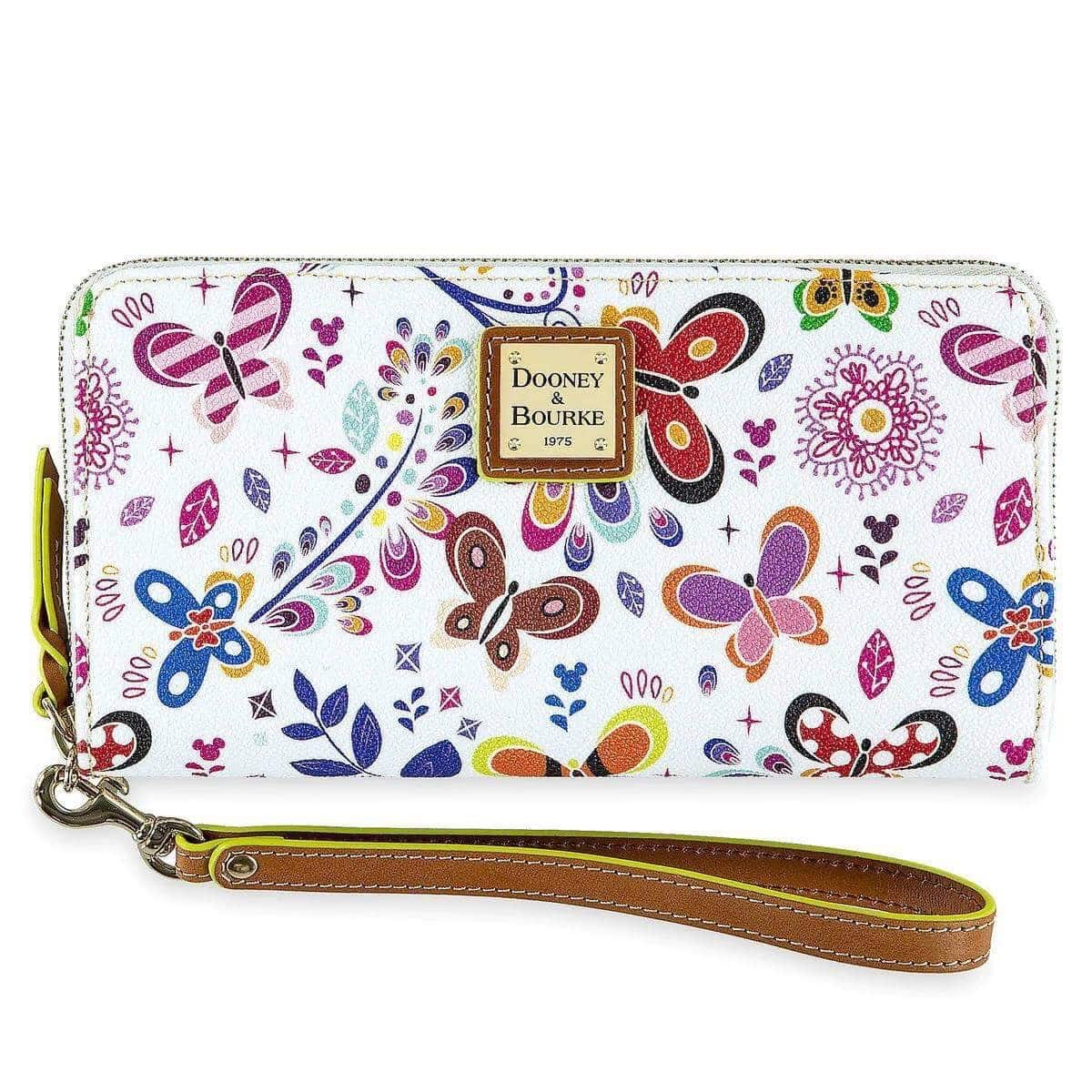 Today kicks off the Epcot Flower & Garden Festival, and the much anticipated Flower & Garden Dooney and Bourke's have arrived! As we previously reported, it does have a butterfly theme, but with a little twist.
If you look closely at the butterflies, you may notice some familiar colors and patterns. That's right, the butterflies are Disney bounding as some of our favorite characters! There are also a few Mickey heads thrown in to complete the pattern.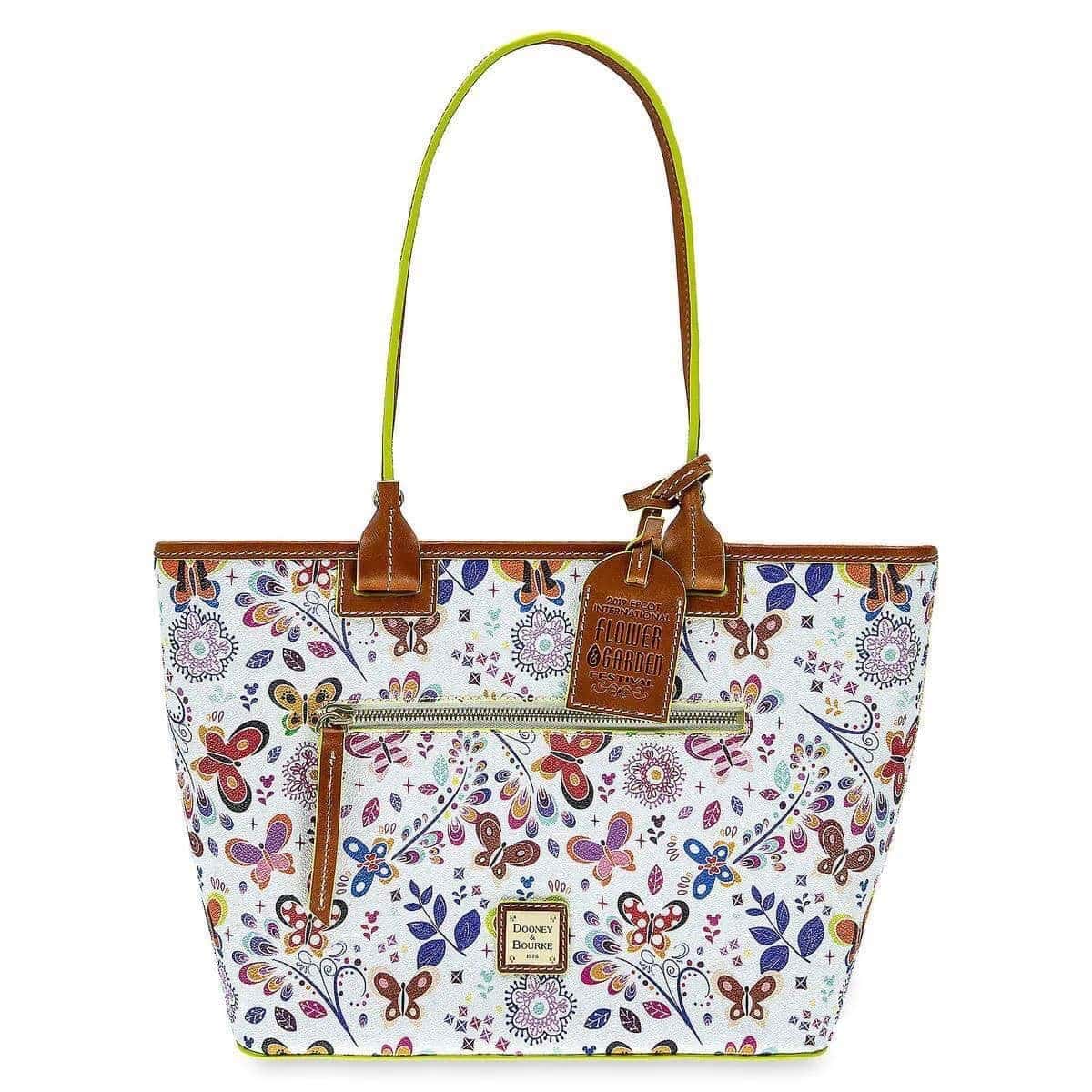 The bags are available now on ShopDisney or through this link https://www.shopdisney.com/?CMP=AFL-AffLSGen&att=LSGenAffl&EFC=224510&LSID=1903651|11462521|29062×8758088 at Epcot during the festival. There are three different styles available and the larger bags are adorned with the leather event tag. The tote (pictured above) retails for $268 and is the largest of the bags.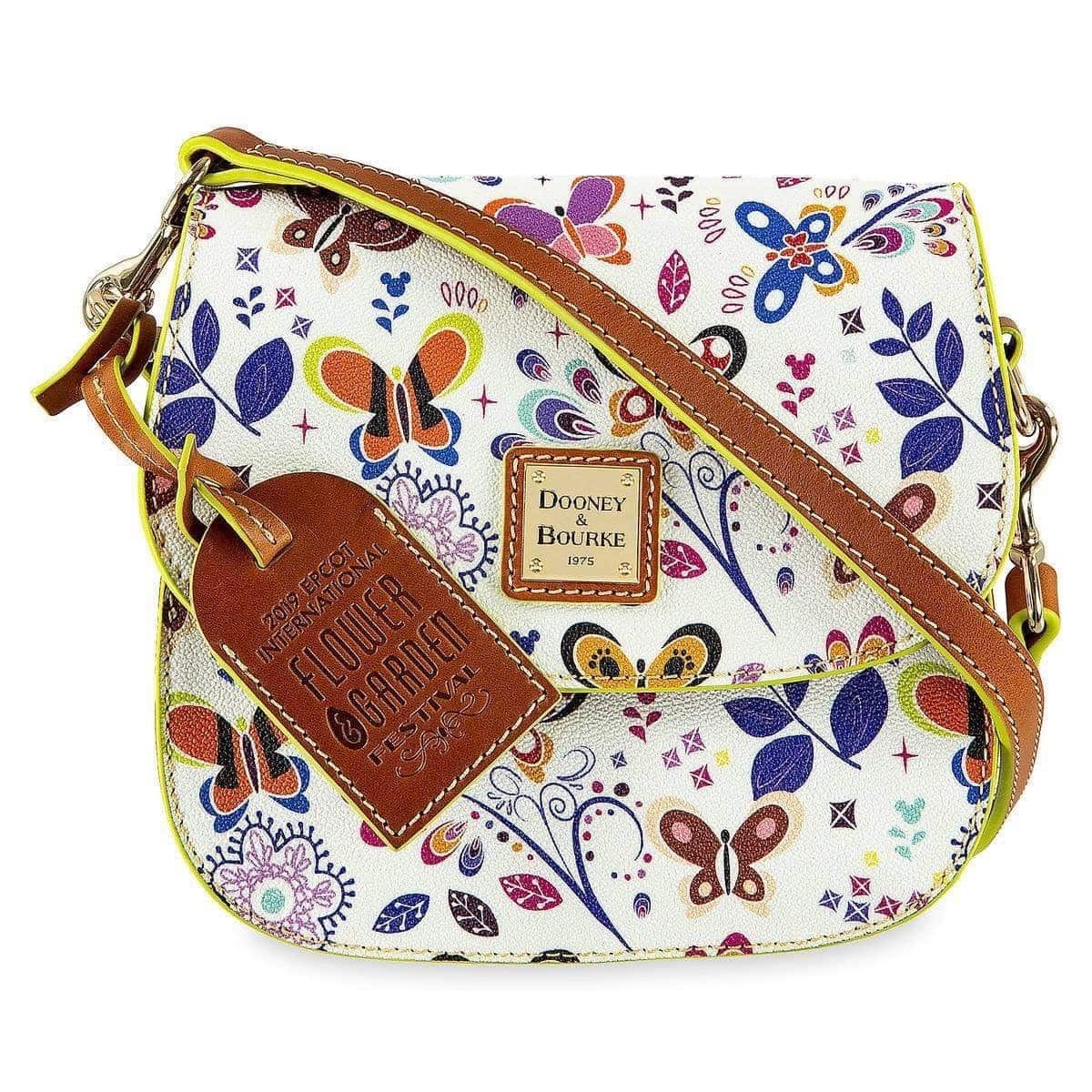 The crossbody (pictured above) is selling for $248 and the wallet/wristlet (pictured below) retails for $158.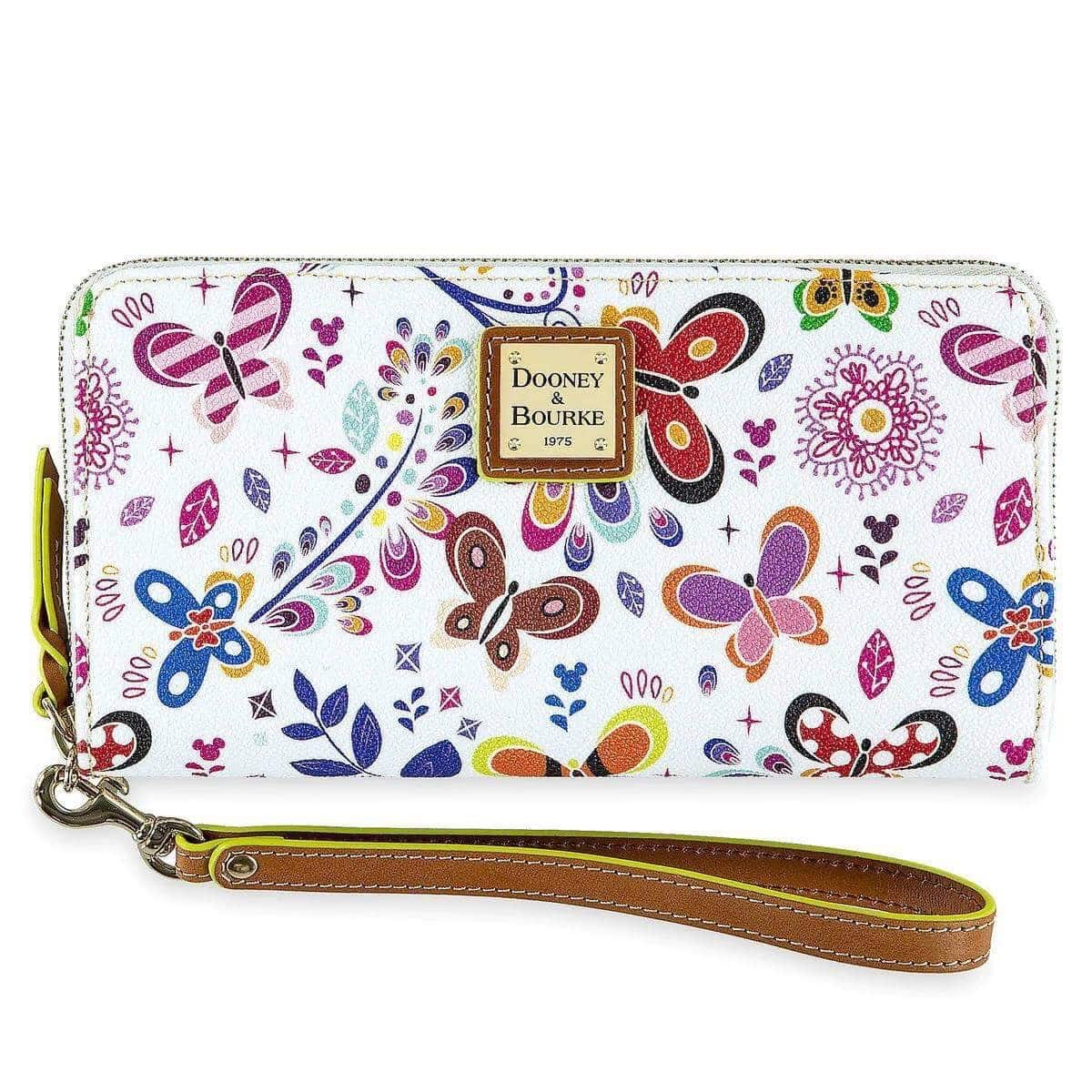 We haven't gotten word yet on the Annual Passholder festival bag so stay tuned! What do you think of the design? Share your thoughts in the comments!
Author:
Susanne
Susanne Kain was not born a Disney fan, but after marrying into a family that loves all things Disney, it didn't take long for them to transform her into a Disney lover too! Since then, she has been to Disney over 10 times and falls in love even more with each visit. A self-proclaimed foodie, she is always looking for the next best dish that Disney has to offer! When Susanne isn't dreaming of Disney, planning her next trip, or visiting a park, she enjoys spending time with her husband and son who also share her love of Disney.