Today it's all about fries! Crispy, salty, deep-fried sticks of pure joy. Fries are great as a side, but even better when you can make a meal out of them! That's right, a meal made of fries that are loaded with a variety of toppings and sauces, and Walt Disney World has quite a few spots that can make that happen.
Let's start with the original topper of the fry; Canada. Canada is known for their famous dish poutine, or fries covered in gravy and topped with cheese curds. There's actually more than one place on Disney property where Poutine can be found! We'll begin in the Canadian Pavilion at World Showcase in Epcot. Refreshment Port is the first stop on our quest to find deliciously topped fries. Here you can get their Signature or Traditional Poutine. Signature is French fries with Canadian Cheddar, bacon sauce, and cheese curds while the Traditional is French fries, beef gravy, and cheese curds. Either way you can't go wrong.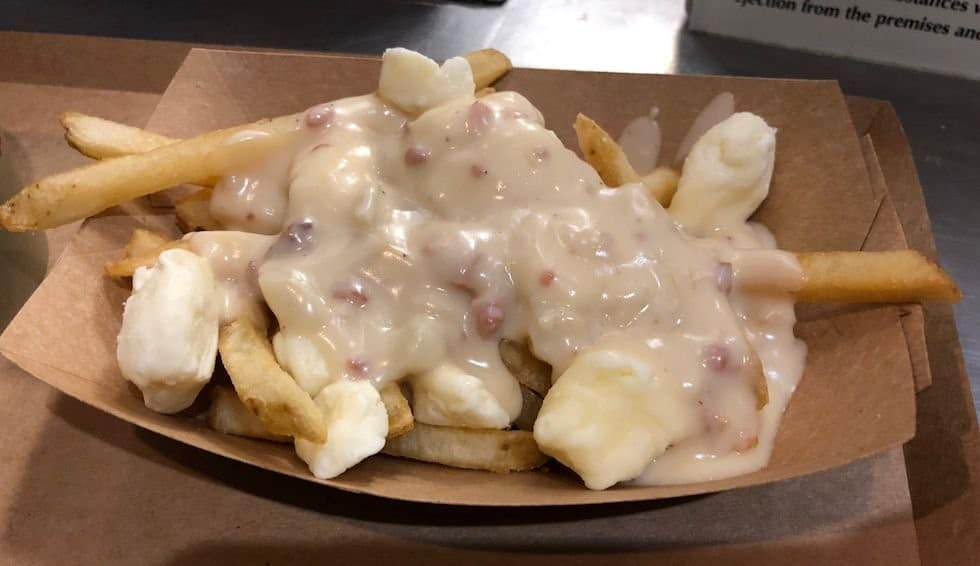 Just a few steps away you'll find Le Cellier, the table service restaurant located in the Canadian Pavilion. They offer two versions of Poutine as well; their version of Signature Poutine as well as a Montreal version. The Signature Poutine (pictured below) consists of fresh-cut fries, Canadian Cheddar, truffles, all topped with a red wine reduction. The Montreal Poutine also includes fresh-cut fries but these are topped with Montreal-smoked brisket, French onion gravy, Gruyere cheese, pickled vegetable slaw, and smothered with a mustard-beer sauce. Again, no wrong choice here.
Epcot isn't the only park to have these bowls of delight. Animal Kingdom also got in on the poutine game! At Nomad Lounge on Discovery Island at Animal Kingdom you can find Truffle Poutine. This is made up of fries, Truffle Tremor cheese, crispy onions, and black truffle salt.
Venturing over to Disney Springs we find two additional locations for poutine; Paradiso 37, Taste of the Americas and The Daily Poutine, a food truck dedicated to the dish. At Paradiso 37, Taste of the Americas located you will find they also offer a Canadian Poutine of a different variety. Their version consists of fresh-cut fries, cheese sauce, roasted garlic gravy, braised beef, and cherry peppers. The Daily Poutine, on the other hand, has four varieties of this tasty dish. Located at Disney Springs Town Center, offerings include the Latin (fried yucca, black beans, pulled pork, queso fresco), Italian (fries, mozzarella, Bolognese sauce), French (fries, mushroom cream sauce, Gruyere cheese), or Classic (fries, beef poutine gravy, cheddar curds). So much to choose from!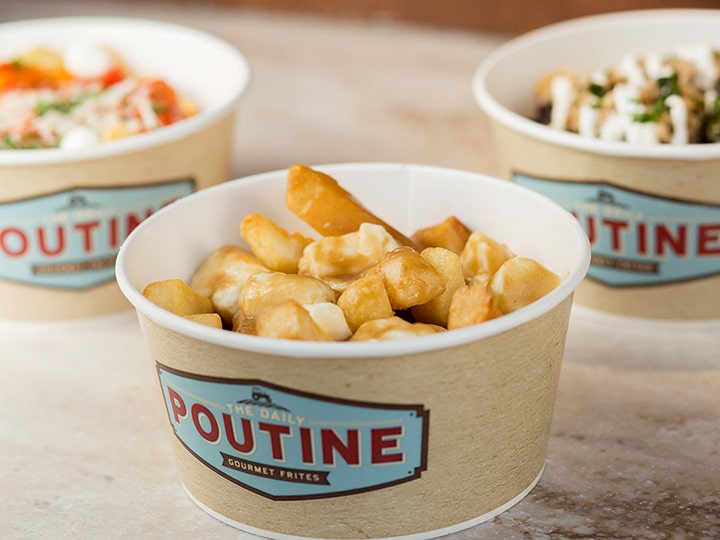 There are a few other fries that must be mentioned. The Steak Frites at Wine Bar George leave little to be desired with fresh fries topped with skirt steak and caramelized onion aioli. Splitsville's Loaded Fries are smothered with queso blanco, bacon, ranch, scallions, and best of all, love. The Electri-Fries and Edison also top the list. These hand-cut fries are covered with Edison Special Sauce, bacon, bleu cheese, and chopped green onion.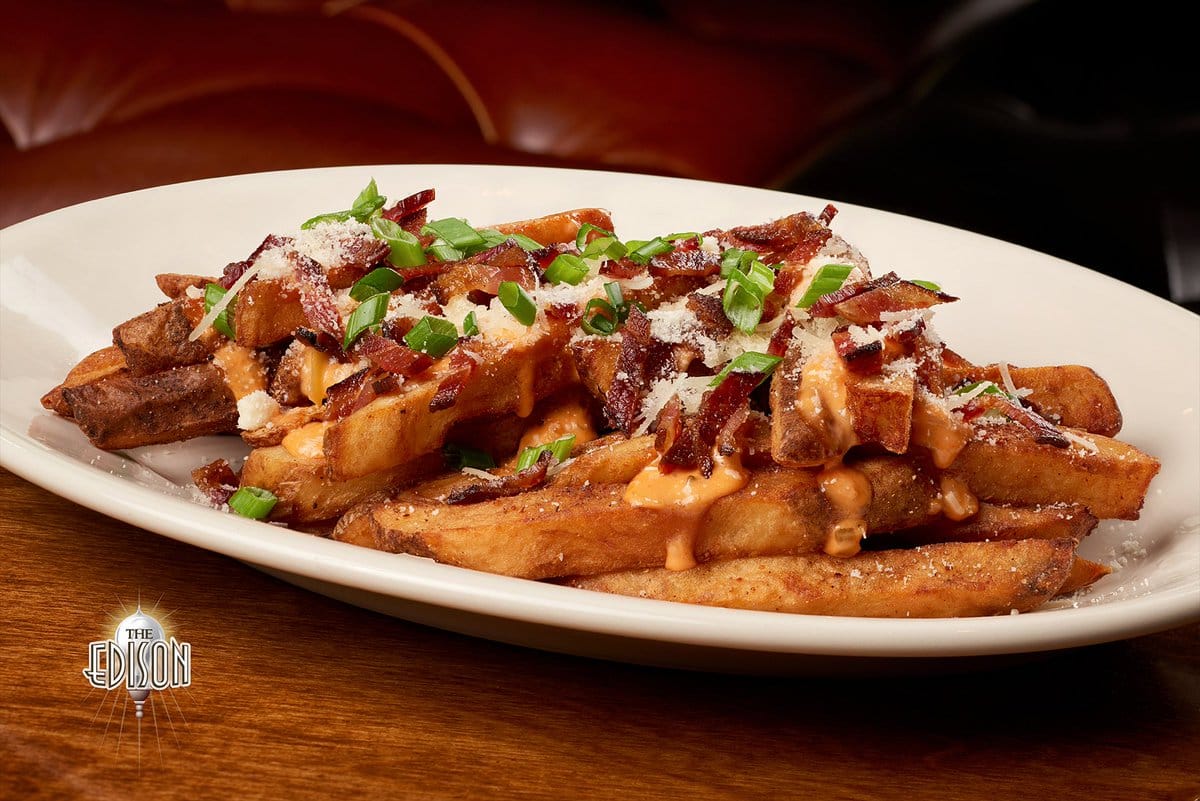 What fries top your list at Walt Disney World? Share your favorites and must haves in the comments!