Re-post!
When it was first announced that Pandora was coming to the Animal Kingdom I thought it was going to be a perfect fit.  I know you probably don't believe it since there were so many people bashing the idea, but it is true.  While many people associate the movie Pandora as an alien action film, I think of it as how nature and all living things coexist.  How could that not be a perfect fit for Animal Kingdom?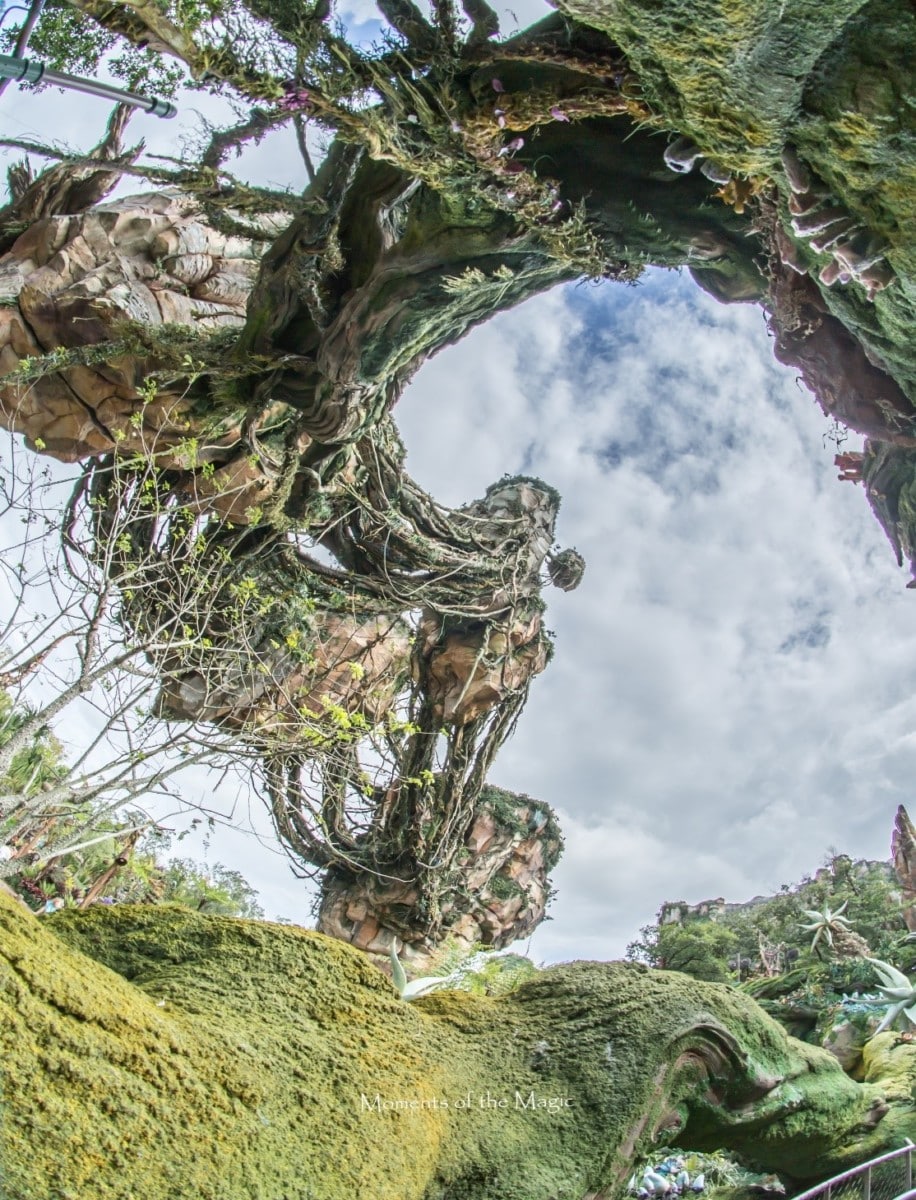 Ever since November of 2016 I stopped listening to any new updates on the new edition.  When the land opened and the flood of photos poured out I would make sure to not look at it.  I wanted to have an unbiased opinion on the land and everything in it.  Some news slipped by like wait times being long but that's to be expected with anything new but I did it.  I made it all the way until our current trip in Oct 2017 to get my first real glimpse of Pandora.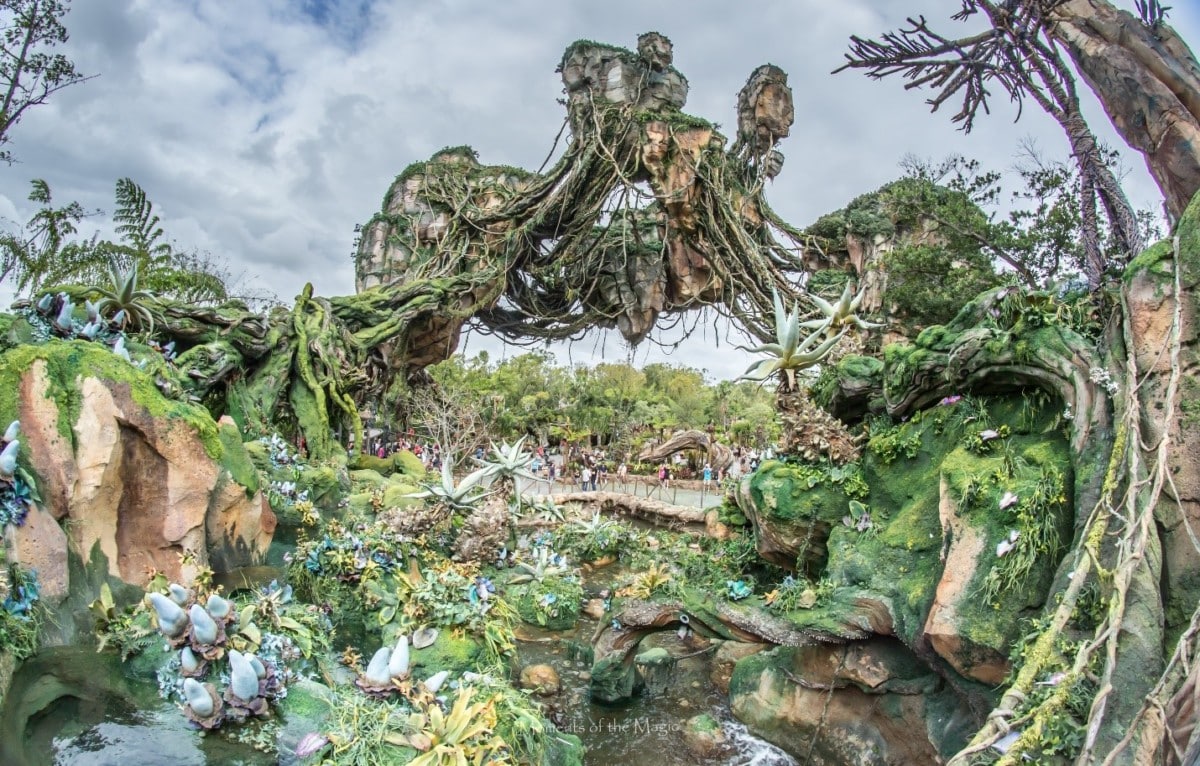 I must say Pandora is something that everyone must see, but maybe not do everything in Pandora.  That brings me to the rides.  I only could get fast passes for Flight of Passage.  I heard rumors that this ride was supposed to be one of the best rides but I tried going into it with the assumption that it's just going to be a ride.  When we got over to the ride line area it was the afternoon and the standby had a 210-minute wait time.  It was a good thing I got my fast pass.  Now my wife couldn't go on it because she is 6 months pregnant so I went by myself.  The queue area was great and full of details that of course I am going to love to photograph.  The transition to inside the base was flawless and seeing glimpses the standby queue made me wish I had a few hours to spare to look at it.  And then we get to the waiting lines to get onto the ride.  So, you are at the waiting line to get on the ride and they call you in and just when you think you are going to hop on a banshee you go into a chamber.   A chamber?!?!  And now you must listen to guy explain about avatar.  I get that not everyone knows about avatar but why can't people just watch the movie while waiting in the 2-3 hour line then have to listen to this guy talk? Ok so we get through this guys wanna be dinosaur speech, then we are going to ride a banshee?  No another room and another speech…ok. Tbh I kind of lost interest at this point.  Let's get in the ride!!!   So we get in the ride with our fancy glasses and we are off to Pandora .  My first impression of the ride is wow well done.  The spray of the water, the scent of the forest the breathing of the banshee, and the night cave is by far my favorite part but it wasn't the best ride I have ever been on in my life.  It isn't for those that get motion sickness and I found myself getting a little dizzy in some spots with the rapid movements.  Would I ride it again?  Sure, I would but no way would I wait the 2-3 + hours for it.  For myself it is a good ride with great visuals but it isn't a "I need to ride this ride every time I come to Animal Kingdom".
We did not get to ride the the N'avi River Journey because the lines were too long and my wife could not stand in that line, so that will have to wait for next trip.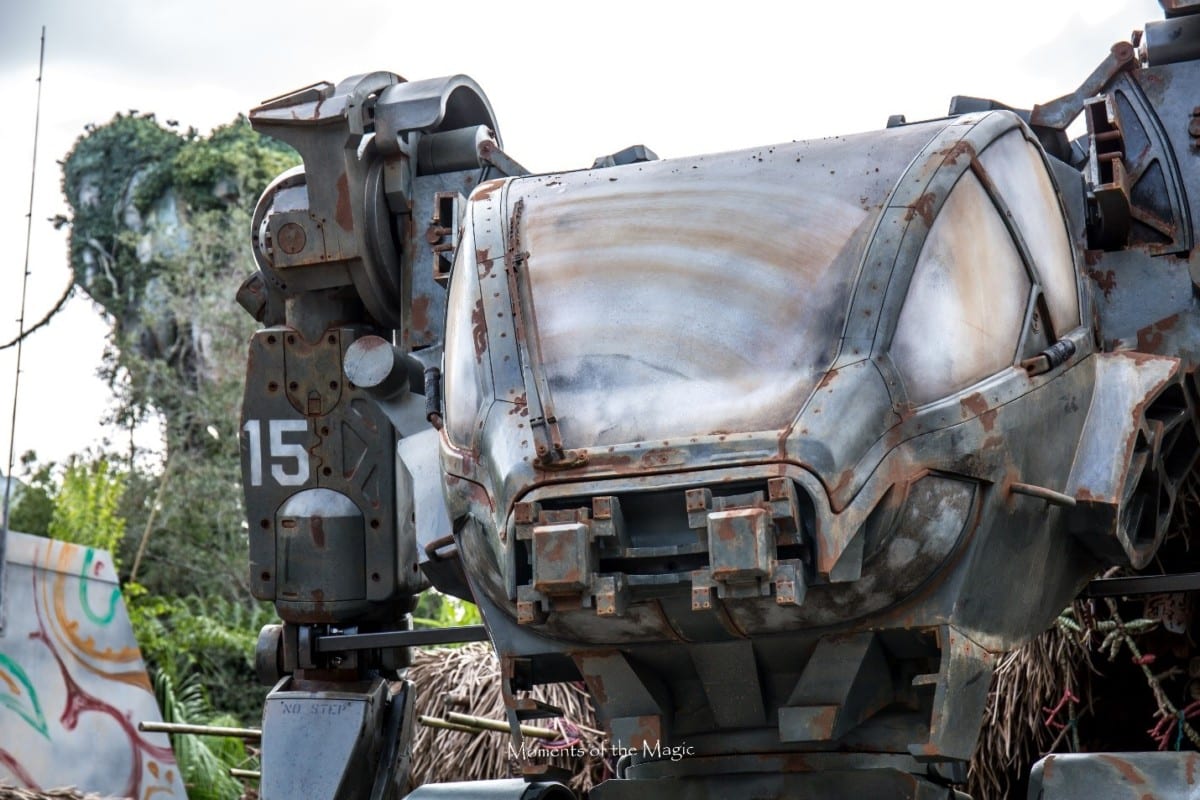 The food of Pandora –  We decided to skip a meal at Tusker House and try a meal at the Satu'ii Canteen.  I had a beef bowl and Chrissy had a chicken bowl.  Both were pretty good and much more than what we expected.  It may be our new favorite counter service at Animal Kingdom since Pizzafari changed their pizzas. Also, I liked the fact that they made sure that people weren't just saving tables and only people eating at the restaurant could sit at them.
Now onto the land of Pandora.  In the daytime the land works seamlessly with the animal kingdom and it looks like it has always belonged there.   How you could see that buildings that were left abandoned were being taken back by nature works great with how long it has been since the first film.  When you look up and see the floating mountains it was amazing to see how the imagineers at Disney created them.  There are plenty of places to sit down and take in the beauty of the land which is great when you are expecting and need to find a bench or even a little quiet place.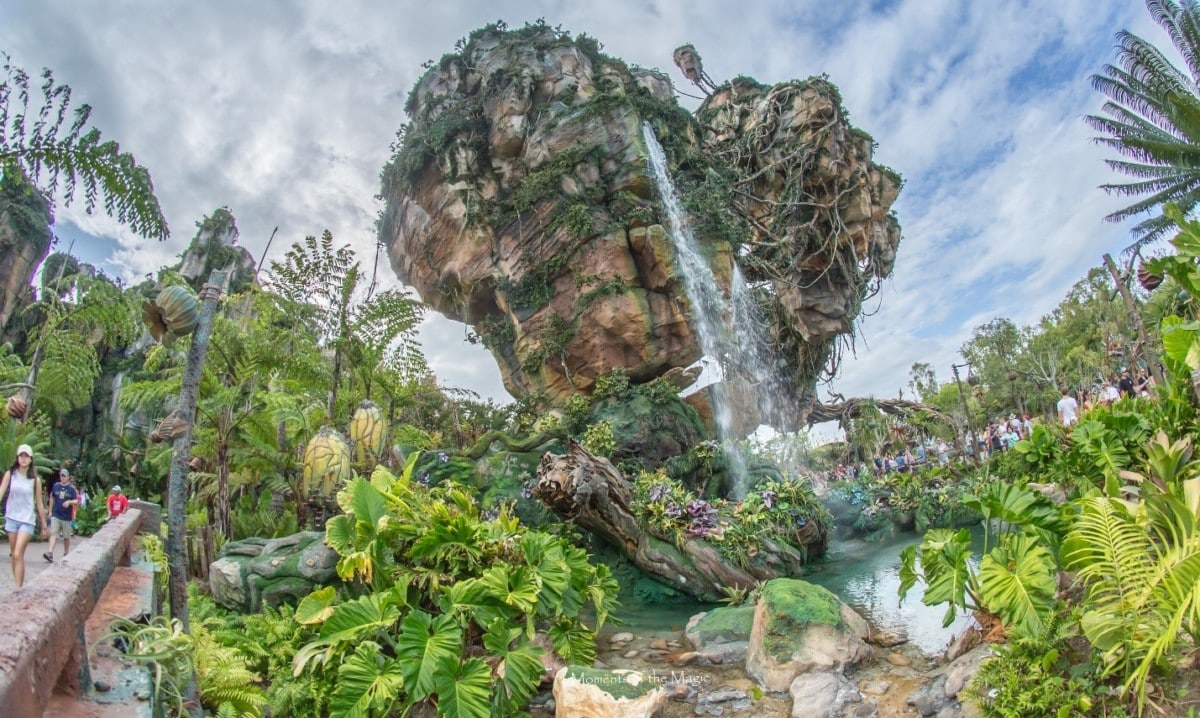 And then we come to what I have been looking forward to for over a year.  Making sure not to look at any of the live feeds, photos from other photographers to compare to and trying not to even listen to any podcasts about it. Finally, the nighttime in Pandora.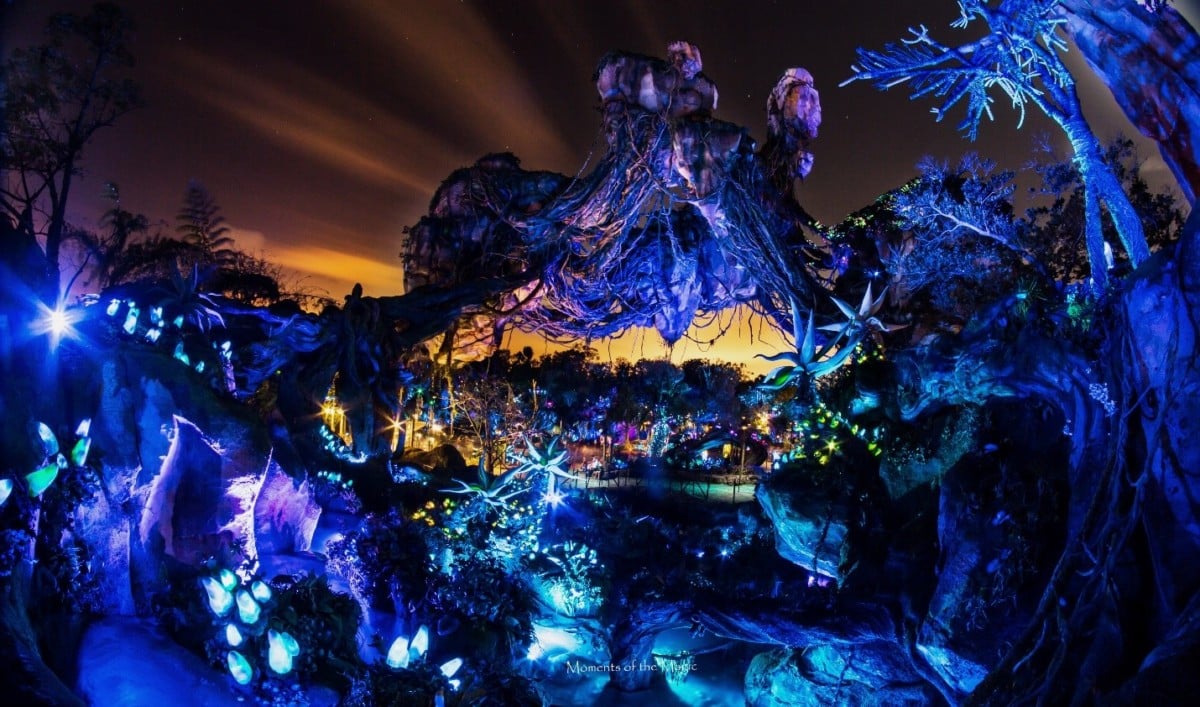 When the sun goes down on the land of Pandora that is when the true beauty of this area comes out.  Disney blew this out of the park with this one.  I honestly didn't know which way to look first.  From the ground to the plants and rocks all glowing as what I could have only imagined and now it was right in front of me was so worth the wait.  It was just a shame that we only had a few house of dark before the park closed to enjoy the area.  If they would bring out limited extended after hours at Animal Kingdom for just this section I think it would be well worth it.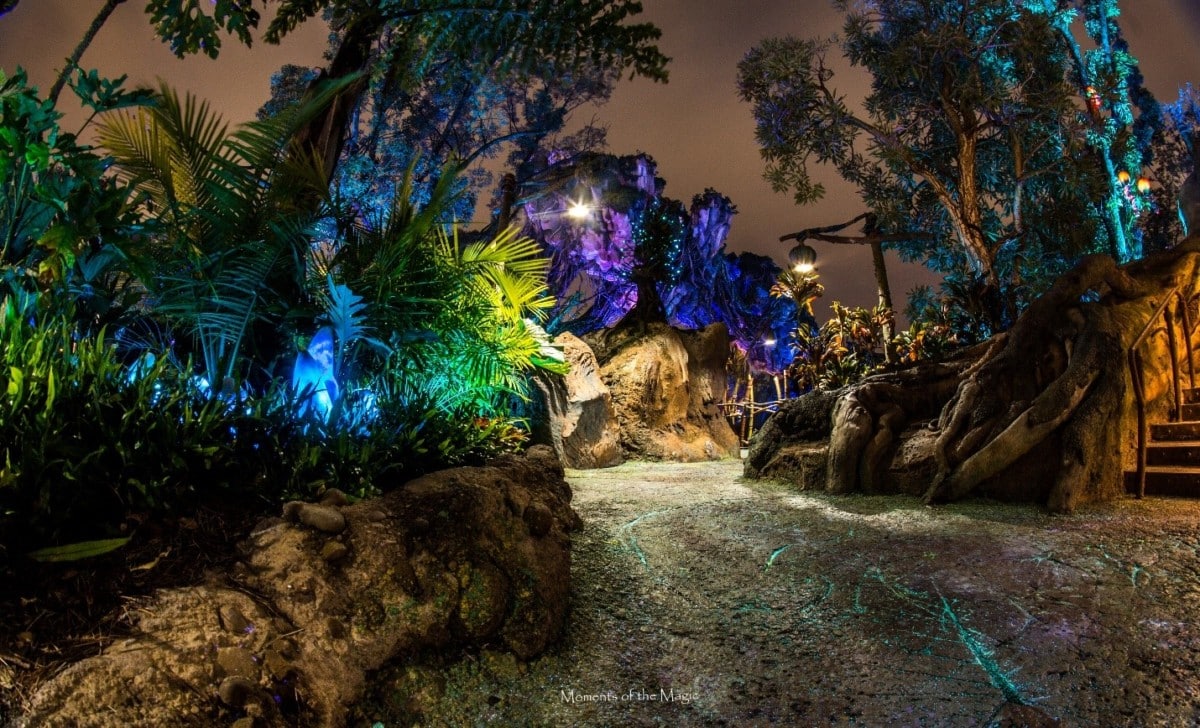 Overall I was very impressed with the World of Pandora.  All the details of the forest and the floating mountains both during the day and especially at night, were incredible.  For the rides I myself can take them or leave them. They are visually impressive but I can't say it is in the top 10 rides for myself in WDW.
Thanks for reading and let me know what you thought about the area. Have you been to Pandora yet? Tell us your thoughts in the comments!
Latest posts by Joe Diebold
(see all)