Today In Disney History ~ August 7th
The Princess Diaries 2: Royal Engagement is a 2004 American romantic comedy film and the sequel to 2001's The Princess Diaries. Unlike the first film, this film is not based on any of the books. Most of the cast returned from the first film, including Julie Andrews, Anne Hathaway, Héctor Elizondo, Heather Matarazzo, and Larry Miller. Garry Marshall returned to direct and Debra Martin Chase to produce. New characters include Viscount Mabrey (John Rhys-Davies), Lord Nicholas Devereaux (Chris Pine), and Andrew Jacoby (Callum Blue).
In the movie Princess Mia has just turned 21 and is supposed to succeed her grandmother as the Queen of Genovia. But Viscount Mabrey who wishes that his nephew who is also in line to the throne to be the new ruler, reminds everyone of a law that states that an unmarried woman can't be made queen, and with the backing of parliament, he opposes Mia's coronation. But Queen Clarice asks that Mia be allowed time to find a husband, and she is given 30 days. But Mabrey tries to do what he can to stop that. But his nephew, Nicholas has met Mia and they are both attracted to each other but Mia upon learning who he is, dislikes and doesn't trust him but Clarice has invited him to stay with them for the 30 day period to keep an eye on him.
Despite generally negative reviews from critics, the film had a worldwide box office of $122 million. The film opened in 3,472 theaters in North America and grossed $22,956,453 in its opening weekend. It grossed $134,734,481 worldwide—$95,170,481 in North America and $39,564,000 in other territories.
The song, "Your Crowning Glory", a duet between Queen Clarisse (Julie Andrews) and Princess Asana (Raven-Symoné) was the first time Andrews had sung in public or on screen since she had throat surgery in 1997.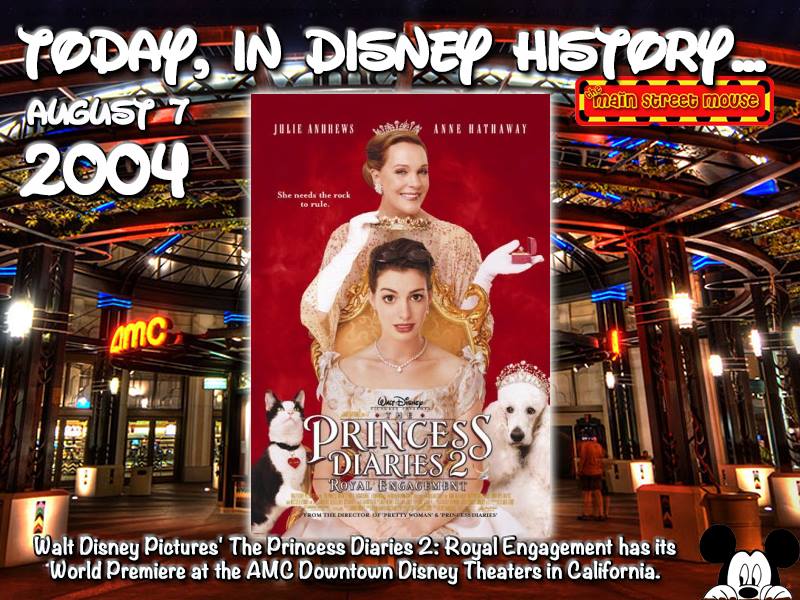 TMSM Today in Graphic by

Sherry Rinaldi DeHar

t; Wiki; IMDB