Do as Dreamers Do Series – Meet Janet, owner of 10inthisstyle6
Do as Dreamers Do Series – Janet Lee owner of 10inthisstyle6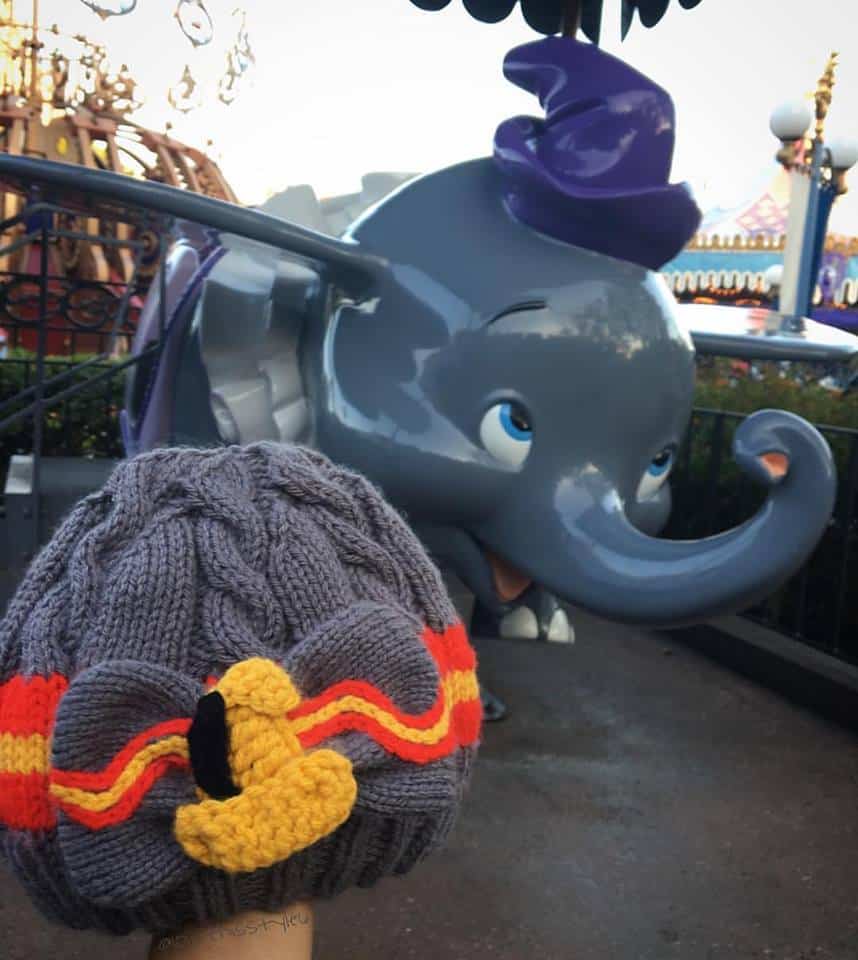 Hi Main Streeters! We are definitely in the dead heat of summer, but it's never too early to start thinking about cute winter accessories. Cue this week's Dreamer, Janet, owner of 10inthisstyle6. If you haven't found Janet's shop on social media, she specializes in knit creations that are inspired by Disney. You can find some adorable knit hats and headbands featuring classic Disney characters and new ones as well. She recently posted about a Moana inspired knit headband that is light and soft enough to be summer swanky. The best part about Janet's line of accessories is that they can be worn year round, and they fit so many different DisneyBound options.
Janet was kind enough to give me a bit of her time to participate in this series. Check out the interview below:
Erika ( E ): When did you first become a Disney fan?
Janet ( J ): My parents raised me as a Disney girl before I could even remember! They used to dress me up as Tinkerbell for Halloween just after I was born. Then we moved to Irvine when I was very little. Because we only lived about 15 minutes from Disneyland, they bought annual passes and we went almost every weekend. I was practically raised at Disneyland. I remember when movies like Hercules and Mulan were still brand new and Disney would put on special parades for each of the releases. When Mulan came out, my parents dressed me up in her costume and took me to the park to watch the parade, and I've been "Mulan" ever since! I remember when they were still building Disney California Adventure and I was at the opening week of the new park. Now that I am in the Disney Small Shop Community, my Disney crazy side has definitely grown stronger! Disney has been with me since the beginning and now it's helping me achieve my dreams!
E: Did you always know you wanted to have your own small shop/business?
J: I never thought I would own an Etsy shop! I have always been extremely creative and I constantly have some project or another going on. Whether it's art, or sewing, or knitting; I love to make things. I guess it was only natural that I finally landed on something that would turn into a popular business! Without the encouragement and support of my friends and family, I might still be making things for just myself.
E: Can you tell me a little but about what you make?
J: I knit custom-designed beanies and headbands that are tailored to specific Disney characters and parks attractions. For example, I have hats and styles for Ariel, Rapunzel, Belle, Cinderella, Snow White, Ursula, Evil Queen, Maleficent, Mad Hatter, Dumbo, Mushu, Dole Whips, the Haunted Mansion, Pirates of the Caribbean, and much much more! I have so many designs planned that I don't have enough hours in the day to make them all! Each style can be made as a beanie or as a headband. I'm also expanding to include other pop culture fandoms, such as Harry Potter.
E: What steps did you pursue to hone in on your craft?
J: I started knitting by accident when one of my college roommates moved out and left behind some unwanted items, including a pair of bamboo food skewers and a ball of yarn. My mother had taught me basic knitting when I was a kid, so I thought it would be fun to start up again. A few years and various YouTube videos later, I'm now a pro at knitting my own patterns and designs. I have recently taken up crocheting as well to help create specific elements that add to the design of my hats.
E: Did you always want to create Disney inspired items? If so, what sparked that, if not, what sparked the change?
J: I used to make very basic knit headbands with bows that were popular among my friends and local community, and I tried unsuccessfully selling them on Etsy. It wasn't until I moved closer to Disneyland for graduate school and when I finally became an Annual Passholder again that I began thinking in terms of Disney. I was inspired by the DisneyBounding community, a group of Disney fans who coordinate their outfits and accessories to match a specific Disney character and theme. I was very into DisneyBounding myself and found myself searching for specific items I could wear to the parks. I realized all of a sudden that I could be making those items myself in the form of hats! And there is so much creative flexibility with what I could design that I never get bored or tired of making them. After that, I basically became a true Mad Hatter!
E: What is your favorite Disney inspired subject to draw inspiration from?
J: DisneyBounding is definitely my biggest inspiration. So many people have so many creative ways of representing their favorite characters and attractions that there are endless possibilities for designs. I'm also extremely inspired by fellow Disney makers, especially ear makers and bow makers who also try to represent Disney characters and themes with limited resources and creative designs.
E: What's your favorite type of project to work on?
J: I love working on custom requests for characters and designs I have not already made. People will ask me to make their favorite character and I will immediately start thinking of the best way to represent it in a hat. My favorite challenges so far have been Lilo and Maleficent. My most popular hat is my Simply Meant To Be (Sally from the Nightmare Before Christmas) beanie, which has intricate details like stitching and swirls and patches. It's always fun to make and it's never the same way twice!
E: What kinds of requests do you get?
J: Most of my requests are for repeats of what I have already made and some are for characters they love but I have not done yet. Now that I've expanded into other fandoms, I'm getting more requests for other themes. I'm currently designing a Jurassic Park beanie and a Firefly beanie! More people are also interested in the headband versions for the summer.
E: Anything new, fans and readers should be looking forward to?
J: I'm hoping to make more and more headbands for the summer season, but come fall and winter time, everyone can expect a HUGE stock of beanies for Halloween, Thanksgiving, and Christmas sales! I hope to cover more pop culture fandoms as well so that there's a little something for everyone! There's also the possibility of expanding to other knit items as well, such as Weasley sweaters or superhero sweaters.
E: If you could give anyone some advice to Do as Dreamers Do, what would it be?
J: I think Walt said it best: "If you can dream it, you can do it." It's very true. If you have a great idea you think everyone else will love and buy into, then don't wait, just do it! Someone out there will help you make it happen, and when it does, a loving and supportive community of small shop bosses like myself are waiting for you with open arms!
You can find Janet's shop – 10inthisstyle6 on social media:
Facebook: https://www.facebook.com/10inthisstyle6/
Etsy: https://www.etsy.com/shop/10InThisStyle6