It's the weekend and a lot of you are heading out to the movies, so I wanted to re-post my Pirates of the Caribbean review! It's a great film, enjoy! ~M
Ever since it was announced that Disney was making a 5th installment of the Pirates of the Caribbean franchise, I've been excited. I have been a POTC fan ever since the first movie, so the idea that they were making another one made me happy. My only reservation? On Stranger Tides was my least favorite, and I was hoping that part 5 would redeem the series. So did it?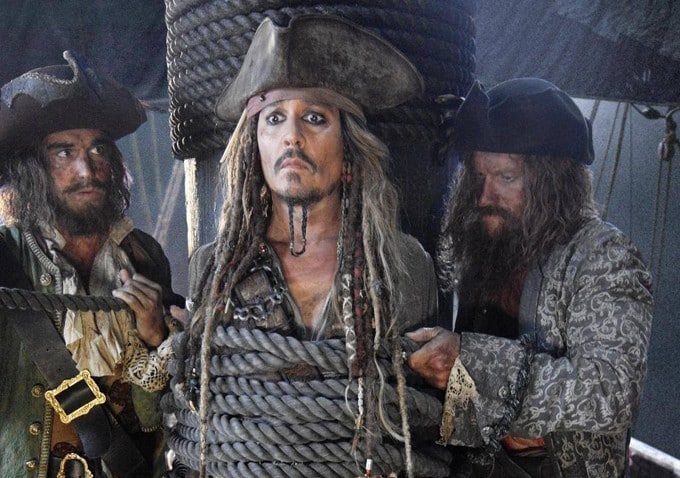 There were pre-scrennings of Pirates 5, and I was sure to not read any spoilers, as I wanted to go in with an open mind and know nothing of the plot line. I had seen some critics reviews in various magazines, and it was mixed batch of opinions, so I was determined to form my own. I'm so glad I didn't spoil anything. Dead Men Tell No Tales was amazing, truly. It completely restored my faith in all things Pirates, it blew On Stranger Tides out of the water, and that's a good thing. This movie went back to it's original roots, it was classic Jack Sparrow and crew. We saw a lot of old favorites, as well as met a few new ones that tied in to the stories of the past. The new "villain" so to speak is Captain Salazar, and he's dark and frightening. He gives off the same vibe as Davy Jones, but even more menacing. My younger son grabbed my arm a few times when he was on screen. Well done! Pirates 5 was full of adventure, humor (a lot of humor), plot twists and an ending that left me in tears. It was SO good. Be sure to stay past the credits though, they pulled a "Marvel" so you don't want to leave until the very end so you catch the extra scene!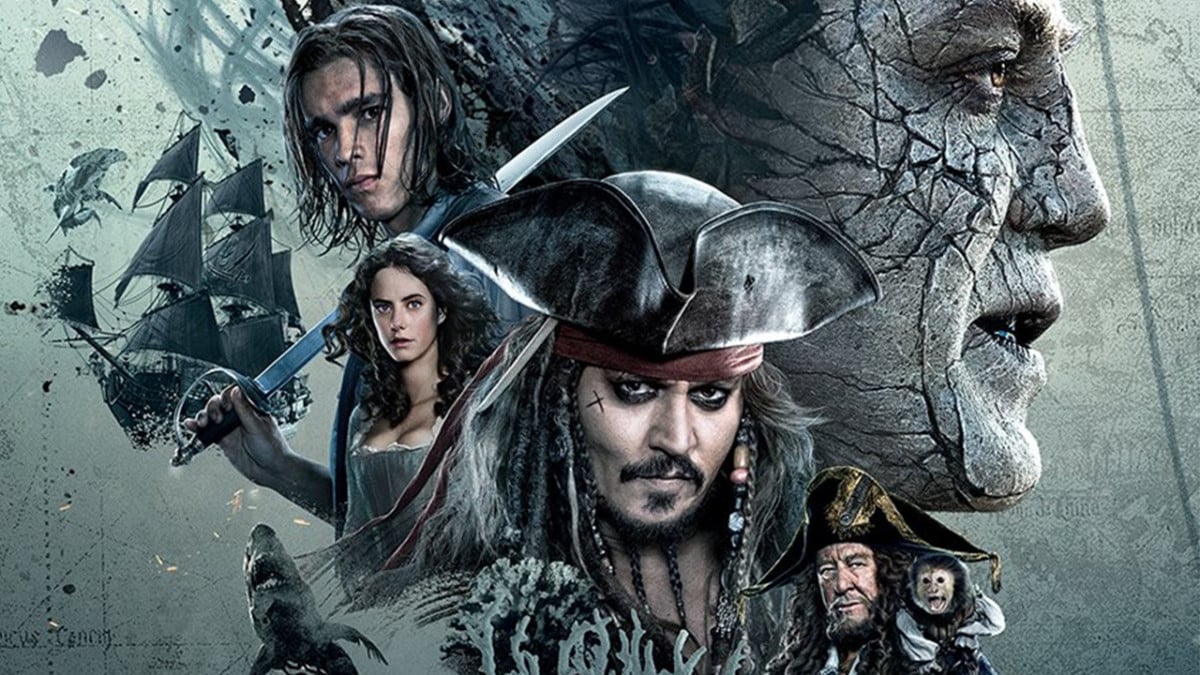 If you are a Pirates of the Caribbean fan like I am, you won't be disappointed. This film is said to be the final of the film series, so I really wanted it to go out on a high note, and it sure did. I've read some negative reviews from critics, and I truly don't understand them. If you read the comment sections on said bad reviews, the fans speak up and tell how much they loved POTC 5. I side with the fans. Dead Men Tell No Tales wraps up things in a way that fans will be satisfied with. I was cheering at the end, and yes I even cried. I loved every second of this film. Now back to that extra scene….. Disney said this was the final POTC film, right? Well, maybe not, as they did leave it open for more should they choose to make another film. There was a pinch of a cliffhanger that left us wondering……. will we see Captain Jack Sparrow and crew yet again in the future? After this one, I sure hope so. My advice is to NOT read critic reviews, just go see Pirates of the Caribbean, Dead Men Tell No Tales and enjoy. See it for yourself and make your own conclusions. As a fan of the film franchise, I"m beyond pleased with the "final" installment. Well done Disney, very well done!
Pirates of the Caribbean; Dead Men Tell No Tales is in theaters now! It's a fun time, be sure to check it out, savvy?