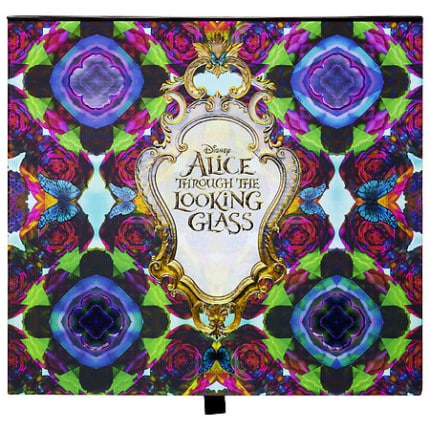 "I'm not weird, strange, off, nor crazy, my reality is just different from yours."
–Alice Through the Looking Glass
The popular makeup brand, Urban Decay, has collaborated with Disney and Sephora and created a whimsical collection. It features a limited – edition, pop up palette that is a triply tribute to some of the characters from the film. There are 20 new shades of eyeshadow that vary from Alice's softer look in the film to bold, bright shades like those seen on the Mad Hatter.  This palette features colorful, kaleidoscopic artwork woven out of flowers and butterflies and includes several quotes from the film.  The beautiful eyeshadow are available in some Sephora stores and on Sephora.com. It comes with a price tag of $60.00. I saw it at the Sephora at my house and swatched some of the colors. They are all beautifully pigmented and true to the color they appear to be in their pan. The packaging is just lovely and intricate. Urban Decay put a lot of love and creativity into this product.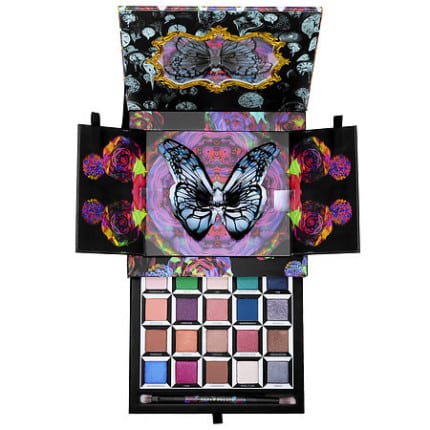 There is also a buttery,  highly pigmented lipsticks. Online shows that the only color left is Iracebeth, a deep red, matte color. However, in stores the other colors of lipstick may be available. They are :
Shade descriptions: Alice (sheer nude with pink shift), Mad Hatter (bright purple shimmer), Mirana (matte berry with tonal shimmer), Iracebeth (bright red matte) and Time (gunmetal-navy with silver shimmer).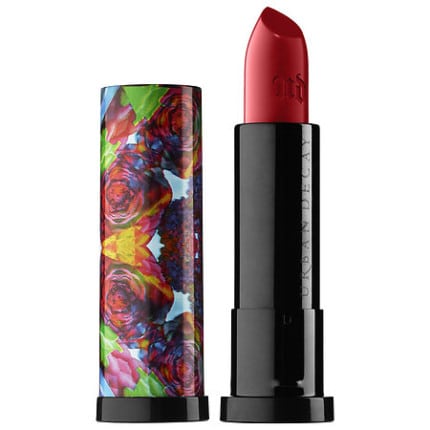 I am quite fond of lipstick and truly hesitated when I wanted to buy all five shades. I did choose Alice, since I gravitate towards nudes and it is quite sheer. I was a little disappointed, but it's a pretty shade for summer. All of the other colors are very bright and pigmented.  Each tube of lipstick is $18.00.
I hope that everyone enjoyed the film and always find it brilliant when others find inspiration for makeup colors in a movie. I love color and that I am able to take it home and experiment different looks on my own. Be sure to share with us any makeup creations you've made!
Latest posts by Melissa Ingersoll
(see all)