DIY: Disney Cassette Tape Centerpiece
From the Disney Style blog
When we were kids, we would sit for hours and hours reading and playing our Disney stories on cassette tape. We had one of those cool binders where we stored all our tapes and story books, so we could lug them into the car or into our sibling's room to listen to them.
Now, those cassette tapes may be a bit out of date, but that doesn't mean our love for those iconic bright pink tapes has gone away. We decided it was time to up-cycle those tapes, and make them into an adorable centerpiece that would be the perfect decoration for a '90s themed party. Here's how we did it:
First, organize your tapes and figure out how you want to arrange them. You'll need eight tapes all together, two for each of the four sides.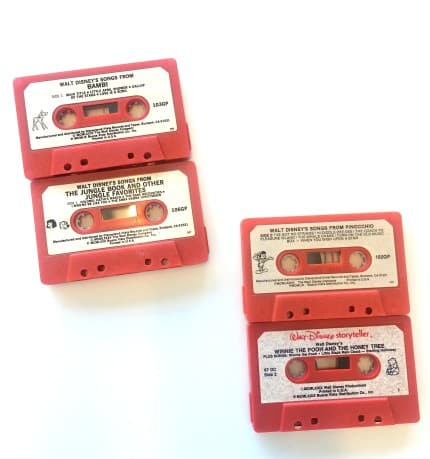 Then, using a hot glue gun, make a line of glue across the top of one cassette tape and attach it to the bottom of another. Hold both cassette tapes together tightly for about a minute until they bond. Repeat this step until you have four pairs of two glued cassette tapes.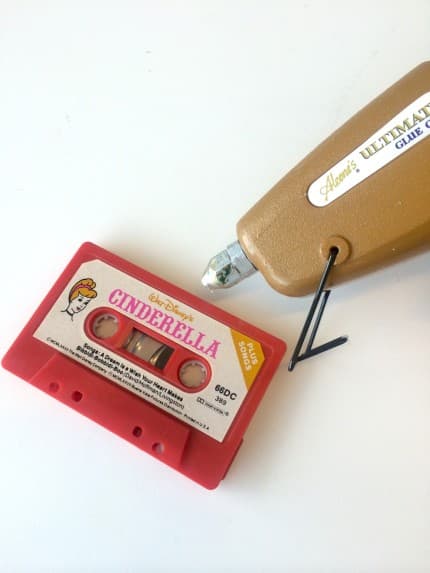 Then, attach the sides by gluing one pair of cassette tapes to another. Repeat until all four sides are attached.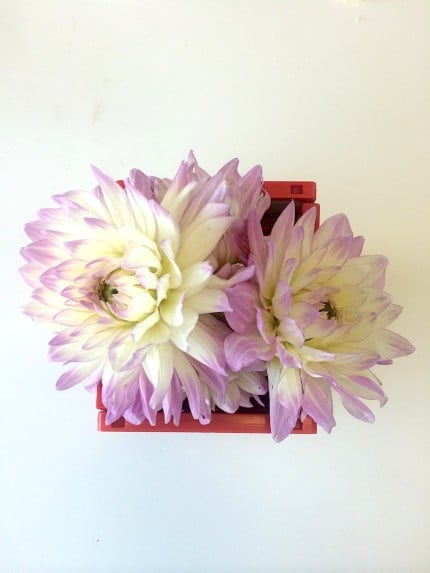 Finally, put a small vase filled with flowers into the center of the cassette tapes.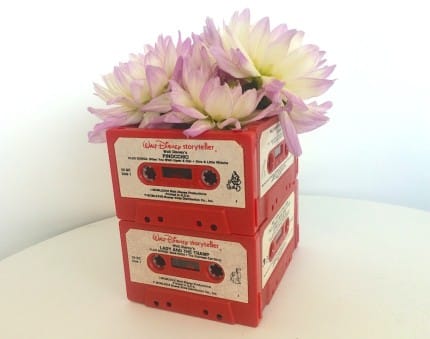 Ta-dah! Now you have a centerpiece that's sure to impress and make all your guests nostalgic.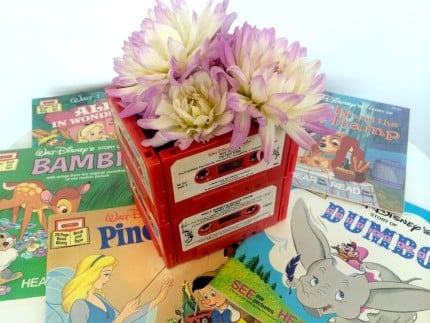 Did you have Disney cassette tapes as a kid? Tell us which one was your favorite!