Learn to Draw Joy from Pixar's 'Inside Out' at Disney's Hollywood Studios
From Jennifer Fickley-Baker, Social Media Manager and posted on the Disney Parks Blog.
While the new Disney•Pixar film "Inside Out" doesn't hit theaters until June 19, guests at Disney's Hollywood Studios can already learn to draw a handful of the characters from the film at the park's Animation Academy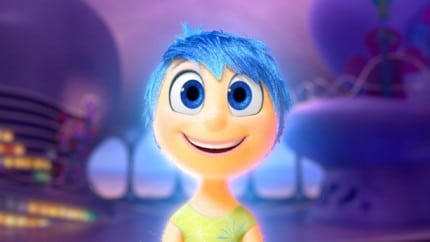 The film takes a look at the life of Riley, a young girl who moves from her life in the Midwest when her father gets a job in San Francisco. Riley's emotions – Joy, Fear, Anger, Disgust and Sadness – live in Headquarters, the control center of her mind, where they help guide her through her daily life, including the challenge of taking on a new school and friends. "Inside Out" is rated PG.
Today we're sharing a tutorial on how to draw Joy, the happy optimist of the team.