We have been sharing these photos from the construction of Disneyland and i'm really enjoying seeing these pictures of history in the making.  This blog is from George Savvas, Public Relations Director, Disneyland Resort and posted on the Disney Parks Blog.
In my last "construction update" I pointed out that the clock tower on Main Street Station at Disneyland park was still without a clock. Now I can show you why that was a good thing.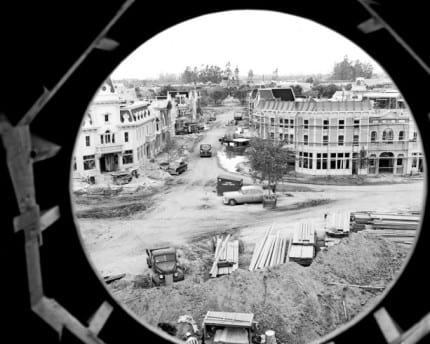 As you can see in this rare image, a camera was placed inside the clock tower to create one of the most unique photos of the construction of Disneyland park you will ever see.