Disney's MyMagic+ Honored with 'Innovation by Design' Award
Congratulations to Disney for receiving an award for MyMagic+. Thomas Smith, Social Media Director, Disney Parks reported the news on the Disney Parks Blog.
We're pleased to share that MyMagic+ – our collection of tools taking the guest experience to the next level at theWalt Disney World Resort – was recently honored with an "Innovation by Design" award by the popular magazine and website, Fast Company.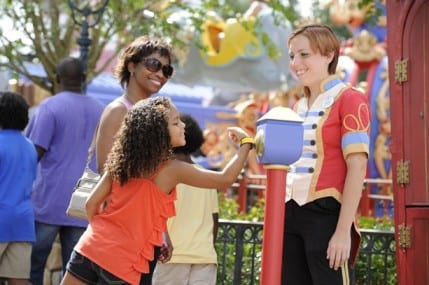 MyMagic+ received the top spot in the "Experience Design" category when Fast Company revealed the 10 best designs of the year at their annual "Innovation by Design" Awards and Conference in New York City. Winning entries were honored as the smartest, most ambitious design experience developed in concert with business and culture.
As we've shared here on the Disney Parks Blog, MyMagic+ is a new way for guests to experience an even more magical Walt Disney World vacation, with FastPass+, Disney's MagicBand and the My Disney Experiencewebsite and app.
Congratulations to the MyMagic+ teams working on this award and all of the cast members assisting in the ongoing evolution of the guest experience at the Walt Disney World Resort.