Want to Create Your Own "Let It Go" Remix?
The Disney Playlist has released more information in regards to the release of Disney Fantasia: Music Evolved.  This is something I'm looking forward to being able to play.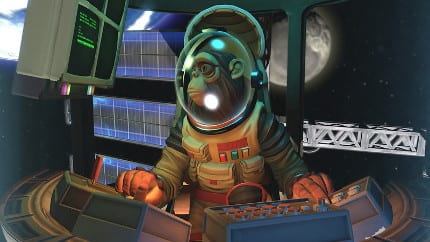 Disney Fantasia: Music Evolved is finally available for pre-order! If you haven't already heard, this musical motion game gives users the ability to create a custom remix for the impressive catalog of songs available in the game.
If you pre-order now through a participating retailer before October 20, you'll receive a song bundle featuring Demi Lovato's "Let It Go," OneRepublic's "Counting Stars," and AVICII's "Lay Me Down." We don't know about you, but we are pumped to create our own "Let It Go" remix in particular.
Previously announced tracks include:
· AVICII – "Levels"
· David Bowie – "Ziggy Stardust"
· Drake – "Take Care" (ft. Rihanna)
· Antonin Dvorak – "Symphony No. 9 from the New World"
· Fun. – "Some Nights"
· Peter Gabriel – "In Your Eyes"
· Gorillaz – "Feel Good Inc."
· Cee Lo Green – "Forget You"
· Elton John – "Rocket Man"
· Kimbra – "Settle Down"
· Lorde – "Royals"
· Bruno Mars – "Locked Out of Heaven"
· MIA – "Galang"
· Nicki Minaj – "Super Bass"
· Depeche Mode – "Enjoy the Silence"
· Wolfgang Amadeus Mozart – "Eine Kleine Nachtmusik"
· Modest Mussorgsky – "Night on Bald Mountain"
· Police – "Message in a Bottle"
· Queen – "Bohemian Rhapsody"
· White Stripes – "Seven Nation Army"
· Tchaikovsky – "The Nutcracker Medley"
· Antonio Vivaldi – "The Four Seasons: Winter, 1st Movement"
· The Who – "The Real Me"
Disney Fantasia: Music Evolved will be available worldwide on October 21 with an ESRB rating of E10+ with lyrics descriptor.