From the Disney Style blog
Whenever we have a bit of free time, we like to search the internet for cool Disney merchandise to add to our growing collections. We stumbled upon these two shirts from Hot Topic, and we definitely went into super Disney fan mode.
First off, there was this amazing Wall-E shirt for guys. Just look at how cute Wall-E is! We want to start singing "Put On Your Sunday Clothes" and do little Wall-E dance moves.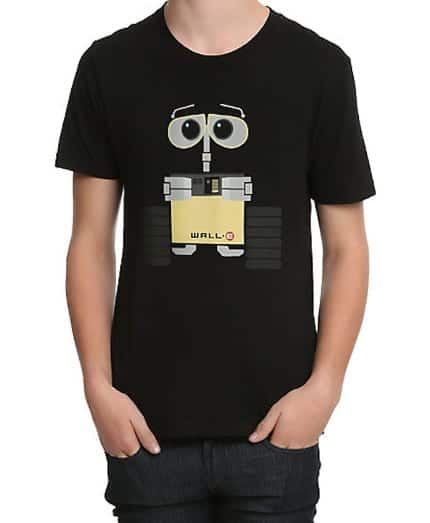 Then, when we saw this Frozen shirt, we swear we heard chorus of angels singing. We may have also been listening to "Vueile" from the Frozen soundtrack, but that's neither here nor there. This lovely gray tee will melt any Frozen heart and is a must have for Frozen fans. Consider this added to our shopping cart.