Disney Love Is In The Air
Happy Thursday Main Streeters! Now that the Rock the Dots festivities for Minnie Mouse has wrapped up, the next big celebration Disney is gearing up for is Valentine's Day. In mid January, I was recently in the parks to celebrate my birthday, and the Valentine's merchandise was already starting to roll out. If you want to get a jump on shopping for your darling, you can find commemorative pins at the parks and select shirts at The Emporium, you know, if you're smitten by Cupid's arrow and so inclined to do so.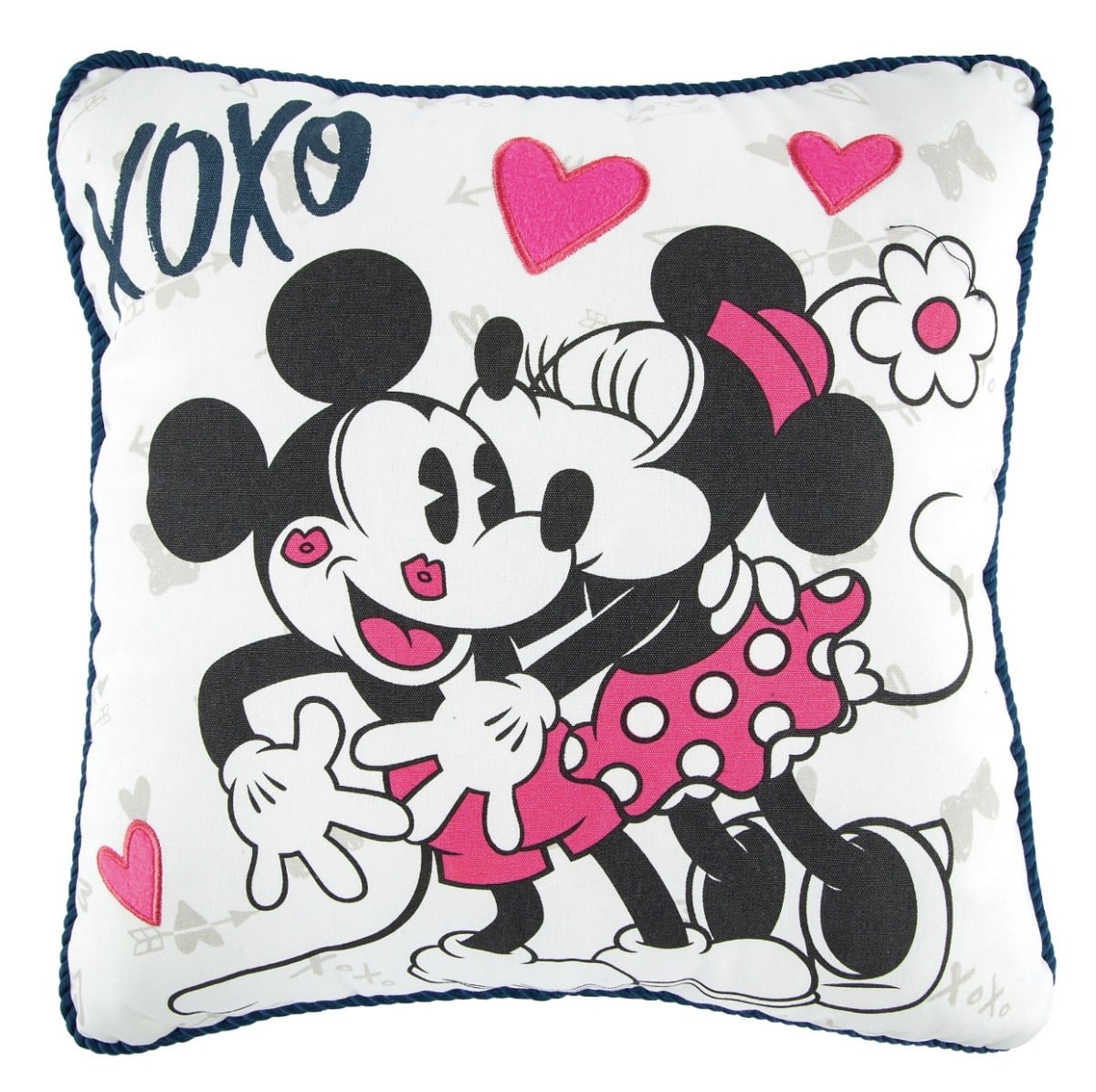 If you aren't at the parks these days, the Shop Disney website has a few options for true Valentine's merchandise, such as a Minnie Mouse plush holding a love letter that indicates the holiday with the year, t-shirts, and Jim Shore collectibles. Pro Tip: You may want to order soon to get your items in time for Valentine's Day.
Now, if you're planning a special trip to the Happiest Place on Earth, Walt Disney World, but you haven't added a little special Valentine's magic, there is a little-known service called Disney Floral & Gifts that can cover all your lovey dovey bases. Disney Floral & Gifts offers stunning floral bouquets, gift baskets, and other gifts like jewelry, personalized bath robes and towels added on to your order. The website has recommended holiday purchases for Valentine's Day, but truly, I would expand the search to check out everything that's available.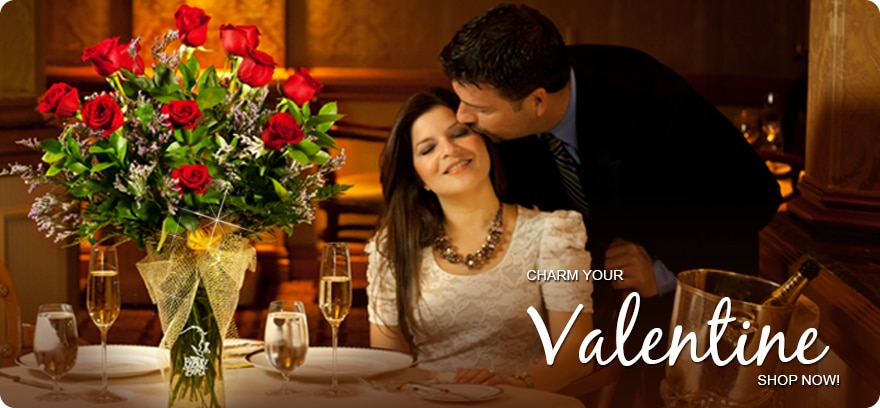 Some of the designs you may find are seasonal, so make sure that when you see an item on the site, you click it to verify it is in stock. A perfect example would be, if your sweetie loves spooky things, believes Halloween should be celebrated every day, and the Haunted Mansion is more their speed, you won't find a floral arrangement to meet their Valentine's Day needs, but you will find a Ghouls and Ghosts night in gift basket featuring the board games Tower of Terror Clue and Haunted Mansion Life and sprinkled with a trio assortment of Disney snacks. This won't be in the Valentine's section on the site, you will find this under the Holidays and Halloween menu. The Villains themed basket is listed, but when you click the link, Goofy tells you the page disappeared. So in reality, you only have one option for the non-traditional Valentine's Day gift.
For a Free NO obligation quote with a new booking, contact our sponsor Magical Vacation Planner by clicking HERE!
For a more traditional Valentine's Day, Disney Floral & Gifts offers a variety of options that cater to every age and experience. There are some wonderful basic floral options like the Radiant Roses bouquet with two dozen long stem roses, or a simpler arrangement called A Minnie Magical Moment, with two long stemmed pink roses arranged in a sweet bud vase wrapped in a pink polka dot bow. If your love isn't in to flowers, Disney has you covered with gift baskets boasting Dom Perignon Champagne and toasting flutes for two, or the Grand Disney Spa Collection basket brimming with luxurious spa products, a robe and towel which can be personalized for an additional fee.
If your sweetie pie has a sweet tooth, or indulges in the finer things in life like iconic mouse shaped candy; Disney Floral & Gifts offers some exciting options as add-on item when you choose to purchase a floral arrangement or gift basket. These are next level choices such as edible chocolate boxes, filled with different flavors of chocolate, and a Norman Love Confections exclusive chocolatier option that artistically embodies unique character chocolates.
The best part about this service is that it is NOT exclusive to staying at a Walt Disney World resort. Local delivery covers certain zip codes in Celebration, Lake Buena Vista, and Orlando. If you are staying in Kissimmee, or Windermere then you don't have to worry about a zip code for delivery, Disney Floral & Gifts delivers for a $25 fee anywhere in that area.
Can't make it to Disney to celebrate love, no problem! If you would like to order a gift basket for your honey, subject to availability, Disney will ship it to you for Valentine's Day. Isn't that magical?
You can browse the selections mentioned above by visiting :  http://disneyworld.disneyfloralandgifts.com/
Next week, in the spirit of preparing to celebrate Valentine's Day, I will share some lovely DIY Disney gift and celebration ideas perfect for the love in your life. Tell us Main Streeter's; have you started your Valentine's Day planning?
Author:
Erika
Erika Krystle has been a Disney kid for as long as I can remember, but my love of visiting Disney Parks started after just one ride in a Doom Buggy. I couldn't run to guest relations fast enough to offer up my soul in return for an Annual Pass. Since then Disney has taken all my money, but has given me the most cherished memories; from watching my Nona's face light up with happy tears as we strolled down Main Street on her first visit (she was 84 at the time), to my very own engagement on Halloween in front of the Haunted Mansion.
I'm excited to be on the TMSM team and where Disney Parks are concerned, you won't catch me dead on It's a Small World. If I ask to ride that, this is a clear indication I am in danger and you must send help. You will however catch me performing Random Acts of Disney (R.A.D's), park hopping with my amazing group of impressively talented and kind friends (usually in some themed attire), hanging out by The Haunted Mansion, and ugly crying during Wishes… then begging for a Mickey Premium Bar to eat my feelings…don't judge me.
Otherwise, I work for the State of Florida and I am actively involved in my community. I believe in empowering others and spreading kindness to people from all walks of life. I also make custom designed Disney inspired ears, etched glass, gifts, and accessories. You can check out, like or follow my work on FB, which also links to my shop's Instagram and Etsy page: www.facebook.com/imagineering.emporium. I look forward to getting to know everyone and sharing the magic of Disney!