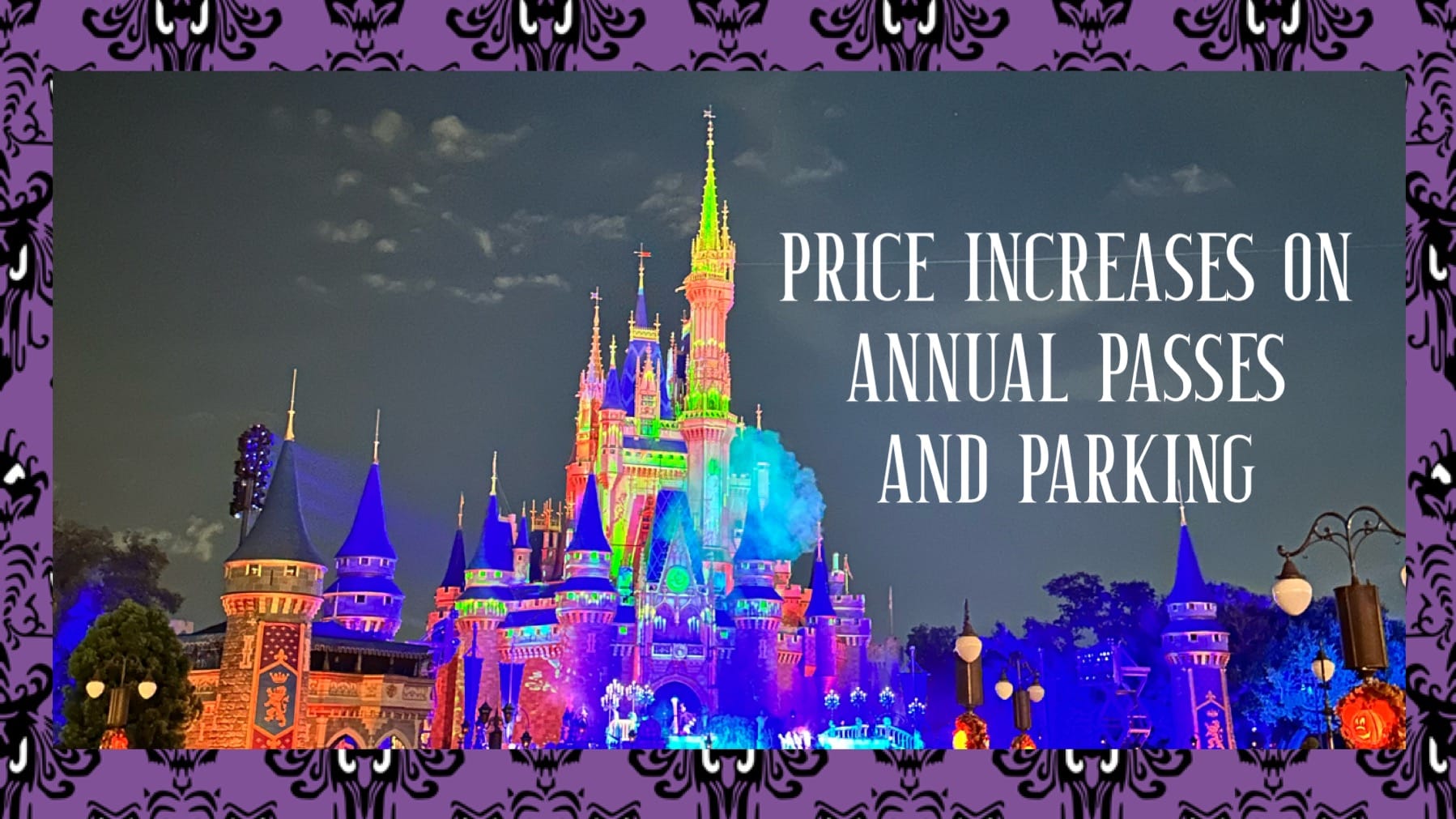 Good news came out today regarding guests being able to park hop again starting in January. Quietly however, WDW updated their their info to reflect price increases in both Annual Passes and parking fees. Here's the breakdown-
The parking fee at theme parks was $25 and is now $30. Preferred parking is $45, $50 or $55 per day.

Annual Pass Options
Pixie Pass was $399 and now $439
Pirate Pass was $749 and now $799
Sorcerer Pass was $969 and now $999
Incredi-Pass was $1399 and now $1449
Annual Passholder Renewal Prices
Incredi-Pass – $1229
Sorcerer Pass – $849
Pirate Pass – $679
Pixie Dust Pass – $369
Memory maker has also increased!
What are your thoughts on these sudden increases?
Stay tuned for more updates as we see them!
Follow The Main Street Mouse on all of our social media accounts for daily Magic!
Facebook-
https://Facebook.com/themainstreetmouse
Instagram-
https://www.instagram.com/themainstreetmouse
https://www.instagram.com/michelematwood
https://www.instagram.com/lostprincessapparel
YouTube-
https://youtube.com/c/TheMainStreetMouse
Tiktok-
https://vm.tiktok.com/ZMeUwqcgR/
Twitter at mainstreetmouse
Https://Www.Houseofmouseexpo.Com