From the Disney Parks Blog and written by: Disney Parks Blog
Calling all Illumineers! Starting Sept. 1, Disney Lorcana: The First Chapter, the highly anticipated collectible trading card game (TCG), will be available at shopDisney and retailers and we have an early peek at the fun for Disney Parks Blog readers.
By now, I'm sure you've heard of Disney Lorcana TCG. But if not, I'm here to help! Disney Lorcana TCG is a brand-new trading card game set in the wondrous realm of Lorcana, where players take on the role of Illumineers and wield magic ink to summon a team of Disney characters known as glimmers, who appear in both familiar and fantastical ways.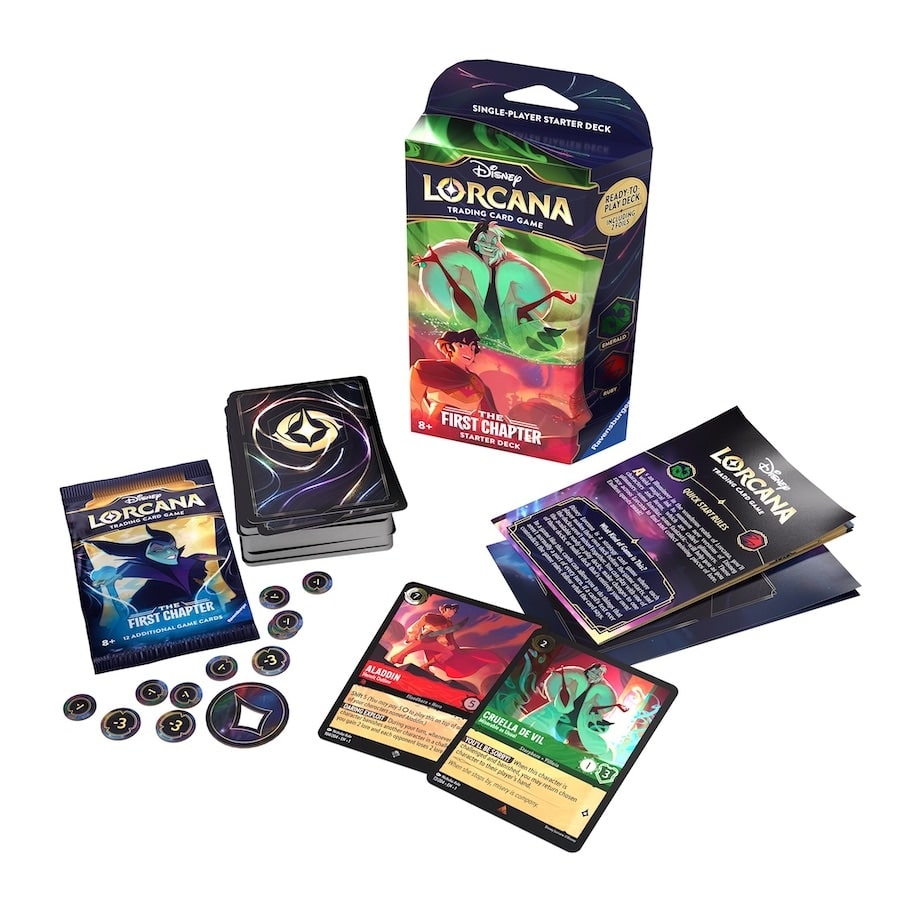 If you've never played a trading card game before, fear not! Disney Lorcana TCG was designed to be easy to learn and welcoming for TCG newcomers while still offering strategic depth for experienced players. The game also features more than 200 original pieces of Disney art that collectors and Disney fans will adore.
So, let's dive into the multiple ways you can experience Disney Lorcana TCG. The game cards are available in a variety of ways:
Three Disney Lorcana TCG starter decks, each including a ready-to-play game deck and quick start rules as well as a lore counter, game tokens and a randomized booster pack.
Disney Lorcana TCG booster packs of 12 randomized game cards each, including one foil card and two cards with rarities of rare, super rare, or legendary.
Disney Lorcana TCG's gift set includes two collectible oversized foil cards and two playable foil game cards in addition to game tokens and four booster packs.
The Illumineer's Trove is the ultimate treasure for both collectors and players. It includes one full-art storage box, two full-art deck boxes, eight booster packs, a premium player's guide and damage counters.
There are also multiple accessories available to further immerse yourself in the game experience as you play. The themed playmats are a great way to keep your cards protected during gameplay. Plus, they can also be used as a desk mat or mouse pad! Card sleeves are also available, with each pack containing 65 matte-finish card sleeves featuring a Disney Lorcana TCG glimmer. Players can also safeguard their collection with portable card portfolios, which hold 64 standard cards as well as 8 oversized cards.
But that's not all! Did you know there's also an official Disney Lorcana TCG Companion mobile app? The app launched on July 25, and features a complete card catalog, which can be used by players to keep track of cards in their collection as well as "wish list" cards they hope to add to their deck. TCG rookies and experts alike will also appreciate the app's deck building feature, which allows them to create and manage their own custom deck right from their phone. Other highlights of the app include easily accessible how-to-play information and videos, a lore points counter tool and the latest news updates from Disney Lorcana TCG. The app can be downloaded now at the Apple App and Google Play Stores or by visiting DisneyLorcana.com.
If you're looking for additional details about the product lineup, be sure to check out DisneyLorcana.com and shopDisney. Stay tuned for more Disney Lorcana TCG news!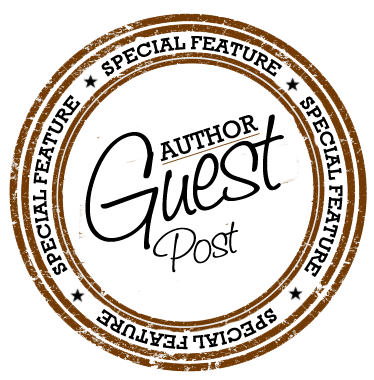 Latest posts by Guest Blog
(see all)