From the Disney Parks Blog and written by: Disney Parks Blog
If you aren't already hungry, you're about to be. Over at Disney's Contemporary Resort, the culinary teams have been hard at work creating some tasty treats and eats for Contempo Café that will blow you away. Starting tomorrow, August 16, these new satisfying selections will be available for your tasting pleasure. From sweet to savory and everything in between, you'll want to try these dishes. And they're all on mobile order too! 
Let's get to them – what do you say?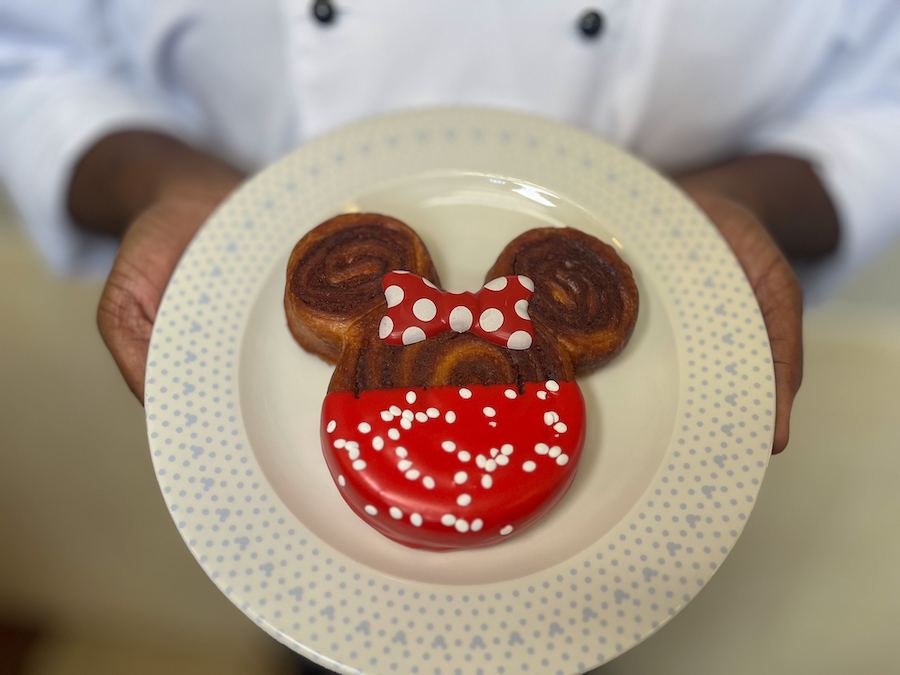 Do you want a yummy breakfast option? You're in luck because Contempo Café will have two new items for savory and sweet fans alike. Start your day on the right foot, or taste rather, with the new Breakfast Flatbread or go for a sweeter beginning with the Minnie Cinnamon Roll dipped in white chocolate.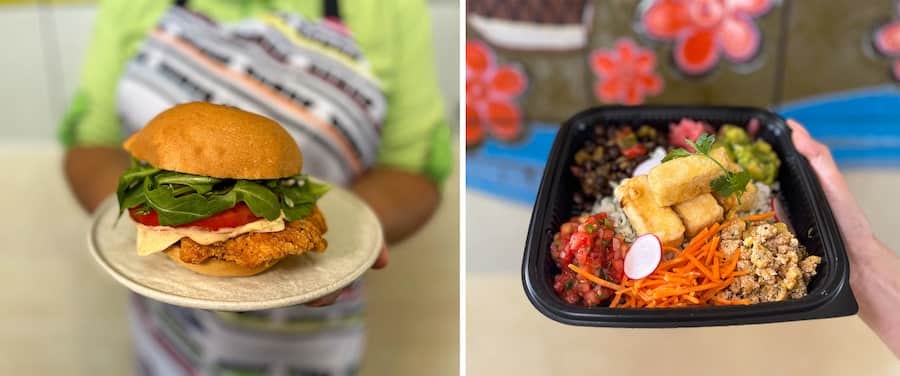 Before we get to the desserts, which are sure to make your mouth water, there are some new and enhanced savory items joining this tasty lineup. As lunch and dinner roll around, try the returning, updated classic Four-Cheese Grilled Cheese & Tomato-Basil Soup or opt for the new Spicy Chicken Sandwich – a crispy chicken breast topped with pepper jack, chipotle rémoulade, arugula, seasoned tomato, and dill pickle chips served on a brioche bun. In addition to these handhelds, starting at 4 p.m. each day, you'll be able to sink your teeth into the can't-miss Signature Rice Bowls. The bowls are a perfect combination of cilantro-lime rice, black beans, street corn, avocado, pico de gallo, carrot, and pickled red onion. Then they are topped with a protein of your choice – grilled shrimp, braised beef, grilled chicken, or plant-based crispy tofu.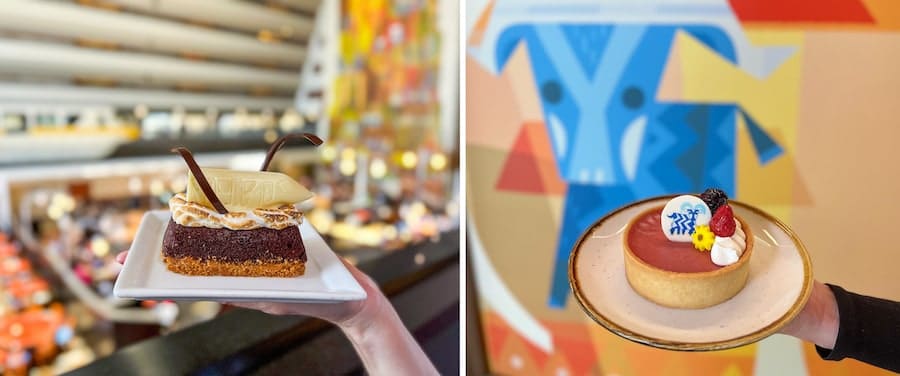 Now the moment the sweet tooth foodies have been waiting for – dessert! The pastry chefs have brought their A-game with six – yes, six – new decadent bites. The Monorail S'more Brownie is a nod to the monorail that wizzes by overhead while you dine at Contempo Café. It's a fudgy brownie with a graham cracker crust topped with marshmallow crème and chocolate décor. Yes, yes, and yes. 
For a fruity flavor, the 5-Legged Goat Fruit Tart draws inspiration from the iconic Mary Blair Grand Canyon Concourse mural's 5-Legged Goat. This bite features a vanilla tart shell filled with raspberry-lemon curd topped with fresh fruit and lemon whipped cream. How delicious!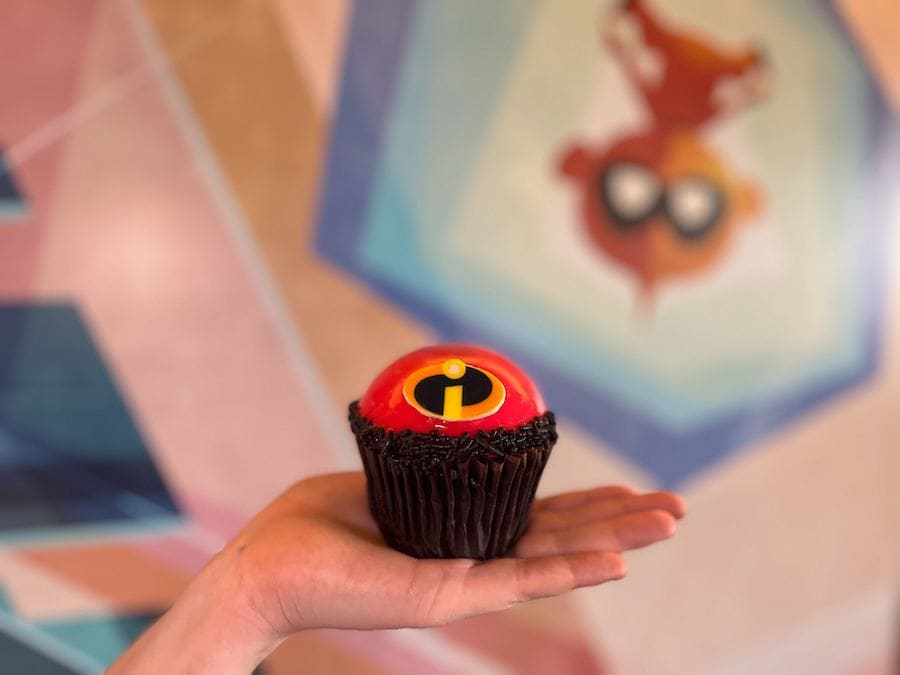 The chocolate keeps on coming with the Jack-Jack Cookie Num Nums Cupcake. This chocolate cupcake topped with chocolate chip cookie dough mousse is inspired by The Incredibles and their presence throughout Disney's Contemporary Resort. The new Chocolate Peanut Butter Bar is also sure to satisfy chocolate fans and is plant-based as well as gluten and wheat friendly!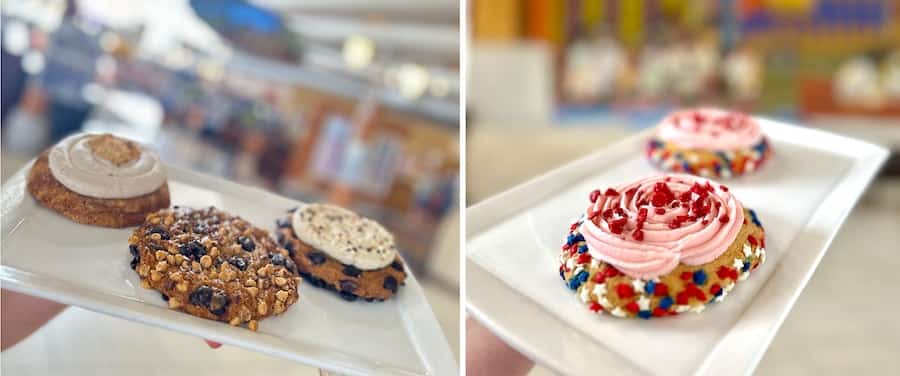 If cookies are your treat of choice, the new Signature Deluxe Cookies are the move. These three cookies include a Chocolate Chunk Cookie with peanut butter buttercream, a Churro Cookie with cinnamon buttercream, and Kitchen Sink Cookie, a chocolate chip cookie with salted caramel, Mickey chocolate chips, peanut butter chips, butterscotch, and walnuts. While these three will all be available year-round, there will also be a seasonal sugar cookie that will rotate throughout the year too.
Last but certainly not least, get the perfect taste of summer in cookie form with the Strawberry Lemonade Sugar Cookie. This delight, available August 16 through September 30, is topped with strawberry buttercream and patriotic sprinkles. 
What flavorful bites are on the way! This location is sure to impress with these new additions. There's no limit to the tasty adventures to be had at Disney Parks! 
Want more tasty tidbits? Head over to our Disney Eats topics page and follow us @DisneyEats on Instagram and Facebook for all the latest and greatest bites and sips. 
(Note: All offerings are subject to change and availability.)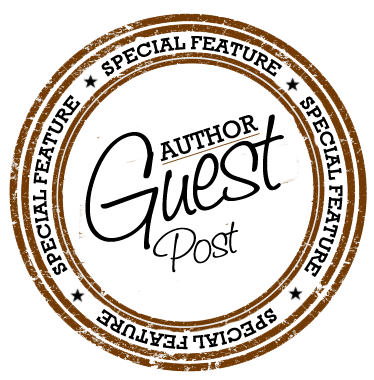 Latest posts by Guest Blog
(see all)