Josh Gad has just given us an update on the "Honey I Shrunk the Kids" reboot, which is set to feature Rick Moranis. Unfortunately, it's not the positive news we were hoping for.
For those not aware, a "Honey I Shrunk the Kids" reboot was originally revealed to fans in 2018. This was when it was announced to be coming to Disney+ as an original film for the streaming service.
The film was announced to be "Honey, I Shrunk the Kids." It was later confirmed that a legacy-sequel film titled "Shrunk" was in development to be released theatrically, with a plot that centered around Nick Szalinski as an adult scientist, which was to star Josh Gad as Nick, who was also set to write, and produce the film.

In February of 2020, it was reported that Rick Moranis would come out of his retirement to reprise his role as Wayne Szalinski. However, now it seems there's a lot of uncertainty following the future of the film series, as shared in a recent Tweet from Josh Gad.
"A lot of you ask me what's going on with this film," Gad tweeted. "Truth is, we were inches from starting, and then COVID hit, inches from starting again, and then my schedule exploded with conflicts, inches from starting again, and budget got the best of us. If you want it, let your local Disney know."
From this tweet, we can only assume the movie has been put on an indefinite hold of some sort. Of course, this is not certain. However, as of yet there has not been any official release dates, synopsis, or any other details regarding the movie other than the fact of its potential stars.
What are your thoughts on the idea that this "Honey I Shrunk the Kids" reboot may have been officially scrubbed as a project? Let us know in the comments!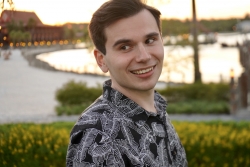 Latest posts by Sean Sposato
(see all)