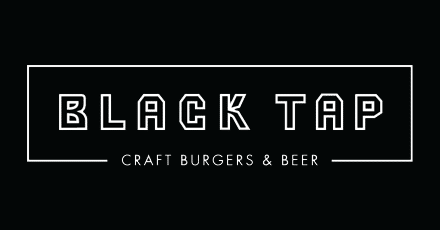 What: Get your search engines ready! Award-winning burger joint Black Tap is going big this National Cheeseburger Day and giving out free All-American burgers across the world! On Saturday, September 18, each participating Black Tap location will be offering a bounce back for a free All-American burger with any purchase (food or drink) for the first 100 people who enter their email address on Black Tap's dedicated National Cheeseburger Day website. And that's not all! If they aren't one of the lucky hundred, they will still win a coupon for a complimentary classic shake with purchase of any entree (burger, sandwich, or salad). Both coupons are redeemable for 30 days after receipt. Guests can share their excitement surrounding the delicious celebration from California to Dubai on social media by tagging #BlackTapThat and #NationalCheeseburgerDay. Follow @blacktapnyc for updates and go to https://promos.blacktap.com/bt-national-cheeseburger-day/ at 12:00 PM ET on Saturday, September 18 for a chance to win!
Where:
New York, NY – Offer valid at Black Tap Midtown (136 W 55th St, New York, NY 10019) and Black Tap Soho (529 Broome St, New York, NY 10013)
Anaheim, CA – Black Tap Anaheim atDowntown Disney® District (1540 S. Disneyland Dr. Ste 101, Anaheim, CA 92802)
Las Vegas, NV – Black Tap Las Vegas (3355 S Las Vegas Blvd, Las Vegas, NV 8910)
International locations (Middle East) – From September 1 -18 at Black Tap's three Dubai outlets, customers will get a raffle draw coupon per 200 AED spent. On National Cheeseburger Day one "one Year of Cheeseburger on us" winner will be chosen. Limited to one burger a day for the winner, not transferable.

When: National Cheeseburger Day, Saturday, September 18, 2021.
Who: Black Tap is the new take on a classic burger joint with a downtown New York vibe all its own. The menu offers something for everyone from signature burgers like the All-American, The Black Bean Vegan Burger, and the fan-favorite Texan Burger, along with chicken sandwiches, burger salads, wings, and snacks and sides. Black Tap's burgers have won numerous awards across the world, and they're now four-time winners at the New York City Wine & Food Festival's Burger Bash competition for the wagyu beef Greg Norman and the Italian-American inspired Mulberry Street burger. Black Tap's famous CrazyShake® milkshakes have reached worldwide acclaim with their whimsical and over-the-top flavors such as the Sweet N' Salty and the Cookies 'N Cream Supreme. Since opening its first 15-seat location in NYC's Soho neighborhood, Black Tap has expanded to the West Coast with locations in Las Vegas and Anaheim at the Downtown Disney® District at Disneyland® Resort, and internationally to Dubai, Geneva, Zurich, Singapore, Abu Dhabi, and Bahrain. Visit www.blacktap.comfor more information.