I don't know about you, but these days hearing feel good stories is something that's surely appreciated. We need more happy news to put a smile on our faces, so I wanted to share this post from Southwest Airlines. They did something magical for a little Buzz Lightyear fan, read on to find out what that was!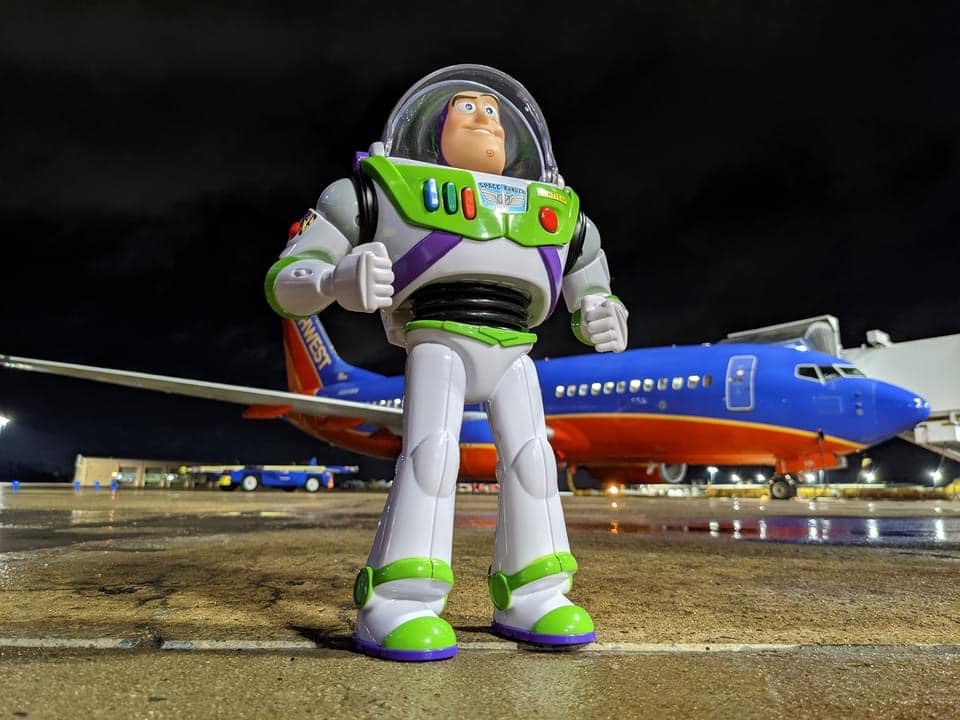 From Southwest Airlines social media-

Hagen and his family had landed at Dallas Love Field and were already driving off in a rental car when they realized Hagen's special buddy was left behind on the plane. By the time they noticed, the plane was already well on the way to its next destination. Eventually, the aircraft made it to Little Rock, where it was scheduled to terminate for the night. That's where Jason, a Ramp Agent at LIT, noticed Hagen's left-behind buddy.
Jason knew someone was missing their friend badly, so he began some investigating to discover who he belonged to. Soon, a name written on the bottom of the boot caught Jason's eye: "Hagen." After more digging, Jason learned there was only one "Hagen" who had traveled on that aircraft that day. Instantly, Jason came up with a plan…
A few days later, Hagen and his family received a special surprise in the mail. Not only was his buddy returned, but he arrived in a hand-decorated box, complete with a letter describing his mission at Southwest Airlines, and pictures to boot.
"There's definitely not enough good in this world, and for someone to take the time out of their day to do that for strangers means the world to us." –Ashley, Hagen's mom. #SouthwestHeart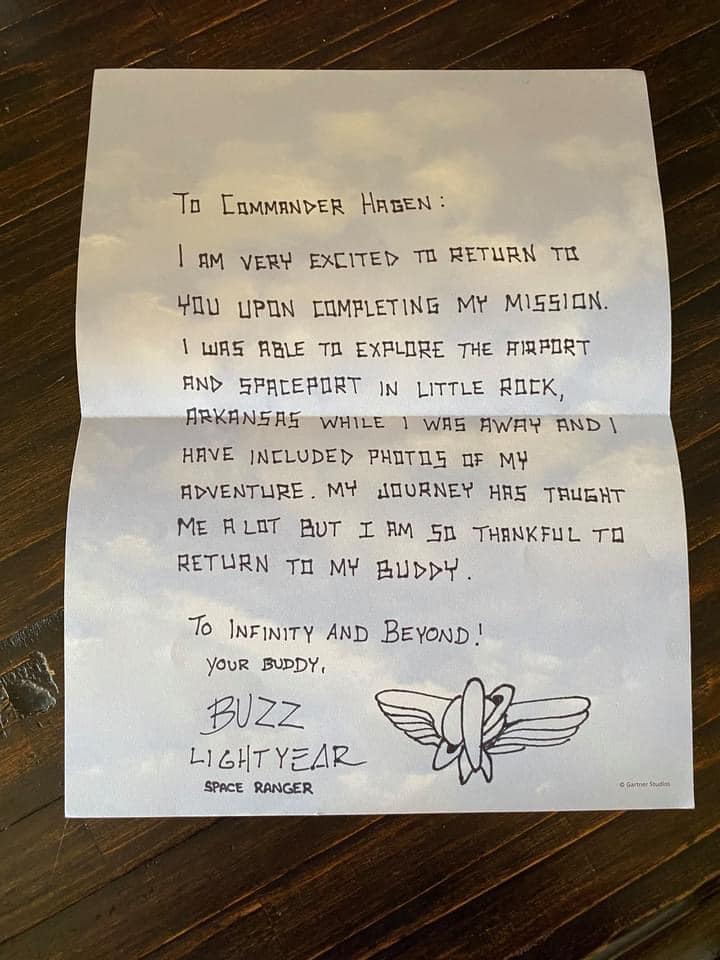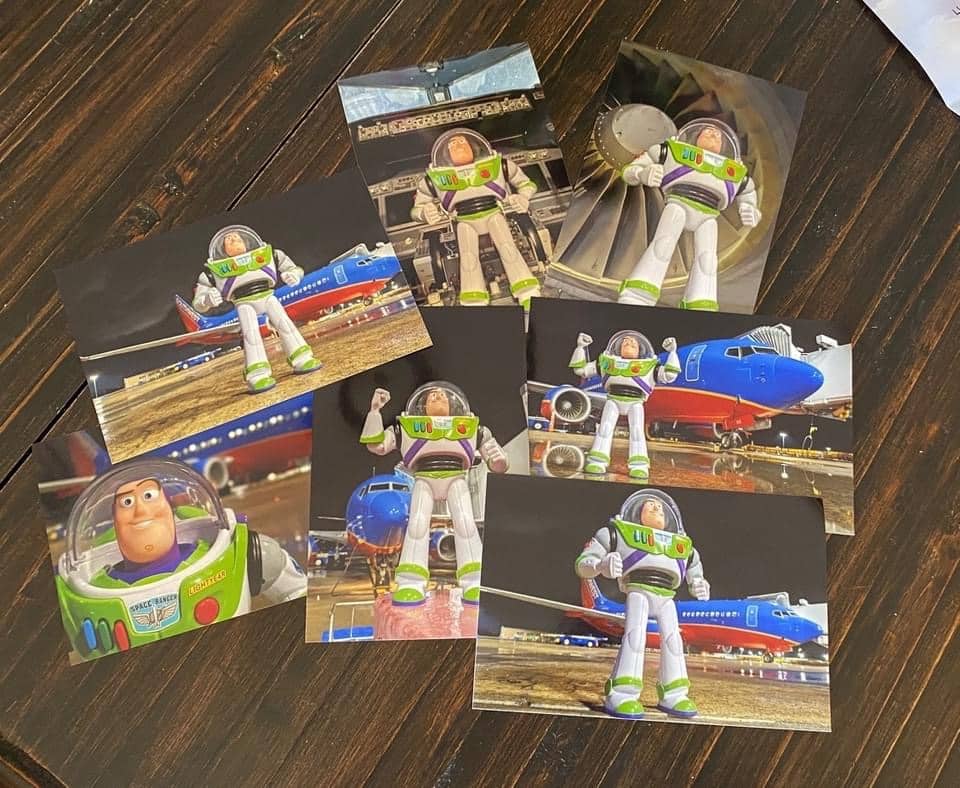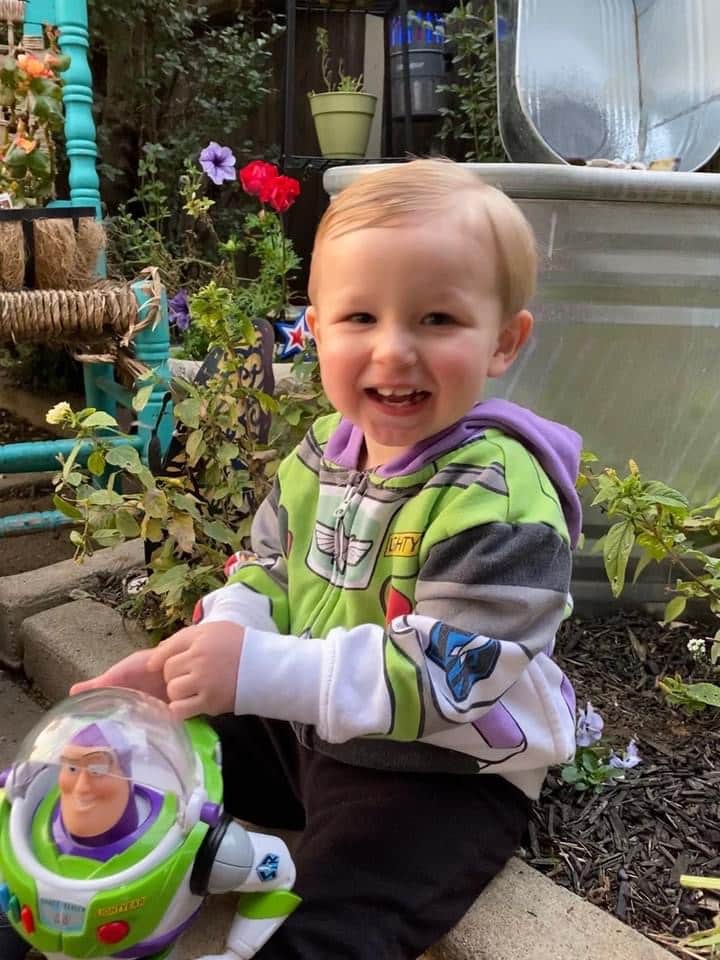 Such a sweet story, I think the look on Hagen's face says it all! Thank you to Southwest Airlines for sharing and spreading kindness! Have a magical day everyone! -M