From the Disney Parks Blog and written by: Michael Ramirez
One of the Disneyland Resort's most beloved attractions, Haunted Mansion, is celebrating its 50th anniversary next week. To commemorate this ghastly milestone, spirits of all ages can get their mortal hands on special anniversary merchandise starting Aug. 9, including apparel, accessories, collectibles and more. We're bewitched by these top picks!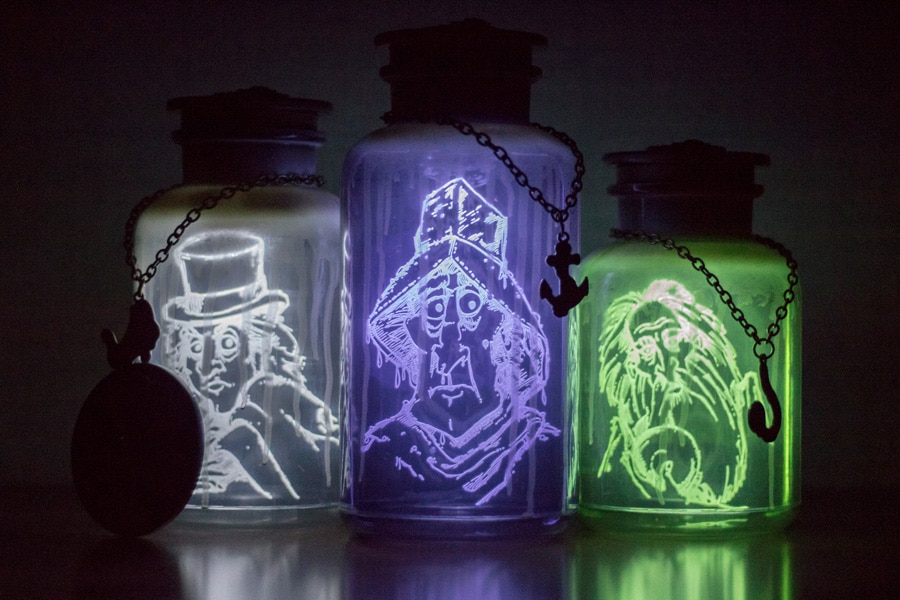 First, if you've ever wanted to become a caretaker to one of the Haunted Mansion's 999 restless spirits, consider procuring a Host A Ghost! With a ghostly giggle and a simple tap on these jars, Madame Leota will conjure your spirit to materialize for you. Choose from a selection of dearly departed souls, including Constance Hatchaway, Professor Phineas Plump, The Hatbox Ghost, among others. Pick up your Host a Ghost at the dedicated cart in New Orleans Square.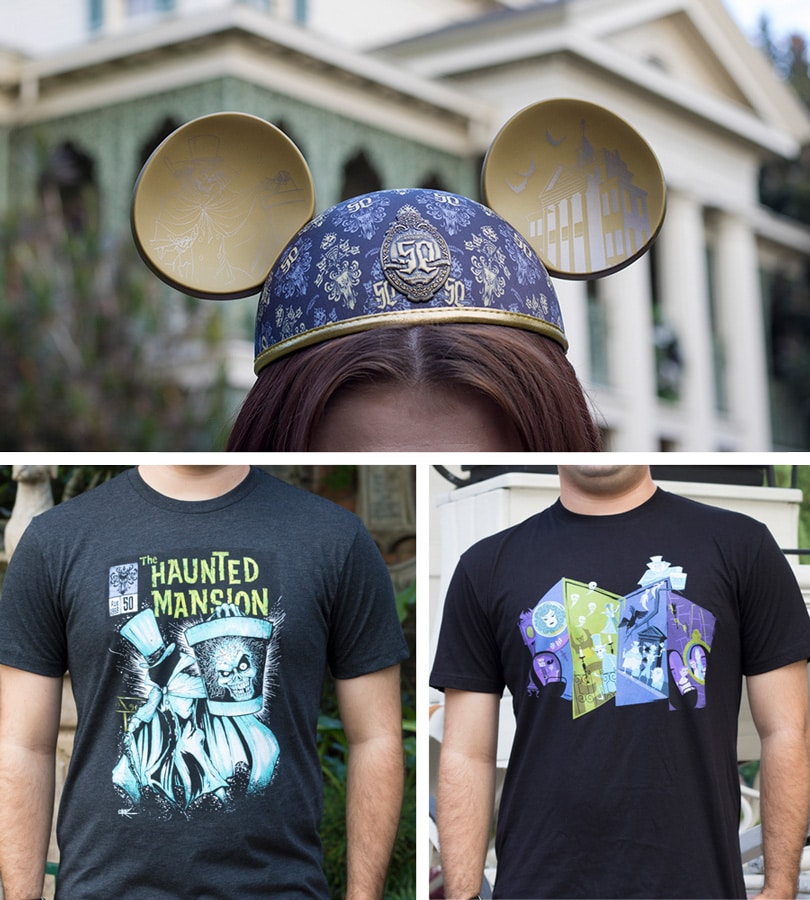 To add some "spirit" into your wardrobe, you can also find commemorative items such as an ear hat, tee shirts and other ghoulish gear.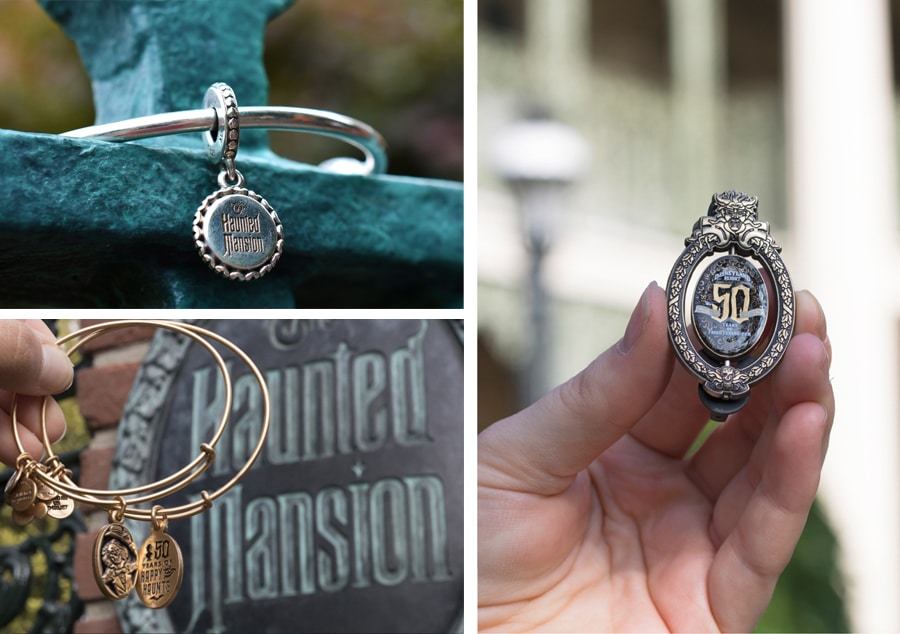 You'll also find a plethora of Haunted Mansion-inspired jewelry and accessories. ALEX AND ANI is celebrating with a "50 Years of Happy Haunts" charm. PANDORA is releasing three new Haunted Mansion-inspired charms, including this limited-edition anniversary charm to add to your collection! Find these charms at La Mascarade d'Orleans. In addition, a variety of anniversary-themed pins will be available to add to your collection.
Lastly, if you're looking for more ways to celebrate this grim grinning occasion, attend a special after-hours event, "The Haunted Mansion: Celebrating 50 Years of Retirement Unliving." Next week, gather during the 13th hour when Madame Leota will make a special appearance to conjure up the happy haunting. At this separate ticket event, enjoy themed food and beverages, after-hours access to select attractions in New Orleans Square, Frontierland and Adventureland, photo opportunities and lively entertainment. You'll also be among the first to unearth these commemorative anniversary merchandise items, in addition to event-exclusive pieces. Learn more about the event, details and pricing, including how to purchase tickets here.
These items and more will have you grim grinning from ear to ear at Disneyland Resort when we celebrate the Haunted Mansion's 50th anniversary!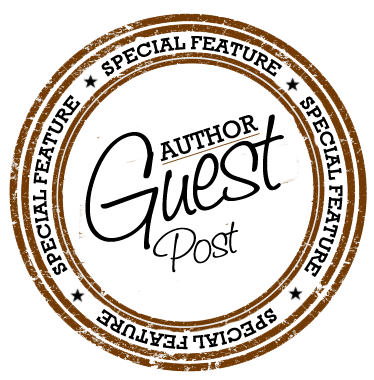 Latest posts by Guest Blog
(see all)