Walk Around the World Bricks Now Available Online
Last month, we told you about the upcoming changes to the guest entrance areas of Magic Kingdom and the Transportation and Ticket Center, which included removal of the Walk Around the World commemorative bricks. At that time, the bricks were only available at a kiosk at the Marketplace Co-Op, so if you didn't have an trip to Walt Disney World planned, you were out of luck! Now you are in luck, because the bricks are now available for purchase on https://www.shopdisney.com/?CMP=AFL-AffLSGen&att=LSGenAffl&EFC=224510&LSID=1903651|11462521|29062×8872495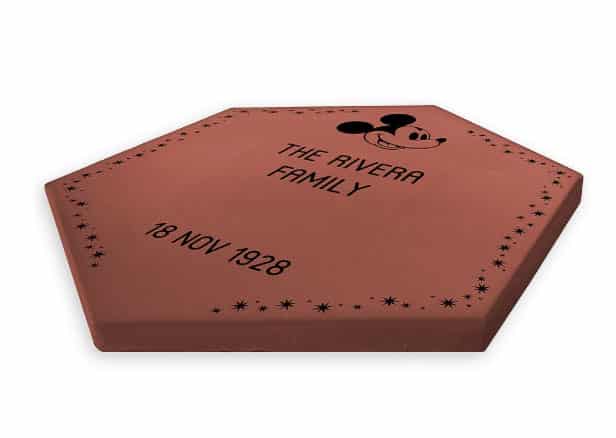 There are two sizes to choose from as well as an ornament. The 6″ brick is $29.99 plus tax, the 8″ is $49.99 plus tax, and the ornament is available for $24.99 plus tax. Free shipping is offered on orders of $75 or more with the code SHIPMAGIC.  The bricks have a felt pad on the bottom to protect surfaces and are recommended for indoor use only.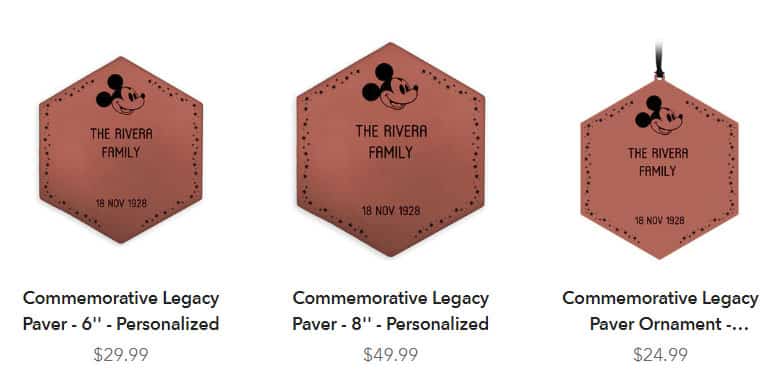 There are different themes to choose from to include Mickey Mouse, Walt & Mickey, Disney Vacation Club, Annual Passholder, wedding/anniversary, and the current year. Personalization is available on both the brick and ornaments. The lettering is UPPERCASE only and the breakdown by lines is:
Line 1 (required): 20 characters
Line 2 (required): 20 characters
Line 3: 20 characters
Line 4 (date): 11 characters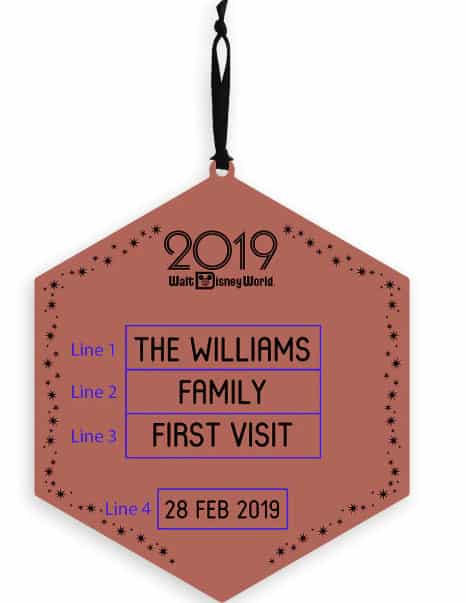 For those unaware of the Walk Around the World bricks, they were originally available for purchase at Walt Disney World and they currently pave the way to Magic Kingdom and the Transportation and Ticket Center. Disney fans jumped on the opportunity to have their names featured on the hexagonal brick and cement their history in the parks.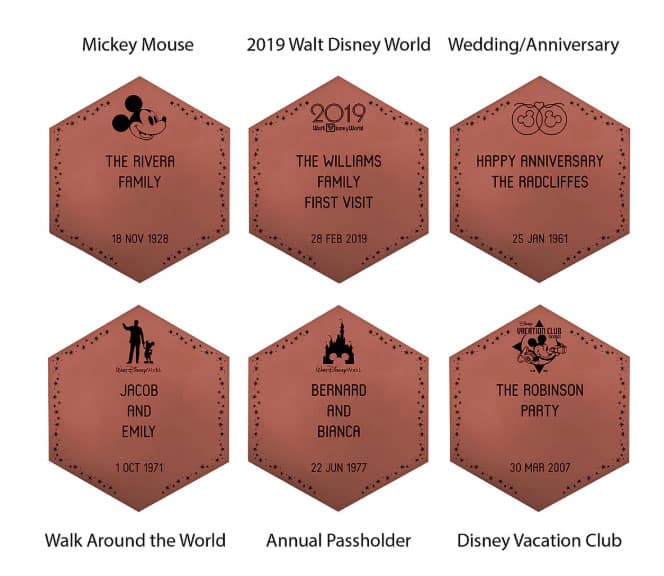 As a reminder, if you currently have a brick at Disney, we have learned that until August 31, 2019, you will be able to get a commemorative version to take home with you. To get yours, either visit the City Hall at Magic Kingdom Park or Guest Relations at Disney Springs to verify your previous brick using the name and hometown of the Guest who sponsored it. You will then be given a one time voucher to have a commemorative brick printed, and you can pick it up from Tomorrowland Light & Power Co. at Magic Kingdom Park or the Marketplace Co-Op. The price for individuals who purchased a brick when they were originally available is $10 plus tax. The original bricks themselves aren't available as they are being removed in the refurbishment.
If you had an original brick and aren't able to come to the park in person, you can email guest.services@disneyworld.com or call 407-828-2701 with the name and hometown of the Guest who sponsored the brick. You also have until August 31, 2019 to claim your brick for the price of $10 plus tax, and shipping/handling to have it mailed to you. Additional instructions on how to receive your commemorative brick will be provided by guest relations.