TMSM's Adventures in Florida Living ~ Happy New Year!
Happy New Year Everyone! The holiday season is over, and we're back in sunny Florida after a week long stay in Michigan.  I hope you all had a great Christmas and New Year celebration, we did, it just went by really fast!
Usually we stay in Michigan to celebrate New Year's Eve, but this year we left for home before that.  I had work commitments to attend to, plus we are getting ready to go on a media cruise, so we needed to get back to Florida.  This was the first NYE that I've been away from home, so a plan was needed.  Lindsey (yes, my merch reporter and friend) asked us to go to the Magic Kingdom for the last day of the year, so we decided to give it a try.  Of course I've heard the horror stories about spending NYE at the parks, but I thought it would be fun to see how it was for ourselves. We had dinner reservations at Trails End at the Ft. Wilderness Campground at 5:00. The restaurant wasn't crowded at all, and we got seated pretty quickly. There were 9 of us in our party. We had a relaxing dinner, then headed to the boat to take it over to the Magic Kingdom. There was basically no wait for the boat, and once we got to the front of the park, there was NO line for security or to get into the park to scan your bands. I was shocked at how smoothly it went.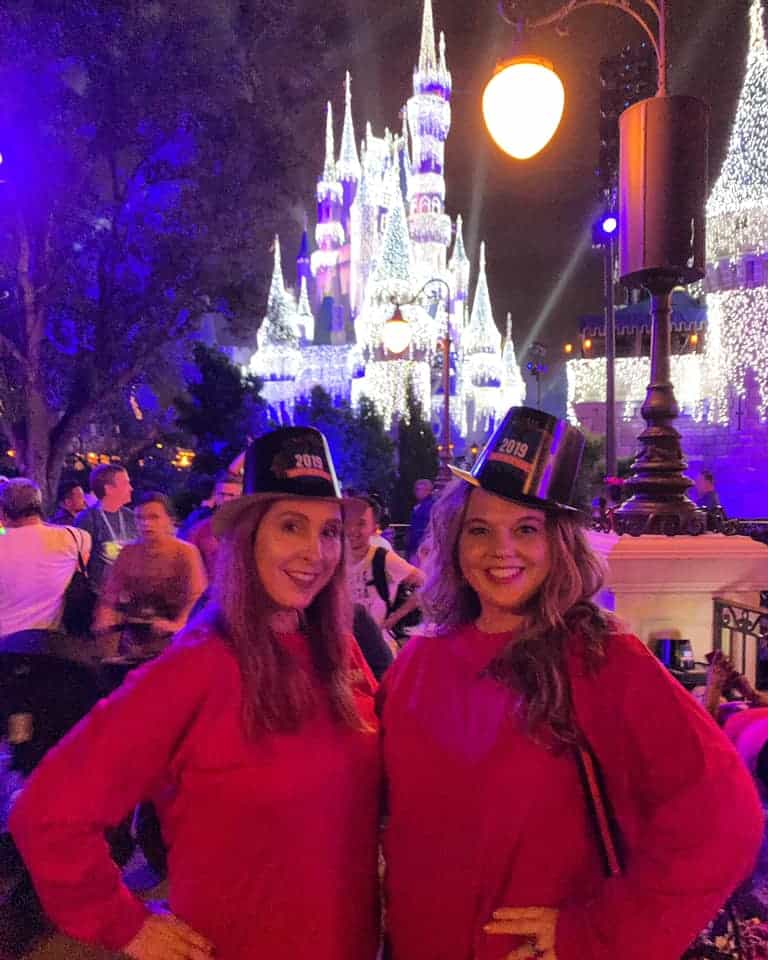 The park was crowded, especially in front of the Castle. There were people camping out on the sidelines waiting for the fireworks, but the main walking areas were decent. The park has three different dance parties happening to keep guests entertained… Tomorrowland, Frontierland and up by the Castle. The dance parties really were a lot of fun. Cast Members had a LOT of areas taped off for firework viewing, in various areas across the park. We went to the dance parties, walked around a lot, and ended up watching the fireworks in front of the Haunted Mansion. There were NO crowds back by the mansion, so it worked out really well. I'll post video below. Even after hearing the stories about crowds and chaos, I was glad that we went and did NYE at the Magic Kingdom. Now I had my own opinion and story, and I think if you plan accordingly, you can make it work. Next year maybe we will try Epcot if we're in town!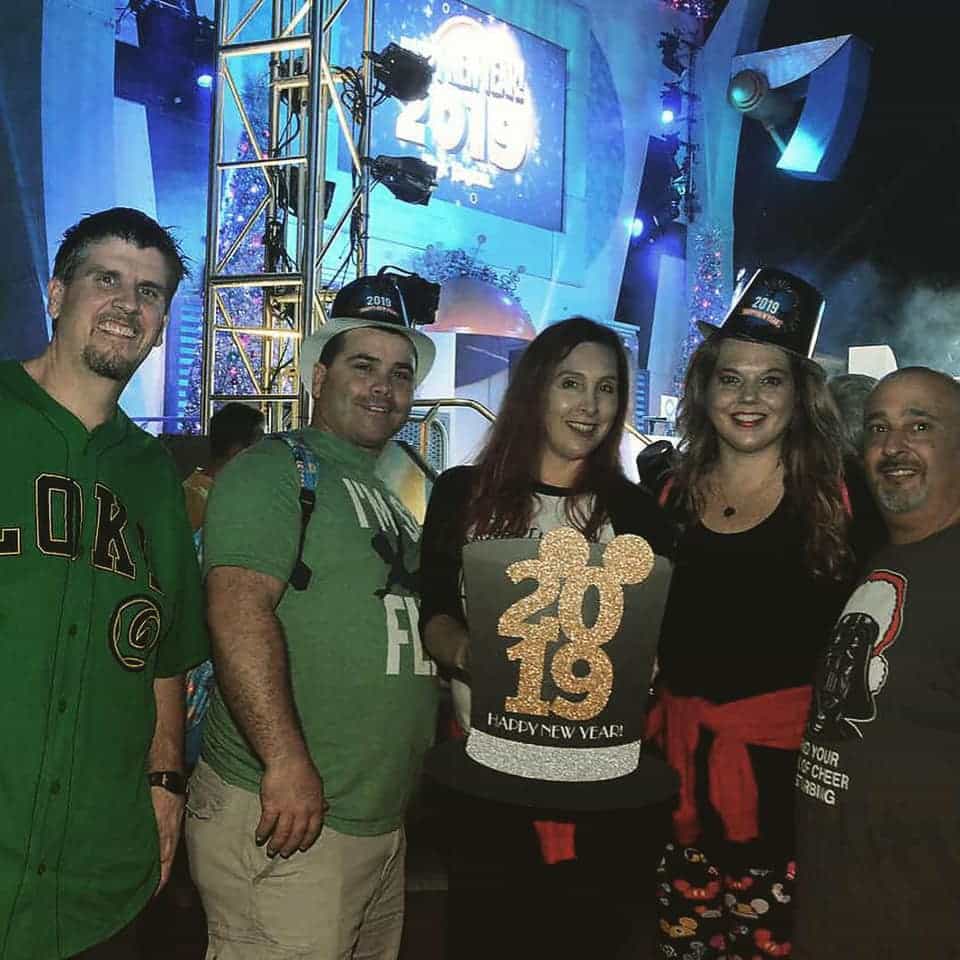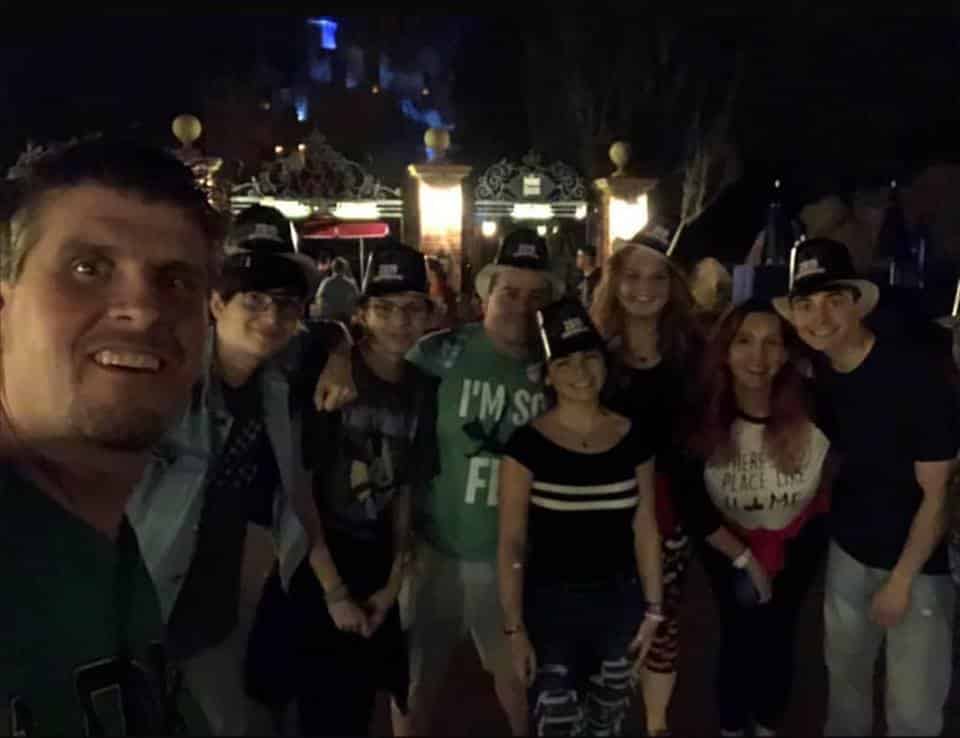 This week has been busy playing catch up. I had to get up early today to go into the radio station to do my Wednesday segments. I'm really appreciative that Joe Kelley gives me the opportunity to be on his show once a week, it's been great. I won't be on next week though, because I'll be on a work trip. I'm going on the Disney Magic, leaving from Miami. We are so ridiculously excited, and grateful to Disney for inviting us. The boys in my household are looking forward to the Marvel Day at Sea. Me on the other hand, the Tangled dining and show. Oh my goodness, I'm probably going to ugly cry, I should bring extra kleenex! Disney asks that we post on social media from the ship, so I for sure will be doing that. Be sure to follow along next week so we can see what Disney cruising has to offer together! I'm not sure if I'll be able to do my Wednesday night blog while on the ship, but I will try, stay tuned. Well, that's it for this week. We have a lot to do still so I better wrap things up. I have lots of aspirations and plans for 2019, and I hope you come along with me on the journey! Thank you for making 2018 a magical year for TMSM! I'm praying that this year is even better! As always… sending you love, blessings and pixie dust. Till next time, see ya real soon! ~M
Michele Atwood is the Owner/Editor of The Main Street Mouse and it's subsidiaries and author of the book "Moving to Main Street U.S.A." Michele also contributes Disney news to the Joe Kelley Morning Show on 96.5 WDBO in Orlando. She and her family made the move from Michigan to the Orlando area to pursue their Disney dreams. Michele is a life long Disney fan, and has two sons who have followed suit, each going on their first Disney trip before their first birthday's. Part of the goal Michele has for The Main Street Mouse is not only to keep members informed, but to create somewhat of a Disney Family by relating to others through personal experiences and opinions. Also, Michele is making it a priority to share stories of inspiration and hope to other Disney Fans in an effort to share the Magic and hopefully make a difference in the lives of others.