TMSM's Adventures in Florida Living ~ #DreamBigPrincess Even if it's Not Easy!
Happy Wednesday! I hope you're all doing well this week and are ready to chat! Lets go!
This past week is a blur, truthfully. Have you ever had so much going on that you lose track of days and time? If so, then you know what I mean. I'm losing track of everything. I talked to my dad this week and he told me I need to stop and take some time for myself, and I know he's right, I just don't know when that will happen. Too many people depend on me so I have to keep going…. and going… well you get the idea. I keep telling myself that busy is good. A lot of the business involves doing new things, keeping commitments, and pressing on even when it's not easy. On Saturday, I attended a get together for the TEARS Foundation, for Pregnancy and Infant Loss Awareness. As I said before, this is a day I was really nervous about, as our losses are still pretty new and I wasn't sure if I could be strong enough to go. Well, low and behold, I did go and I did face that fear. I only cried for a minute, and I'll take that as a success. This organization does so much for grieving families, so I had to get behind it and help. A few Main Streeters were there so that was great too. The only downside, was that my older son Andrew had some sort of 24 hour bug or something, and wasn't feeling well. So, yes I kept my commitment, but no we didn't get to stay all day. The Magic Kingdom was packed on Saturday, the weather was beautiful, but I had to put my family first so we headed out. He was feeling better the next afternoon so we went out for a few hours to Epcot, then back home! Friday evening our friend (and staffer) Corey and his family came over to see our new (er) house, so it was a full but decent weekend. My heart was happy.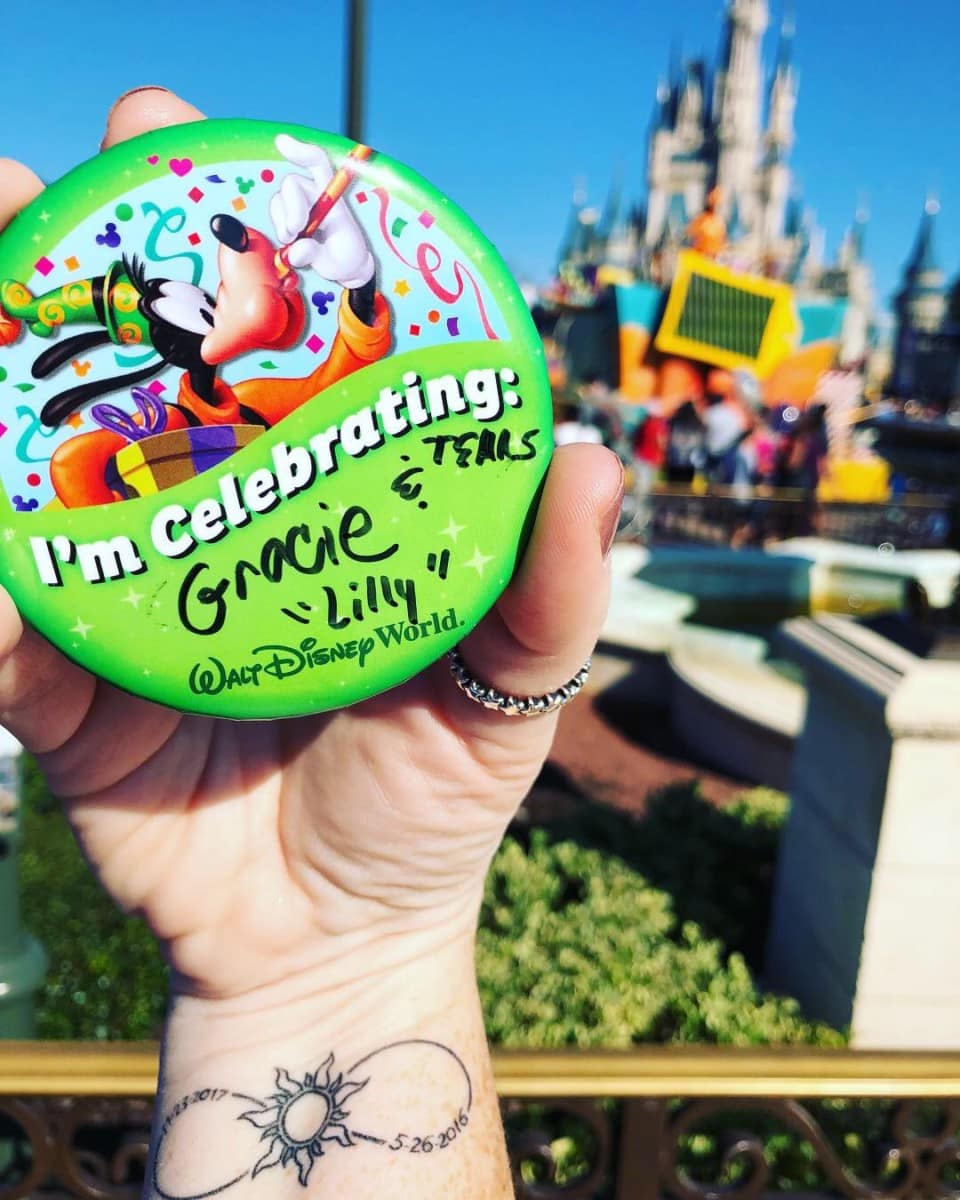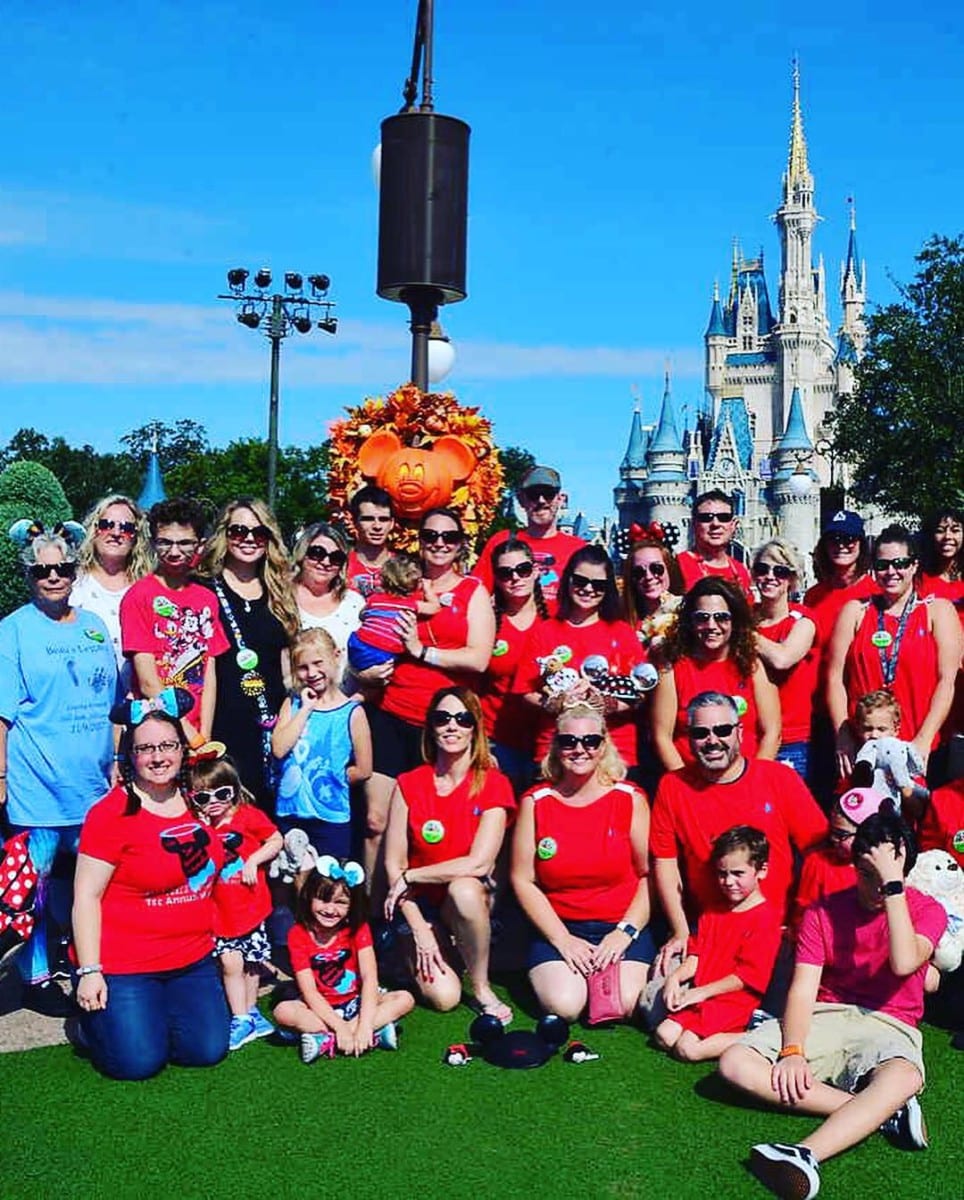 This week our live show had tech difficulties, so we had to do it in two sections. That's a first, usually we can get through the entire thing without issues. During the broadcast, we announced some details about my new book that's coming out. It's currently being worked on! I also mentioned the #DreamBigPrincess campaign that Disney is doing right now. It's all about empowering young ladies to strive for your dreams, and to keep pushing forward. I can TOTALLY get behind this one. I think for years, I was just going through the motions. I thought dreams were just that, dreams. Something that couldn't ever be possible. I wanted to live in Florida for as long as I can remember. Being close to Disney was just a daydream. Heck, having my own business or writing a book (or two) was NEVER anything that I thought was attainable. So yes, I too encourage princesses of all ages to dream big. Yes you can, don't tell yourself any different. Anything worth fighting for is usually difficult, but so rewarding. I promise! Speaking of dreaming and projects, I have to get back to my latest one. Thank you all so much for following along with my family and I every week. I really appreciate it. Don't forget, our BIG TMSM Meet Up Weekend is December 7th and 8th, I hope some of you will be able to attend! It's always a good time! Until next week, sending you lots of love, blessings and pixie dust! See ya real soon! ~M
Michele Atwood is the Owner/Editor of The Main Street Mouse and it's subsidiaries and author of the book "Moving to Main Street U.S.A." Michele also contributes Disney news to the Joe Kelley Morning Show on 96.5 WDBO in Orlando. She and her family made the move from Michigan to the Orlando area to pursue their Disney dreams. Michele is a life long Disney fan, and has two sons who have followed suit, each going on their first Disney trip before their first birthday's. Part of the goal Michele has for The Main Street Mouse is not only to keep members informed, but to create somewhat of a Disney Family by relating to others through personal experiences and opinions. Also, Michele is making it a priority to share stories of inspiration and hope to other Disney Fans in an effort to share the Magic and hopefully make a difference in the lives of others.