TMSM's Adventures in Florida Living – It's the little things!
Happy Wednesday everyone! It's time for our weekly chat! Let's go!
This past weekend, we actually had a lot of coverage going on for the site, and not just by me. We had Lindsey covering Halloween fun at the Disneyland Resort for a few days, which looked like a blast. They do things differently for Halloween out at Disneyland, but it looks equally as fun as what we have here at Walt Disney World. Watching her coverage made me really want to go out there and see the Halloween fun for myself. Especially at the Haunted Mansion, because they have the Nightmare Before Christmas overlay happening now. You can also meet more characters during the season. I posted a few videos below. Great job Lindsey! On Friday night, we had another friend/staff member, Janel, covering Mickey's Not So Scary Halloween Party at the Magic Kingdom. She was at the party with her family, but was nice enough to get footage for our Instagram stories! It was appreciated! On my end, we went to MegaCon Tampa to cover their convention out there. Busy weekend all around! My kids love going to the conventions that we get invited to report on, plus it gives us something different to do! We walked around, took lots of pictures, and I even got a peek at Jeffrey Dean Morgan from The Walking Dead! Success!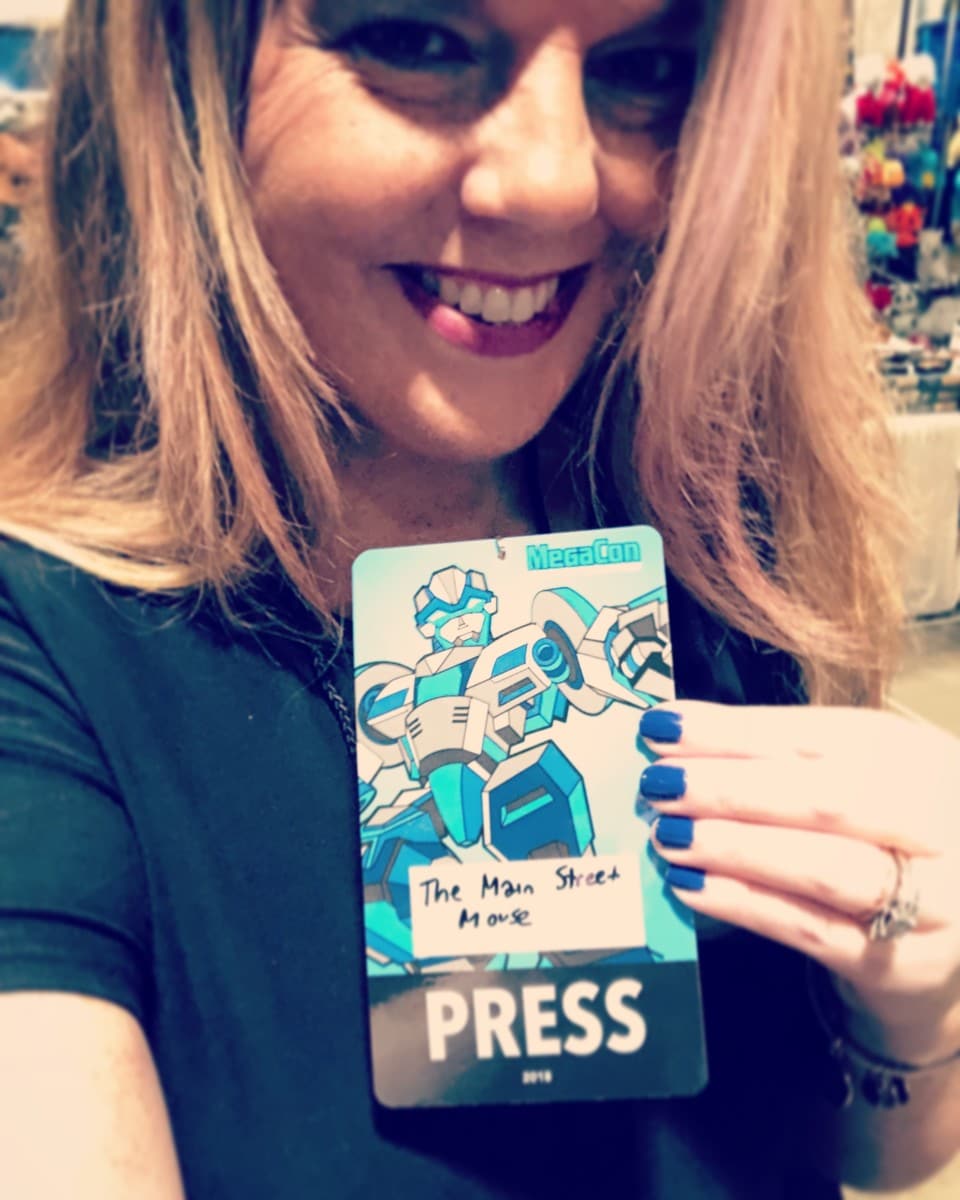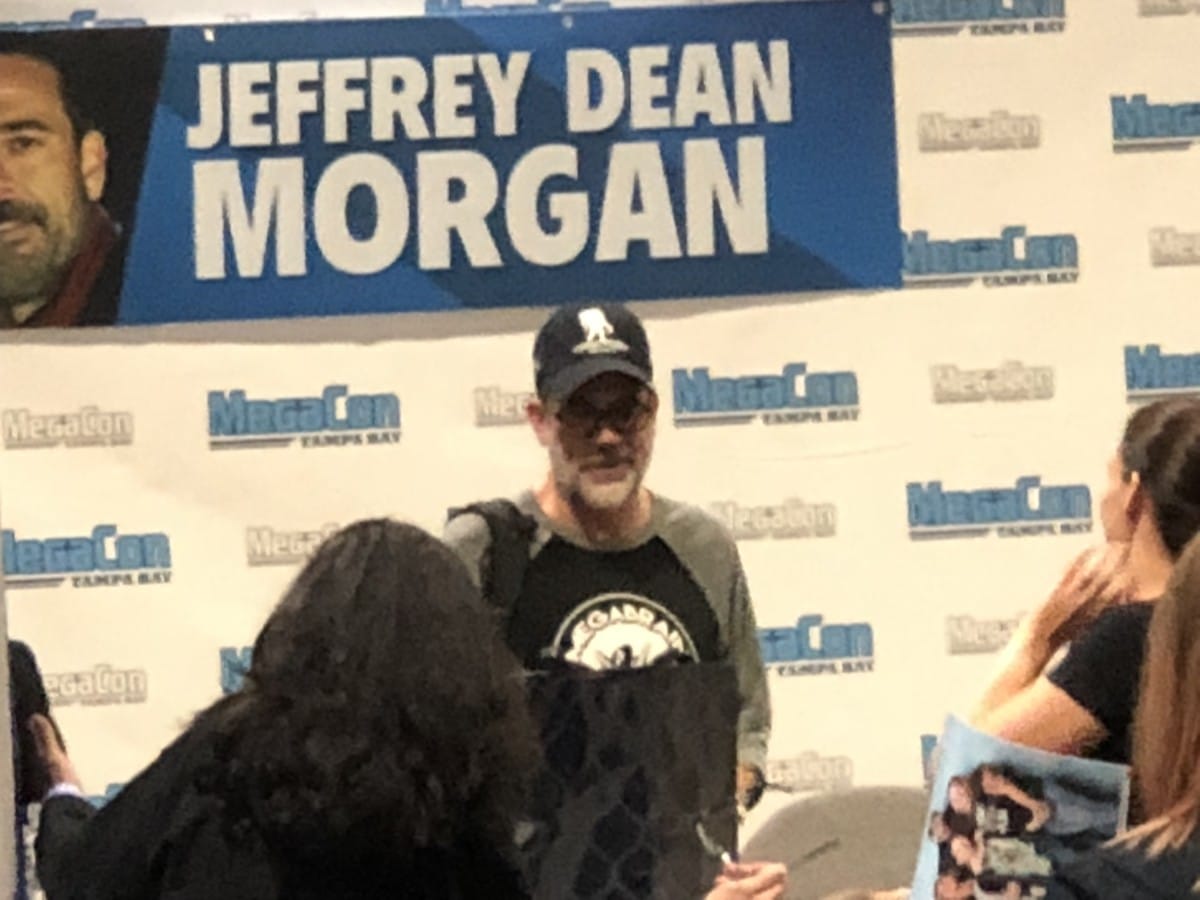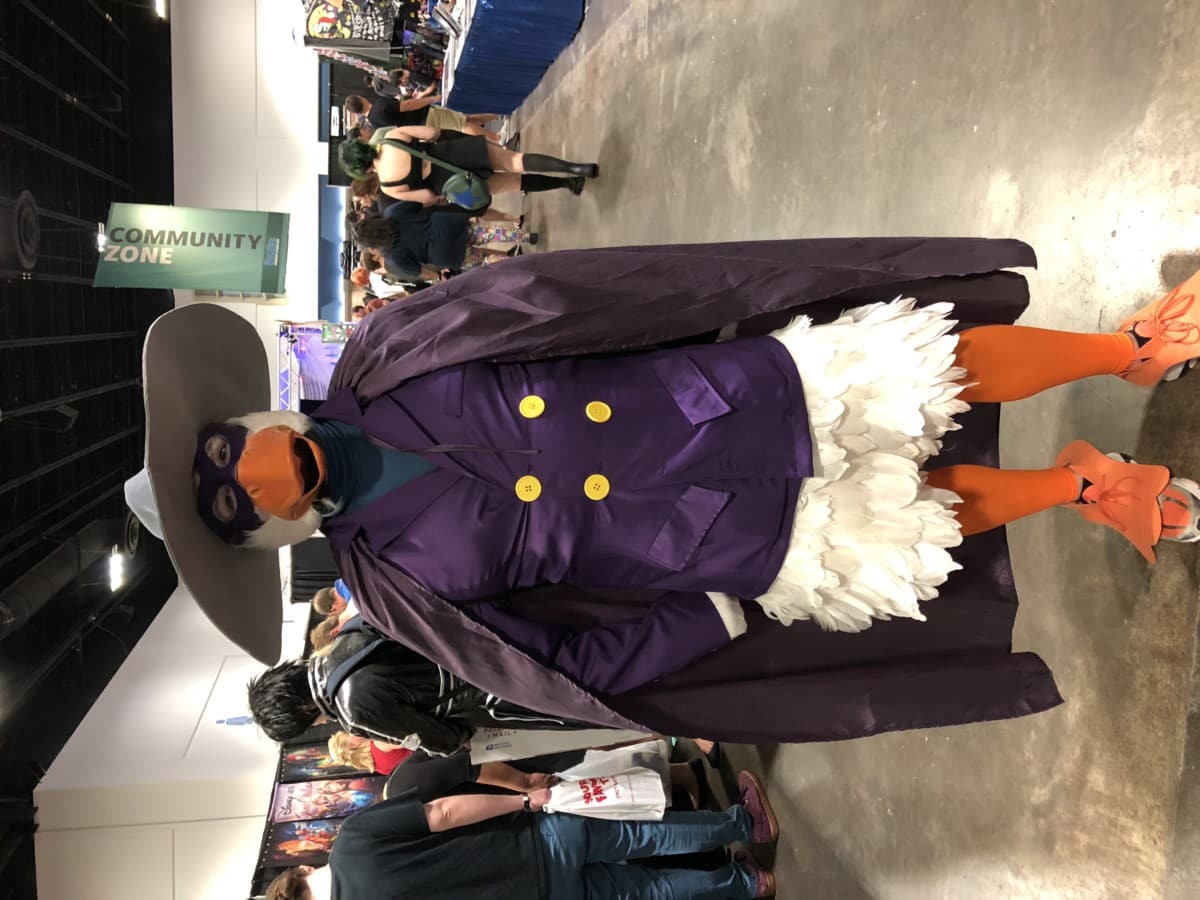 I knew we had to take a work trip on Saturday, going to Tampa and all. I also wanted to take the opportunity to have somewhat of a family day, being that we have been so busy working that I feel like we haven't spent enough time with the kids. While we walked around the convention, we went and talked to different people, and let the boys look at some of the booths that interested them. After we left the convention everyone was hungry so we were trying to think of someplace to eat out that way that maybe we haven't been to before. As we were driving, we saw the Hard Rock hotel off in the distance. We thought we'd google for info to see if there was a good place to eat over there. Indeed there was, a buffet! Once I mentioned the buffet to the boys, the decision was made, they love being able to browse food choices and get what they want! There's a casino by the restaurant, but we were able to take the kids right through, and other families with kids were there. It reminded me of Las Vegas, but a much smaller scale. The food was really good. Andrew and Aidan were so excited, it was food heaven. They were really focusing on the desserts, and they surely had their share. Andrew had an ice cream cone on the way out. They were happy so I was happy.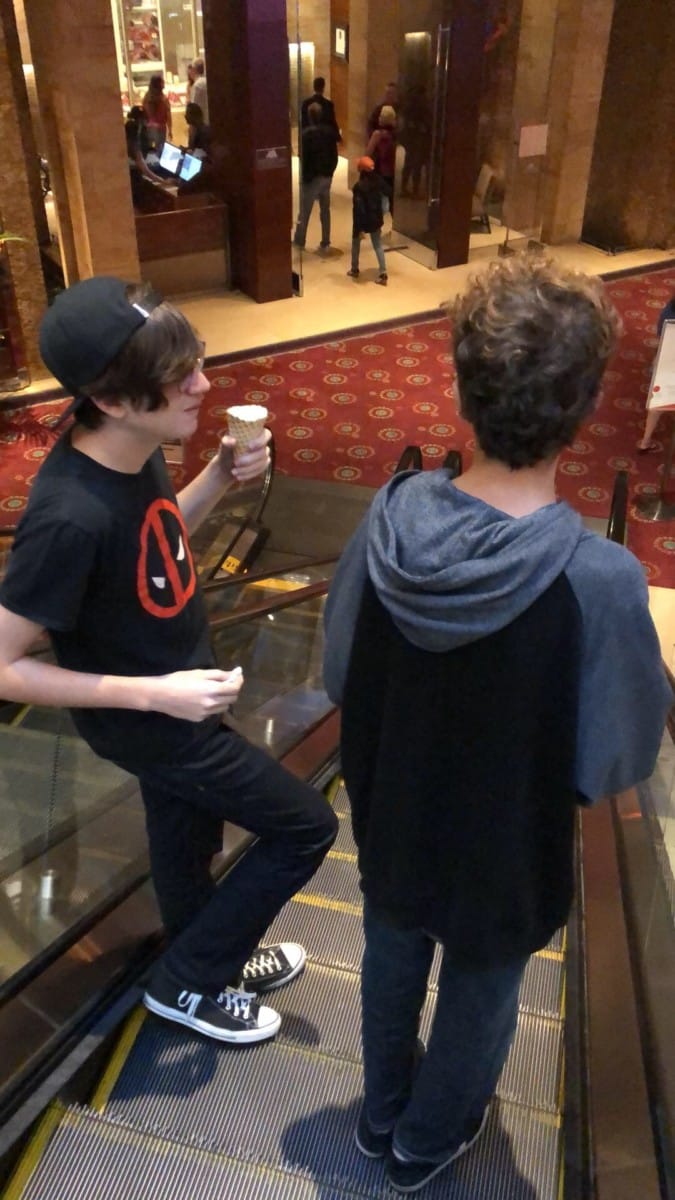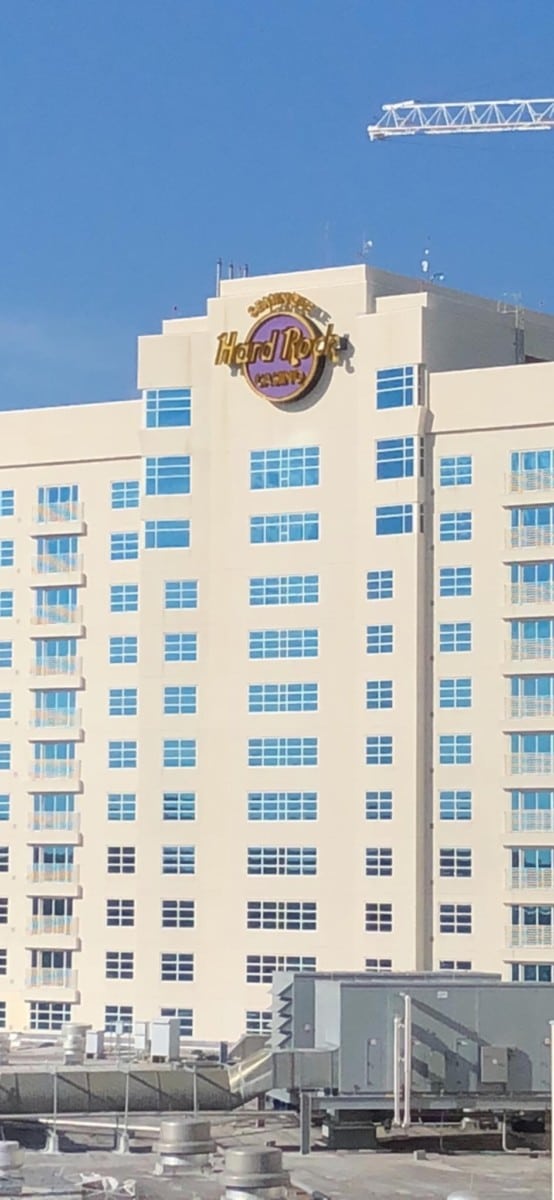 Sometimes a break is needed. Even if there is work involved, you still try to not put a lot of pressure on the situation. It's the little things. Like seeing your kids happy about ice cream. Or watching them have a fun time just being out together. It's important. Little things become big things, because there are usually good memories attached on such outings. As the kids get older, I'm trying to remind myself to take that extra family time, because they are growing up far too fast. The good part is they still like to go places with us, so I'll take it while I can! This week has been busy, doing work from home. Our clothing business has been doing well, and we got more Halloween items in stock, so it's been a lot of packaging and labeling. I'm hoping to get done so we can have some time out again this weekend. On that note… back to work I go. Thanks for following our adventures, it's appreciated. Don't forget to subscribe to our YouTube channel ⊥so you can keep up with the new videos too! Until next time, sending you love, blessings and pixie dust. See ya real soon! -M
Michele Atwood is the Owner/Editor of The Main Street Mouse and it's subsidiaries and author of the book "Moving to Main Street U.S.A." Michele also contributes Disney news to the Joe Kelley Morning Show on 96.5 WDBO in Orlando. She and her family made the move from Michigan to the Orlando area to pursue their Disney dreams. Michele is a life long Disney fan, and has two sons who have followed suit, each going on their first Disney trip before their first birthday's. Part of the goal Michele has for The Main Street Mouse is not only to keep members informed, but to create somewhat of a Disney Family by relating to others through personal experiences and opinions. Also, Michele is making it a priority to share stories of inspiration and hope to other Disney Fans in an effort to share the Magic and hopefully make a difference in the lives of others.