Another Island In The Works
One of the many advantages to going on a Disney Cruise is the stop at Castaway Cay, Disney's private island in the Bahamas. With the fleet going from four ships to seven, they may soon need more space. 
According to a report out of the Bahamas, Kim Prunty, VP of Communications for Disney Signature Experiences, confirmed yesterday that the cruise line does have interest in adding another signature private destination but did not name any specific site or property. However, sources on one Bohemian island called Eleuthera named Disney as the group behind the potential acquisition and development of the Lighthouse Point site.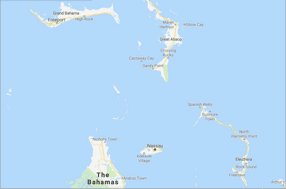 The property, which is 700 acres, is currently on the market and is described as being an "ideal setting for a grand vision, with exceptional beachfront acreage, colourful coral reefs and a breathtaking landscape." Eleuthera is south of Disney's Castaway Cay. Lighthouse Point is at the southernmost point of the Island. 
Would you like to see another private destination for Disney Cruise Line? Share your thoughts in the comments. 

Author:
Susanne
Susanne Kain was not born a Disney fan, but after marrying into a family that loves all things Disney, it didn't take long for them to transform her into a Disney lover too! Since then, she has been to Disney over 10 times and falls in love even more with each visit. A self-proclaimed foodie, she is always looking for the next best dish that Disney has to offer! When Susanne isn't dreaming of Disney, planning her next trip, or visiting a park, she enjoys spending time with her husband and son who also share her love of Disney.