New! BGM at Disney's Hollywood Studios
Every great Hollywood story has a soundtrack that sets the tone and supports the narrative, and Disney's Hollywood Studios is no exception. Debuting Jan. 11, updated arrangements around the park will put a bounce in your step, and you'll feel as if you've walked right into your own adventure.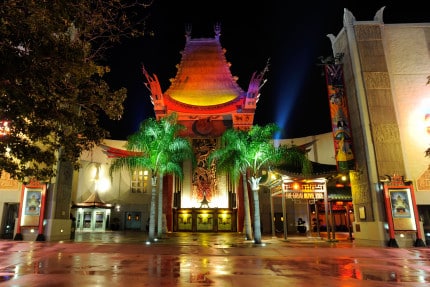 At the park's Main Entrance, big band arrangements of familiar Disney tunes get your day started off right. As you enter the park, the music transitions to popular songs from the 30s and 40s, also in the big band style that comes to a crescendo as you approach the Chinese Theater. Throughout the park, the music complements each area's setting and timeframe perfectly. From brassy horns near Echo Lake and jazz at the BaseLine Tap House, to the sounds of live performances outside Rock 'n' Roller Coaster Starring Aerosmith, it's music to your ears!
Of course, music is just one part of your experience at Disney's Hollywood Studios. There's also the park's unprecedented growth that features even more of what today's Hollywood has to offer, whether it be in movies, music, television or theater. In 2018, we're rolling out the red carpet for Guests to experience the first part of the park's blockbuster expansion with Toy Story Land where Guests will step right into Andy's backyard and play alongside his toys. And in 2019, another of our Guests' favorite worlds will come to life when Guests will play a starring role in their own story at Star Wars: Galaxy's Edge in 2019.
With new experiences, music and more, the Disney's Hollywood Studios of the future is a place where imagined worlds become real adventures to explore together. Here's to Hollywood!