TMSM's Adventures in Florida Living ~ Getting Ready…. #MNSSHP
Hey everyone! Boo to You! Ok, well, maybe it's too early to say that, but this Friday, I'll have that song in my head for sure, as we're headed to Mickey's Not So Scary Halloween Party!  Yes, it's early, but Disney is ready to go for the Halloween season, and that means we are too! Well, sort of.
In the past week, I've looked just about everywhere for Halloween costumes.  Walmart is the cheapest place to get them, but as of the time I'm writing this, they don't have their costumes out on the floor as of yet.  Hmm.  We tried Party City, and they're really expensive.  So, I'm not sure what we'll all be wearing on Friday, but I'm sure I'll come up with something.  I'm good under pressure, so I'll figure it out.  Each year we have to save money or finagle ways to afford to go to Mickey's Not So Scary Halloween Party.  Because blogging doesn't make you rich, contrary to popular belief!  This year Disney invited us, so that take a huge weight off of us, so I'm very thankful for that.  Now if I can find costumes or something festive for the kids to wear… that would be great.  We shall see, I'm not giving up!  Come on Walmart, put out your Halloween stuff before Friday! Or Target? I'd take that too!  I'll let you all know what happens next week! Knowing me, I'll make something work… I'm just not sure how yet! In 2015, three of us went with Nightmare before Christmas shirts, and little guy was Captain America.  Stay tuned to see what I come up with!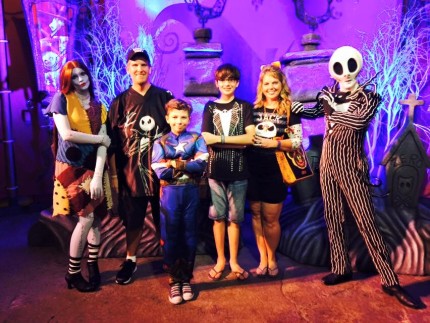 Busy times are just about here for us. September is going to be full of activities and places we need to be. Tomorrow, we have to go over to Epcot to check out the opening of the Food and Wine Festival. Next weekend there's a media day for the festival too, so I'm looking forward to that. Epcot's Food and Wine Festival is so popular, that it's hard to get over there on the weekends, due to crowds and such. I'm hoping we get to go more this year, at least for a few concerts. Between Halloween over at the Magic Kingdom, and Food and Wine at Epcot, each weekend is packed at the parks. People who say Fall is the slow season at WDW are mistaken, as there really isn't a slow time anymore. Our big TMSM Meet Up is on September 30th, and I have so much to do to prepare for it. I always put a ton of pressure on myself, because I want the meet up to be good and for our readers to have a good time. This year is a bit harder. As a lot of you know, TMSM lost one of our biggest supporters, Fran, at the end of January this year. The loss of Fran is felt every day, and the meet up won't be the same without her there. In an effort to keep her memory alive, and keep her with us, I'm trying to find a time for us to remember her that day. It WILL be on the schedule. Her family is coming to town and it's important to me that we do this right…. not just for Fran, but for her sweet family. Because of TMSM, I have been so blessed to have been able to meet some amazing people. Readers and followers of TMSM have become so much more than that, and I'll always be grateful. Stay tuned for more meet up updates in the next week!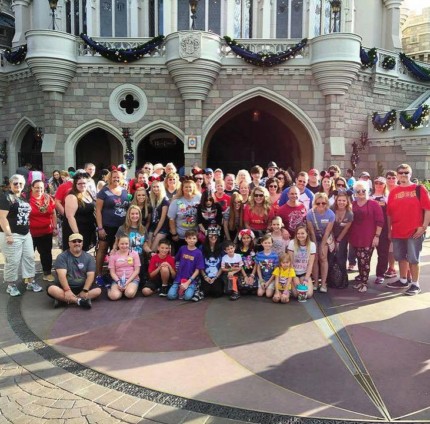 Well, it's month end and magazine time, so that's another thing that has to get done, so I'm going to wrap up this weeks update. Thank you all for keeping up with us every week, it's so appreciated. To our Main Streeters out in Texas, my heart goes out to you, you are in my prayers. Please take care. Until next week, sending you love, blessings and pixie dust…. See ya real soon! ~M
Michele Atwood is the Owner/Editor of The Main Street Mouse and it's subsidiaries and author of the book "Moving to Main Street U.S.A." Michele also contributes Disney news to the Joe Kelley Morning Show on 96.5 WDBO in Orlando. She and her family made the move from Michigan to the Orlando area to pursue their Disney dreams. Michele is a life long Disney fan, and has two sons who have followed suit, each going on their first Disney trip before their first birthday's. Part of the goal Michele has for The Main Street Mouse is not only to keep members informed, but to create somewhat of a Disney Family by relating to others through personal experiences and opinions. Also, Michele is making it a priority to share stories of inspiration and hope to other Disney Fans in an effort to share the Magic and hopefully make a difference in the lives of others.