"The Never Land 5K Highlights: 5K course through the Disneyland® Resort; Disney Characters and Entertainment on-course…"
Runners expected the typical runDisney experience based on this blurb on runDisney's website. They expected character stops on the course, an experience unique to runDisney. But they didn't get it.
There were no character stops during the Never Land 5K this weekend at Disneyland Resort. There were a couple "selfie stations" and while Hook and Smee were on the course, runners were not allowed to approach or take pictures with them. Outrage quickly spread through social media. Runners felt cheated.
The next day, during the Tinker Bell 10K, there were a few character stops (despite rumors there would be none). But runners near the back of the pack did not see them. They were already gone by the time slower runners reached them, based on social media reports.
During the Tinker Bell Half Marathon on Sunday, there were the few character stops the half course usually has (with Disneyland races, since most of the half is in the city of Anaheim, character stops are already few as they are limited to in the park). At the time of this writing, no word had come out on whether back of the packers saw them.
From what we understand, this was an experiment from runDisney. By eliminating character lines, there is less on the course to slow runners down, and therefore fewer upset racers who get swept over the course of the weekend. I can understand this, I really can. I'm sure runDisney hears no end of complaints from people who are swept (despite the runDisney website for each event making pacing requirements for the race abundantly clear: 16-minute-per-mile pace for all athletes in the Tinker Bell Half Marathon, Tinker Bell 10K or the Never Land 5K. Runners unable to maintain the pace may be picked up at any point along the course and transported to the finish line. A training pace of 15-minute-per-mile pace is recommended). It is not runDisney's fault if runners don't take this pacing requirement seriously and choose to stop for long character photo lines.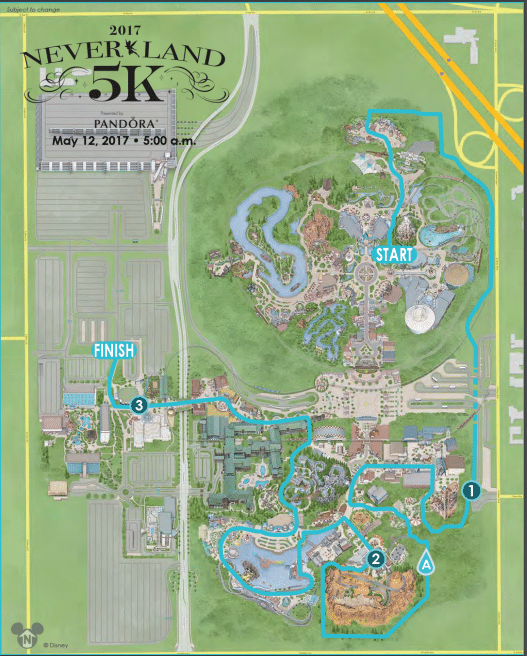 But here's the rub: many runners justify the price tag of the runDisney experience because of unique opportunities like running through the parks and having pictures taken with various characters and landmarks. This is how I justify the cost. I could run any of these distances local to me for a fraction of the cost. But I can't get the runDisney experience anywhere else. I can't run through castles or Main Street USA anywhere else on Earth. I can't get a mid-race selfie with princesses or Mickey anywhere else on Earth. So, I pay a little more and go on Racecations to Disney. With runDisney events (especially on the West Coast) already struggling to sell out (for a myriad of possible reasons), should they be taking away one of the things that entices people to sign up to start with? If they're looking to open up the course and eliminate bottlenecks, maybe they should look at lowering the numbers of bibs they sell for each event?
I hope that the number of complaints runDisney received over the course of the weekend will cause them to put this experiment in the "fail column" and move on. If you were in attendance and disappointed, I encourage you to let your voice be heard by emailing runDisney here: https://www.rundisney.com/help/contact/. Unfortunately, we probably won't know whether they plan to continue this until the Disneyland Half Marathon weekend in September (which is the next weekend on runDisney's schedule). I'll be there for that weekend, so I'll let you know the full goings.
In runDisney's defense in all of this, however – they state plainly on their website: Dates, times, prices and inclusions subject to change.
Just don't change too much on us.
In the coming weeks, Catie will be back sharing her two cents as she begins her recaps from Tinker Bell Weekend. Until then, keep racing.